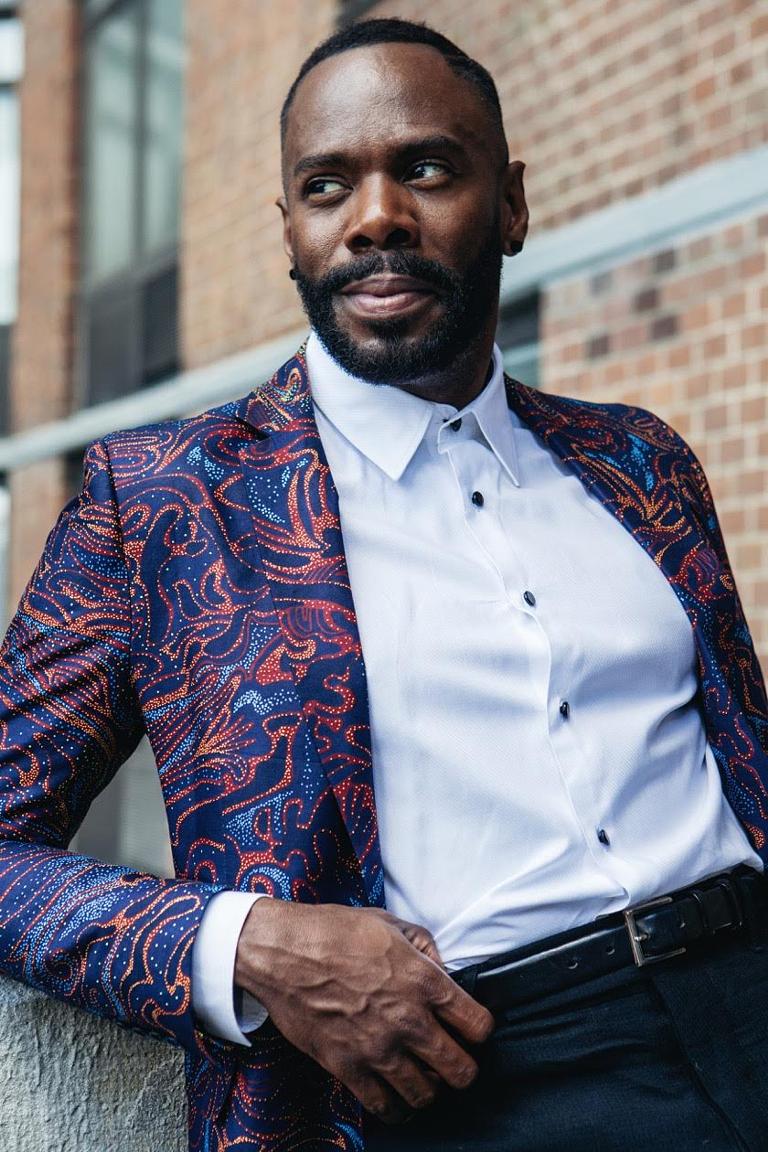 Colman Domingo
Colman Domingo was born on November 28, 1969. He is a Tony Award-nominated actor, writer and director of stage and screen whose credits include the films "42," "Lee Daniels' The Butler," and "Selma," Broadway's "Chicago" and "The Scottsboro Boys," and the AMC television series "Fear the Walking Dead," in which he portrays Victor Strand.
Domingo was born in Philadelphia, Pennsylvania, where he attended Overbrook High School and majored in journalism at Temple University. After relocating to San Francisco, California, Domingo began acting, mostly in theater.
At the age of 22, Domingo came out to his mother, Edith, who visited him in San Francisco and walked around Castro, the city's gay district. The two ended up drinking in a gay bar, and Domingo recalled the moment as a significant step in his life. "I was beginning to withdraw because I had so many secrets," he revealed to "Out" in 2012. "That was part of the impetus to come out—that bond was too important to me." Domingo's mother (and his stepfather, Clarence) died in 2006.
Domingo also revealed his sexuality to his brother, who took it all in stride. "It's an experience I'd like to add to the chorus, that these blue-collar, macho men, like my older brother, had the capacity to say: 'I don't care, I love you anyway.' There are young kids thinking: 'I'll never come out because it's too hard in our communities.' But I'm saying maybe your story can be similar to mine," Domingo told "Metro UK."
In 1994, Domingo took on the role of The Brown Bomber, a gay Black superhero created by fellow Ubuntu Biography Project honoree Rupert Kinnard. Domingo appeared alongside Gina Field—who played another Kinnard creation, Diva Touché Flambé—in the stage production of "Out of the Inkwell" at San Francisco's famed Theatre Rhinoceros.
Since the mid-1990s, Domingo has performed in or directed dozens of theater productions. He played multiple characters in the rock musical, "Passing Strange," which opened on Broadway in February of 2008 after a successful run at The Public Theater in New York City. Domingo received an Obie Award as part of the ensemble cast of the Off-Broadway production, and reprised the roles for Spike Lee's firm version.
In 2010, Domingo wrote and performed his one-man autobiographical play, "A Boy and His Soul" at the Vineyard Theater in New York. Described as "a whirlwind trip via the phenomenal soul collection of a young, black, inner-city gay boy and his complex family," the work garnered Domingo a GLAAD Award: Outstanding New York Theater: Broadway & Off–Broadway, and a Lucille Lortel Award for Outstanding Solo Show. He was also nominated for a Drama Desk Award and a Drama League Award.
The following year, Domingo received a Tony Award nomination for Best Performance by an Actor in a Featured Role in a Musical for "The Scottsboro Boys." When the show opened in London in 2013, Domingo was honored with an Olivier Award nomination for Best Performance in a Supporting Role in a Musical. He also starred as Billy Flynn in the Broadway production of "Chicago."
Domingo's television credits include "Nash Bridges," "Law and Order," "The Big Gay Sketch Show," "The Knick," "Lucifer," and "Great Performances." He's appeared in nearly two dozen films, including "Miracle at St. Anna," "Lincoln," "Red Hook Summer," "Beautiful Something," and "The Birth of a Nation."
In addition to currently filming "Moonlight" director Barry Jenkins' drama, "If Beale Street Could Talk," Domingo is slated to direct his first feature film, "City on Fire," for Mandalay Pictures. He is also executive producing and developing an original drama series for AMC, "In the Middle of the Street," based on his play, "Dot." Domingo co-wrote with Patricia McGregor the "Lights Out: Nat 'King' Cole" musical that premiered at People's Light Theatre in Malvern, Pennsylvania in 2017.
We thank Colman Domingo for his outstanding contributions to the arts, and for his support of our community.