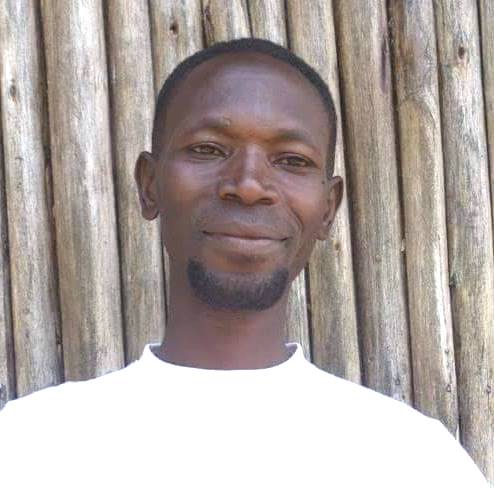 Rev. Patrick Leuben Mukajanga
Rev. Patrick Leuben Mukajanga, known by many as Mleuben Maccarthy, was born on December 2, 1976 (to July 31, 2020). He was a Christian teacher and pastor in Uganda who founded and served as executive director of St. Paul's Voice Centre of Uganda (SPAVOC). Rev. Mukajanga was committed to the LGBTI in struggle in Uganda, including human rights and HIV/AIDS health advocacy.
Rev. Patrick Leuben Mukajanga grew up in a village setting in the Kiruhura district with family and neighbors that were supporting, but who were bound by a very concrete religious foundation that had little or no tolerance for anything that went against the normal African family setting. "My mum was a very loving and caring mum who taught us a lot of things as we were growing up," recalled Mukajanga.
Amid his religious upbringing, Mukajanga struggled with sexuality. "I grew up with a feeling for fellow boys, which was contrary to what they expected, since all other boys used to play with girls. My friends were fellow boys, and they are the ones I enjoyed playing with up to now when I grew up. I have never enjoyed the company of girls, though I respect most of them as my sisters. I enjoyed having fun with men," said Mukajanga.
In 2004, Mukajanga came out as gay, and received "harsh and rude reactions" from family members and straight friends, many of whom disowned him. Despite those setbacks, living his truth as an openly gay man opened many new doors for Mukajanga, including the founding of St. Paul's Voice Centre (SPAVOC), which supports the Ugandan LGBTI community.
"Ever since I came out of the closet, I developed much love to serve fellow community members with all my passion, [and] decided to dedicate my life to activism which has exposed me to many great friends both locally and globally," said Mukajanga. "I was not forced to come out—I was willing to come out—but I was still waiting for that right time. After coming out, some of my gay friends and I came up together since we had much love in serving God and to offer spiritual rehabilitation to the stigmatized LGBTI members."
In the same year that he lost his beloved mother, affectionately known as Mama Naomi, Mukajanga was honored by Italy-based EveryOne Group with the 2013 Makwan Prize, awarded in memory of Makwan Moloudzadeh, a gay man who was hanged in Iran in 2007. The prize is given to a human rights defender who has distinguished himself or herself for humanitarian work in a non-violent defense of life, or an institutional figure who has taken a tolerant public stance towards minorities, acting as an example of civility for society as a whole.
The following year, the 2014 Anti-Homosexuality bill in Uganda dramatically changed the lives of Mukajanga and others in the LGBTI community. Mukajanga recalled how terrified he was since the original (and later revised) legislation called for the death penalty, forcing many members of the community back in the closet. Mukajanga wrote several petitions to leaders in Uganda and beyond, declaring the death penalty as a serious issue which needed to be fought as it was encroaching on the rights of Ugandan LGBTI people. He also helped friends find safety in Uganda and countries such as the Netherlands, and provided them with food and counsel.
On Easter Sunday in 2016, Mukajanga was attacked by a mob who asked why he promoted homosexuality in Uganda. Three years earlier, according to Mukajanga, he had been harassed and arrested by police while attempting to pick up money donated for his mother's funeral.
A self-described "compassionate person" who likes "dressing like a queer with skinny jeans and designer t-shirts" but also as "a professional and gentleman," Mukajanga ran an orphanage school in Kamwenge district. "I am a church minister with affirming Pentecostal churches, and I am a passionate LGBTI activist. I like taking care of the needy children or the orphans since it was my dream as a child, and I thank God who made my dream come true. I love my job, and I thank my international allies in Europe and USA who help me in fundraising and providing scholastic materials as well as school fees for these children."
Despite the past  threats to his life and safety, Mukajanga continued to speak out and fight for human rights in his homeland. "I dream about one day living in a country with total respect, dignity, liberty, equality, and freedom to all its citizens despite their religious, cultural, and sexual orientation differences, built on tolerance for those to express their individuality," Mukajanga said.
Mukajanga was killed in an auto accident at the age of 43.
We remember Rev. Patrick Leuben Mukajanga and thank him for his courageous advocacy in Uganda, and for his support of our community.