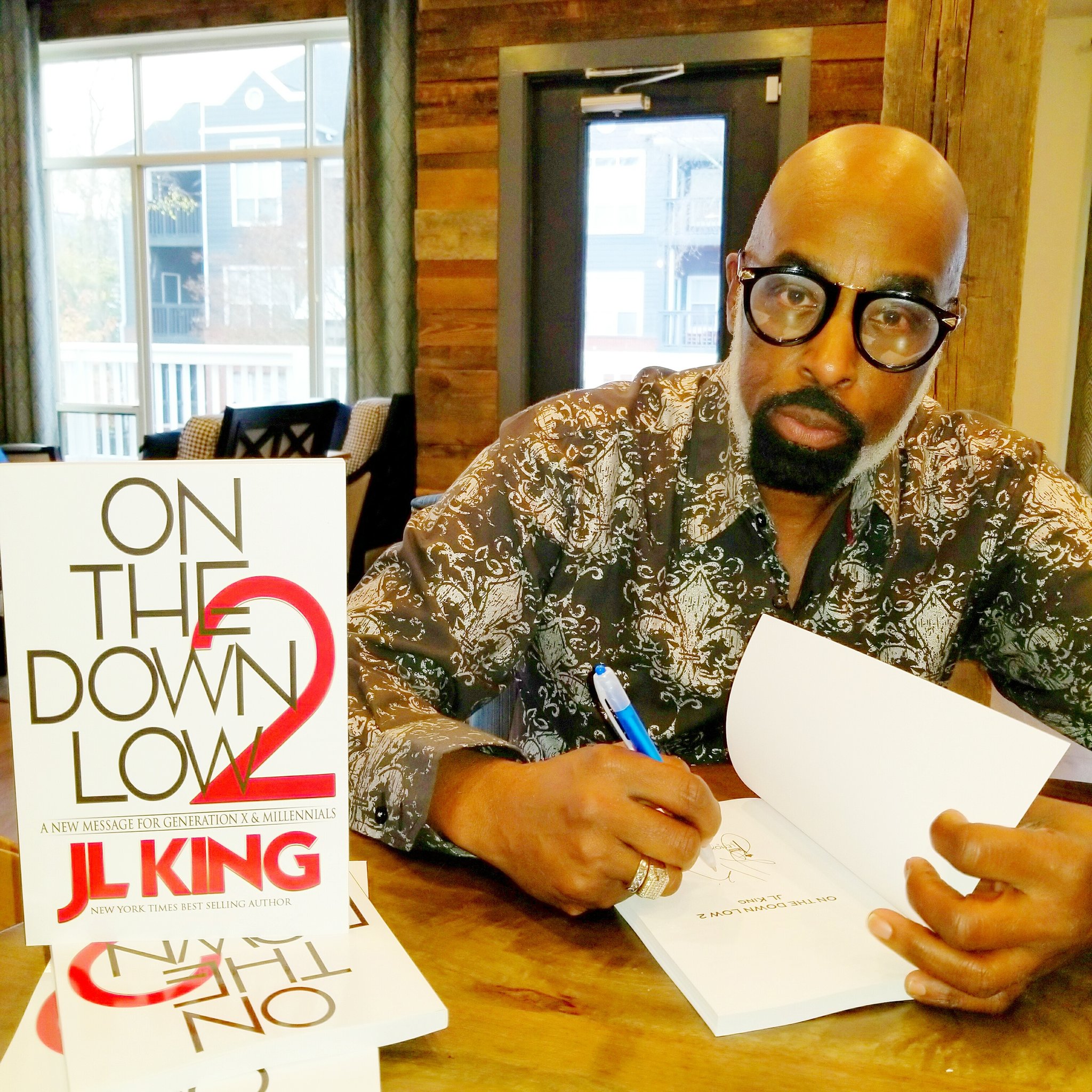 JL King
JL King was born on December 4, 1952. He is a best-selling author, publisher, an HIV/STD prevention activist, and as he told Oprah Winfrey's millions of viewers, "a proud Black gay man and father."
Known simply as "Jimmy" when he was a child, James Louis King was born in Springfield, Ohio, the son of Louis V. King and Lillie M. King. His father worked for the government for fifty years before he retired, and his mother was a homemaker who previously worked as a maid, served in the retail industry, and as a banquet server at a hotel. King's father was originally from Browns, Alabama, and his mother hailed from Cartersville, Georgia. King has one younger brother, Ronald L. King.
JL King attended Springfield South High School in Springfield, Ohio, and after graduation, went into the United States Air Force and pursued his degree. While in military service, he was stationed in Turkey, and it was there that he married and had his first child, Ebony. King said that he loved living overseas, and as a 19-year-old father with an 18-year-old wife, he grew up fast and accepted the responsibilities of being a young parent.
After he was honorably discharged, King returned to Springfield—now as a father of two children—and started his life stateside, working in various jobs to make sure he could take care of his family. King seemed to have a balanced, happy life; he enjoyed spending time with his wife's large family and cherished his own, and they were active in church and lived a comfortable, middle class life.
King was content to live his life on the "down low" but that abruptly ended when he was confronted by his wife in an intimate situation with another man. He spoke about that in his first book, and how that experience led to his long journey of coming out. The discovery led to a divorce, and King moved to Columbus, Ohio, where he started working in corporate America. It was also there that he experienced his first gay relationship, which lasted more than five years.
During this period of his life, King held varies jobs, including at the Urban League, and working as an independent pre-release instructor at four state prisons. King was awarded bid contracts over nine other established social service agencies, and soon started his first company, The King Group, which specialized in providing pre-release employment training for the criminal justice industry.
In 2000, King started writing "On the Down Low: A Journey Into the Lives of Straight Black Men Who Sleep with Men," which was released four years later and became a New York Times bestselling book for more than 30 consecutive weeks. The book became an instant success that led him to four appearances on "The Oprah Winfrey Show," and he received recognition as an "Ebony Magazine" "50 Most Intriguing Blacks," the cover of "Jet" magazine, and interviews with every major media outlet.
From 2004 to 2009, King served on several boards and contributed to the community by raising money for homeless LGBTQ youth, hosting fundraisers at his Atlanta home, giving money to aid efforts to reach men who have sex with men, and using his brand and platform to raise awareness. He founded the National Black Gay Fathers organization to empower members to be involved in their children's lives and not give up.
In 2006, King produced "The DL Exposed," an award-winning documentary that was broadcast on Black Entertainment Television (BET) and became the most-watched program on the network that year.
JL King has been named one of the power brokers in Atlanta, and honored as a National Association for the Advancement of Colored People (NAACP) Image Award Nominee for Outstanding Literary Work.
King is currently the owner of JL King Publishing, publishing books for self-published authors, with a focus on minority writers. He is the author of sixteen books, and his memoir, "Full Circle," is available at: www.authorjlking.com. In addition to "On the Down Low," King has authored "Coming Up from the Down Low: The Journey to Acceptance, Healing, and Honest Love," "Love On a Two Way Street," "CP Time: Why Some People Are Always Late," "On the Down Low 2," and the stage play, "Raw."
"I think that the Black LGBT community needs to identify a national leader to represent us in [Washington] DC, and established programs to develop future leaders and to establish the power that the Black LGBT community has," said King. "The Black LGBT community could have the same clout that the white LGBT community has in all walks of life. That is what I want my legacy to be. I made a difference as a Black gay man."
King is a father and grandfather, and resides in both the New York City borough of Brooklyn and in Atlanta, Georgia. When he is not writing or traveling, he enjoys art, music, and motivating others to follow their dreams and live a "faith over fear" life.
We thank JL King for the power of his words, and for his many contributions to our community.