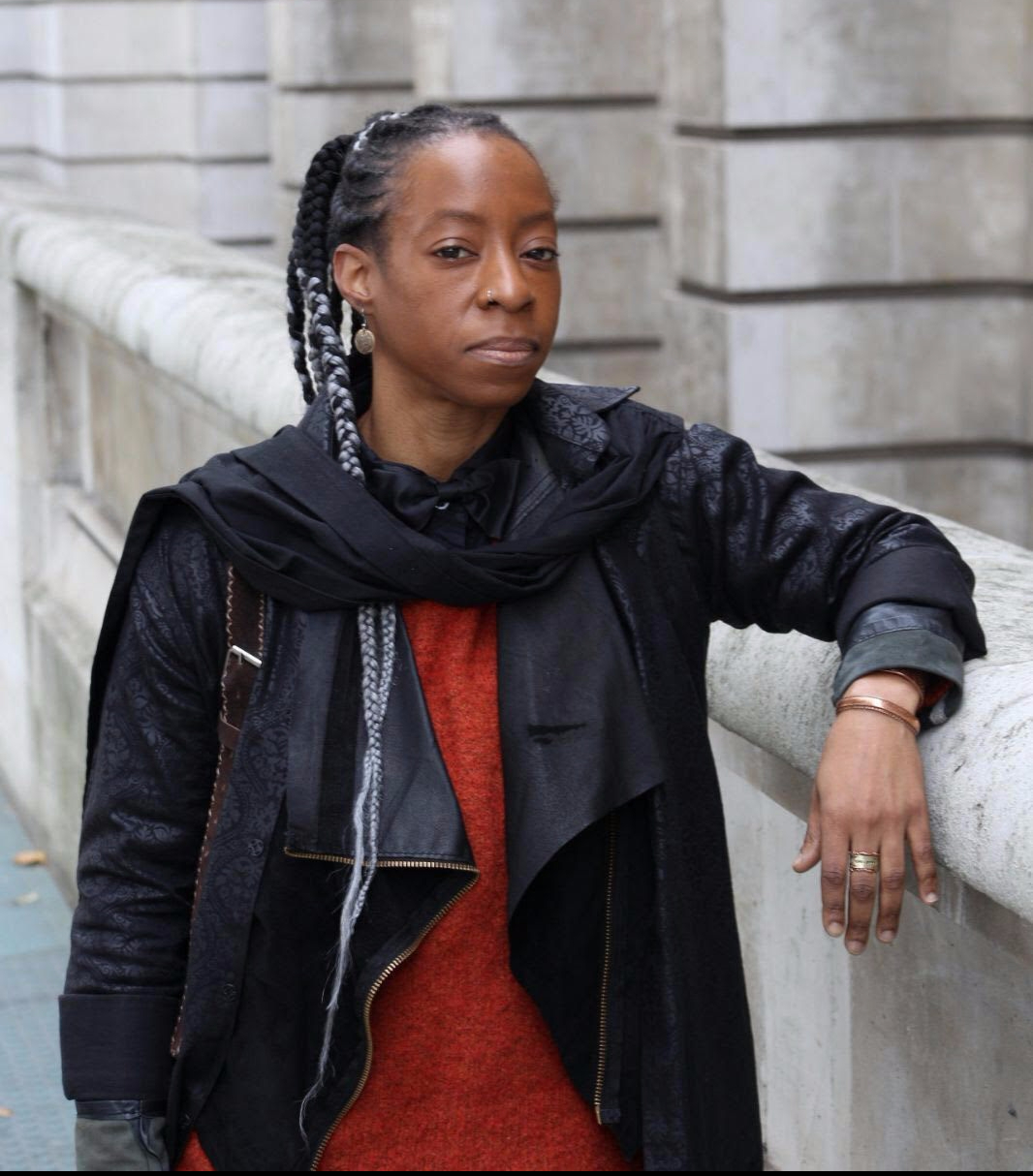 Adejoke Tugbiyele
Adejoke Tugbiyele was born on December 4, 1977. She is an award-winning, queer, Black artist and advocate. She was a featured participant in CultureSummit 2017-Abu Dhabi, is a recipient of the 2016 Joan Mitchell Painters and Sculptors Grant, one of 100 Leading Global Thinkers in 2015, and a U.S. Fulbright Student Alumni. While a graduate student at Maryland Institute College of Art, Tugbiyele was awarded the Amalie Rothschild '34 Rinehart Award in 2012 and the William M. Phillips '54 Scholarship for Best Figurative Sculpture in 2013.
Tugbiyele's works are charged with symbolic meanings that bridge and layer historical, cultural and political ideas around race, gender and sexuality with that of class, economy, sex-politics and religion. They examine the role of religion in defining the way we view our bodies, as well as the subversive role spirituality can play in reclamation towards healthy forms of self-love and acceptance. Tugbiyele works with a diverse range of materials including wire, natural fibres, fabric and wood to create intricate sculptures, which are on occasion integrated into moving performances. She engages ideas about matriarchal forms, systems and strategies in response to patriarchal frameworks; blurring the lines between the dual nature of masculinity and femininity. The concept of duality resonates strongly in her weaving of natural and industrial materials as it dances around natural and artificial light.
Tugbiyele's work can be found in the corporate and public collections of Credit Suisse Bank, The Brooklyn Museum, Leslie-Lohman Museum of Gay and Lesbian Art, National Museum of African Art, Smithsonian Institution, The Newark Museum, Sugar Hill Capital Partners and in significant private collections in Australia, China, Germany, Nigeria, South Africa, The United Kingdom and the United States. Her work has been mentioned and reviewed in leading publications around the world and she has sat as a distinguished panelist within reputable institutions in the United States and beyond. In 2002, she received a Bachelor of Science in Architecture from the New Jersey Institute of Technology and in 2013, graduated with a Master of Fine Arts in Sculpture from Maryland Institute College of Art.
We thank Adejoke Tugbiyele for her significant contributions to art, her human rights and LGBTQ activism, and for her support of our community.