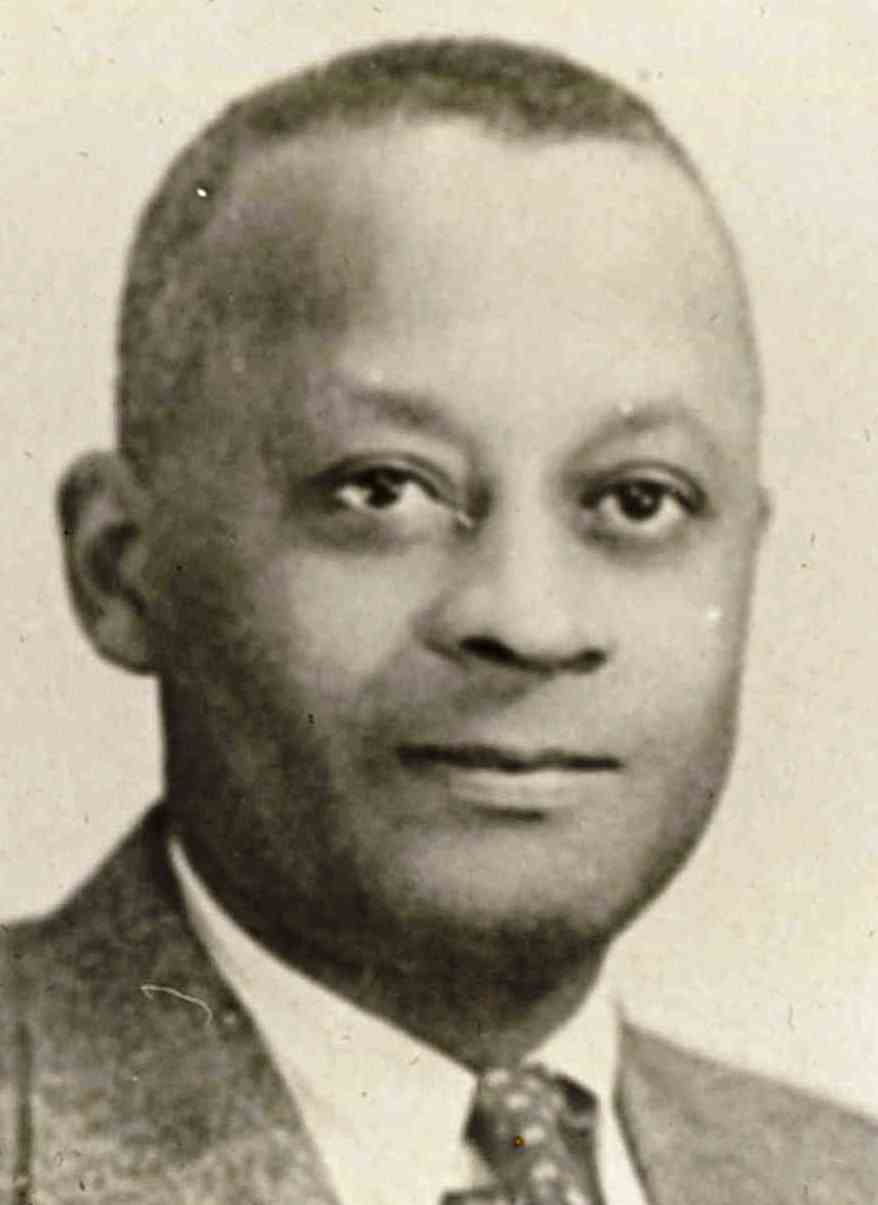 Eric D. Walrond
Eric D. Walrond was born on December 18, 1898 (to August 8, 1966). He was an African-Caribbean short fiction writer, journalist, and editor, who is remembered as an important contributor to the Harlem Renaissance while living in the United States.
Eric Derwent Walrond was born in Georgetown, British Guyana, to a Barbadian mother and a Guyanese father. His first eight years were spent in Guyana, but his parents' marital difficulties led Walrond into an almost wayfaring existence. In 1906, his father abandoned him and his mother, Ruth, and the two of them moved into a small village in Barbados to live with their relatives. Walrond began his education in Barbados at Saint Stephen's Boys' School, located in Black Rock.
Around 1910, Walrond and his mother traveled in search of his father to the Panama Canal Zone, where thousands of West Indians and Guyanese were employed to dig the canal. Walrond and his mother never found his father, and they made a home in Colon, Panama. It was there that he completed his public and secondary school education between 1913 and 1916. With its mix of races toiling to connect the oceans, the Canal Zone was the formative experience of Walrond's youth. "I am spiritually a native of Panama," Walrond said later in life, "I owe the sincerest allegiance to it." He would die having never finished a second book, "The Big Ditch," about the canal and the men who had built it.
During his education in Colon, Walrond was exposed to Spanish language and culture, and became fully bilingual. He was trained as a secretary and stenographer, and acquired a job as a clerk in the Health Department of the Canal commission at Cristobal. From 1916 to 1918, he embarked on a journalism career as a general reporter, court reporter, and sportswriter for the "Panama Star-Herald," which he dubbed "the most important contemporaneous newspaper in the American tropics."
In 1918 Walrond moved to New York City, settling initially with an aunt in Brooklyn, and enrolling in literature and writing courses for three years at City College, and Columbia University, at which he spent a year. He took work at first as hospital secretary, porter, and later as a stenographer. Despite his experience as a seasoned journalist for two years for the "Panama Star and Herald," Walrond was unable to gain employment in the journalism field upon his entry to the United States. After numerous disappointments, he was left to conclude that the reason for his failure was racism, a "grizzly monster I found lurking in the shadows of every New York newspaper office I visited."
Walrond's 1921 utopian sketch of a united Africa, "A Senator's Memoirs," won a prize sponsored by Marcus Garvey. Walrond joined the "Brooklyn and Long Island Informer," a weekly that appeared from June 1920 to January of 1922. Incorporated in Jamaica, Queens, with Walrond as the magazine's editor, the "Informer" practiced its own version of Black capitalism, as its editors were part-time owners as well as working journalists. Walrond began his writing career producing articles on Harlem and the Great Migration, and nuanced critiques of contemporary African American leaders.
Eric D. Walrond's experiences with racism in the United States informed his early fiction, and sparked his interest in Marcus Garvey's Universal Negro Improvement Association (UNIA). He was first hired as associate editor of Marcus Garvey's Universal Negro Improvement Association's newspaper, "Negro World," in 1923. Some of his works include "The Negro Exodus from the South" in 1923, "The Black City" in 1924, and "Imperator Africanus, Marcus Garvey: Menace or Promise?" in 1925.
Walrond's articles from that time are less prescriptive than diagnostic, full of dismay at a society that must have seemed, in some ways, more retrograde than his native islands. Racism was particularly noxious for Walrond because it repressed the artistic spirit of what he called a "superbly romantic" race. He later added, "Negro poets and novelists in Spanish-America are not limited by the narrowness of color."
Eric D. Walrond's association with the Harlem Renaissance had a strong influence on other writers, and how the public perceived life in New York City's most talked about neighborhood. In the early 1920s, he published short stories in periodicals such as "Opportunity," "Smart Set," the "New Republic," and "Vanity Fair." His fiction in "Opportunity" included "Voodoo's Revenge," for which he was awarded the third prize in the magazine's 1925 literary contest. In 1923, he wrote "On Being a Domestic," "Miss Kenny's Marriage," and "The Stone Rebounds." Walrond's stories focused on a realistic presentation of racial situations in New York City. In 1924, he focused on a more impressionistic presentation of life in the American tropics.
By the time the "Negro World" folded after a few issues, Walrond had become disillusioned with the Garveyite movement. After withdrawing his support for UNIA, Walrond became a protégé of Urban League director Charles S. Johnson. It was during his affiliation with Johnson that Walrond's celebrated collection of short stories, "Tropic Death," was first published by New York's Boni and Liveright in 1926 when he was 28. A sort of Caribbean Gothic spirit pervades this collection of stories. The gorgeousness of nature in the tropics is haunted by the specter of violence and death that frequently engulfed the region and its inhabitants.
"Tropic Death" was Walrond's only complete book, and cemented his reputation as an important member of the Harlem Renaissance. The story collection addresses issues of race and class, and is marked by Walrond's distinctive use of Caribbean dialects in dialogue. Many believe that it marked a milestone in the Renaissance, and compare it to Jean Toomer's "Cane." In it are collected ten stories, at least one of which had been previously published in small magazines. He had published other short stories prior to this, as well as a number of essays. Much of the dialogue between Walrond's characters is loosely centered on the English language to portray the diversity of characters associated with the pan-Caribbean diaspora.
Walrond would continue to serve as the business manager of the Urban League's "Opportunity" from 1925 to 1927, at which time he published one more piece, "City Love," before migrating to Europe.
Walrond was said to occasionally have brief relationships with women. Historians have debated if his close association with many of the same-gender loving members of the Harlem Renaissance indicates that Walrond was bisexual. Walrond rarely discussed his personal life, but he shared an apartment for a time with openly gay fellow Harlem Renaissance writer Countee Cullen. In 1924, in a correspondence from Cullen to Alain Locke, Cullen boasts of a sexual conquest with "E.W.," which had to be someone known to both men, and many have assumed that would most likely be Eric Walrond.
In another correspondence between Cullen and Locke, in September of 1924, Cullen writes that Walrond "offers no lasting solution" for an ongoing intimate relationship. Cullen later dedicated his famous poem, "The Incident," to him. Walrond also hung out with gay writers Cullen, Langston Hughes, and Alain Locke at the Civic Club, a homosexual-friendly bistro at 12th Street near Fifth Avenue in Manhattan which was also one of the rare downtown clubs to welcome Black artists and intellectuals. Walrond frequently used the term "gay" in his writings, but at that time, the word actually meant happy or festive.
After a decade in America, Eric Walrond left for England, where he met English writers and artists during the 1930s. As an editor, journalist, and one of the first fiction writers to thematize migration and diaspora, Walrond made his most enduring contributions as an important, if often overlooked, figure from the Harlem Renaissance. His manifold accomplishments during the 1920s ensure him a firm place in African American literary history.
Although his residence in the United States was brief, Walrond made lasting contributions to both African American literature and culture. In later life, he continued to employ his editorial skills from time to time, while supporting himself as an accountant in London. David Levering Lewis described in "When Harlem Was in Vogue" how Walrond knocked about Europe, where he "squandered the stipends and [wrote] nothing."
At the age of 67, Walrond collapsed on a street in central London, and was pronounced dead on arrival at Saint Bartholomew's Hospital. Following an autopsy, he was buried at Abney Park Cemetery, in Stoke Newington, on September 17, 1966. At the time of his passing, his death appears to have gone relatively unnoticed, although Arna Bontemps wrote of his death, from a fifth heart attack, in a letter to Langston Hughes. After his death, Walrond's early literary work enjoyed a wider audience, as reflected in "Winds Can Wake up the Dead…" and "The Penguin Book of Caribbean Short Stories." And his book, "In Search of Asylum: The Later Writings of Eric Walrond," was posthumously published in 2011.
Walrond's only book, "Tropic Death," was republished by W.W. Norton & Company, Inc. in January 2013, after being out of print for nearly 85 years. This republication marks new attention for both an overlooked book, and its important but sometimes forgotten author.
We remember Eric D. Walrond in appreciation of his literary additions to our cultural landscape, and his many contributions to our community.