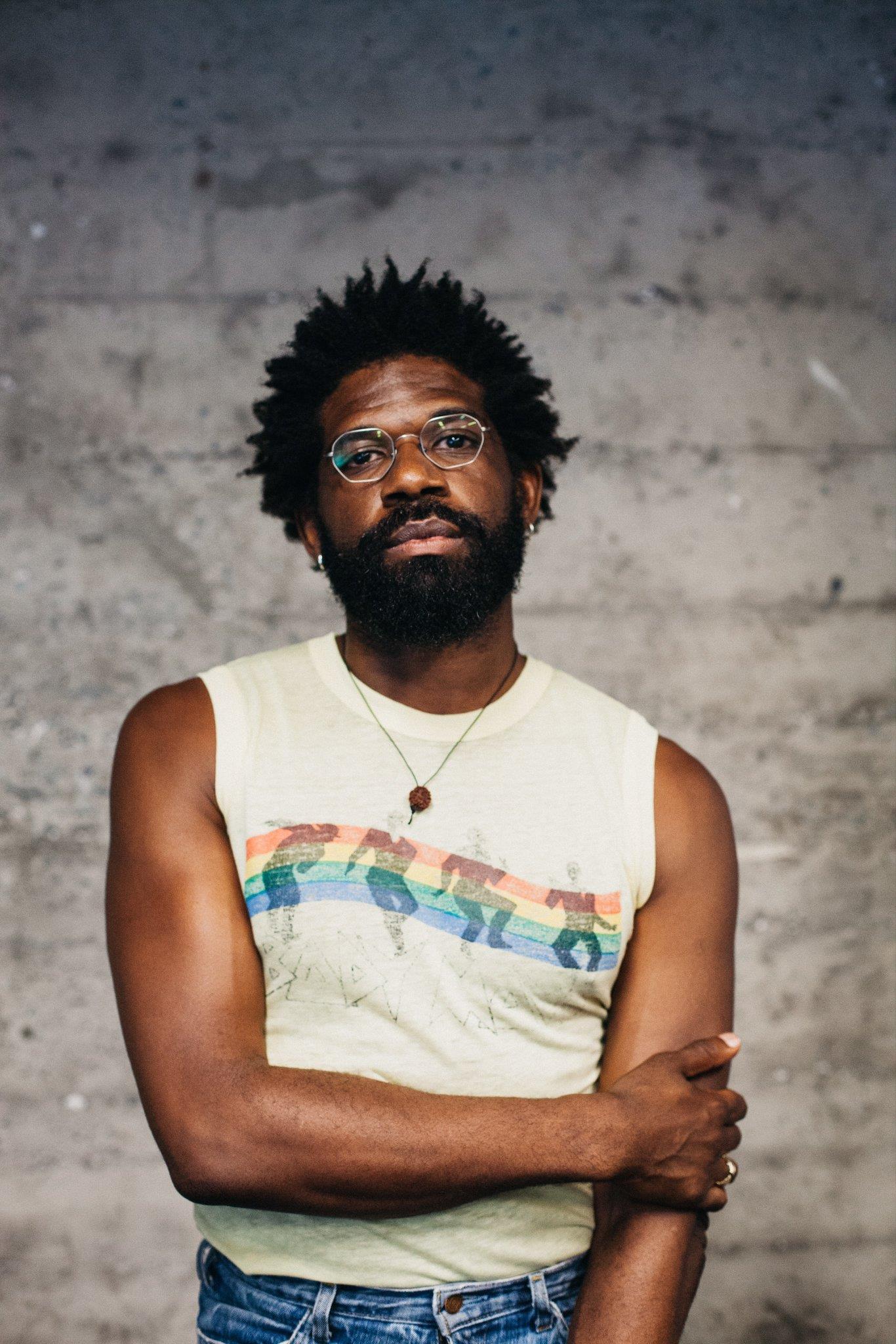 André D. Singleton
André D. Singleton was born on December 23, 1985. He is a respected social justice, civil rights, and human rights activist, a multi-disciplined artist, dancer, the founder of the Brohogany blog, and the co-creator of The Very Black Project.
André Dwayne Singleton was born in Kansas City, Missouri, to Ramona Draffen-Jackson and André D. Singleton. He attended Point Loma High School in San Diego, California, but graduated from Hickman Mills High School in Kansas City. Following high school, Singleton enrolled at Morehouse College. Shortly after, he was diagnosed with Hodgkins Lymphoma, and left Morehouse to focus on wellness, and undergo multiple surgeries and aggressive chemotherapy.
After triumphing over his cancer, Singleton moved to New York City, where he enrolled in 2007 at Eugene Lang College at The New School for Liberal Arts. In 2011, he earned his Bachelor of Arts degree in the arts, with a focus on dance and culture as well as media studies in the school's Arts in Context concentration. Singleton was invited to assist in teaching, and work with his former university professor, Dr. Javier Escudero of Brazil Cultural, and college and university students focused on life in the contemporary diaspora studying in Salvador, Bahia in Brazil.
Singleton embraced being gay after his battle with cancer. He found it much easier to accept the fact that he deserved to be his authentic self after fighting for his life and moving to New York. Singleton found support in his journey from People of Color in Crisis (POCC), where he became a junior board member. A voracious reader, Singleton devoured the work of Audre Lorde ("The Cancer Journals"), James Baldwin ("The Price of a Ticket"), and Assotto Saint ("Spells of a Voodoo Doll"), all of which helped him understand himself, his desires, and his work in the world.
Singleton founded brohogany.tumblr.com in 2009. It is a unique blog that documents the travels, art and perspective of this proud Black and queer man. He is also the co-founder of The Very Black Project, an international effort using T-shirts and other merchandise to instill pride and understanding, and build community using the affirmation "Very Black." You can view (and please buy!) the merchandise here: www.theveryblackproject.com/.
"The Very Black Project is a meaningful conversation that is truly about life in the contemporary African diaspora," Singleton said. "My best friend and co-creator Justin Fulton and I are like Aime Cesaire, and James Baldwin meet Willie Smith and Patrick Kelly. We encourage others of African descent all over the world to engage with each other by simply using the hashtag #veryblack. It's beautiful and powerful to see all the things one considers Black from every corner of the world. Essentially, it's a call to action. And the action is to love ourselves and each other in the postmodern world deeply, openly, and unapologetically."
As an active community builder, Singleton states that "the Black, LGBT community is everything to me! I love my Black SGL/LGBT brothers and sisters all over the world. I feel very blessed to have traveled extensively around the world, and to have met so many of us. Our journeys are so unique and individual yet undeniably connected. We matter, and have always mattered, and that is why I want us to be proud of who we are and each other. We, too, are made in the likeness of God and Goddess. Our bodies, desires, and thoughts make the world so incredibly diverse and meaningful in countless ways."
Singleton makes his home in Brooklyn, New York. He enjoys writing, "arting," reading, dancing, relaxing, traveling, and learning new things, including a recent pursuit: how to be a gourmet cook.
André D. Singleton is passionate about living his life with gusto, and keeping his mind, body, and soul well. A modest man, he inspires many with his determination, joyful spirit, and love for others. He wants to continue to be the kind of man that the world—and specifically his community—values and listens to, saying, "I will always do that for my people."
Singleton is proud to put his own personal stamp on his work, stating, "I like the fact that only I can do it the way that I do. So, I feel special. And because of this I can recognize the individual blessings we all have." Above all else, Singleton credits the community of friends that supported him in this journey of healing from cancer, loving himself holistically, and giving back to the world.
"My life is my work. I am always making it a point to honor others," said Singleton. "I honor those who have come before me, my living loved ones, those that shall come after me, and the world at large. From dance to one-on-one conversations, I am learning, living and growing. The fact that the Ubuntu Biography Project recognizes me is a huge accomplishment—truly."
To learn more about André Singleton, check out a profile by the New School, and listen to this interview on Darian Symone Harvin's podcast, "Am I Allowed to Like Anything?"
As André D. Singleton wishes everyone "Nappy Holidays," we thank him for his lifelong commitment to advocacy and social justice, for his considerable efforts to instill pride and empower others, and for his many contributions toward creating a beloved community for everyone.