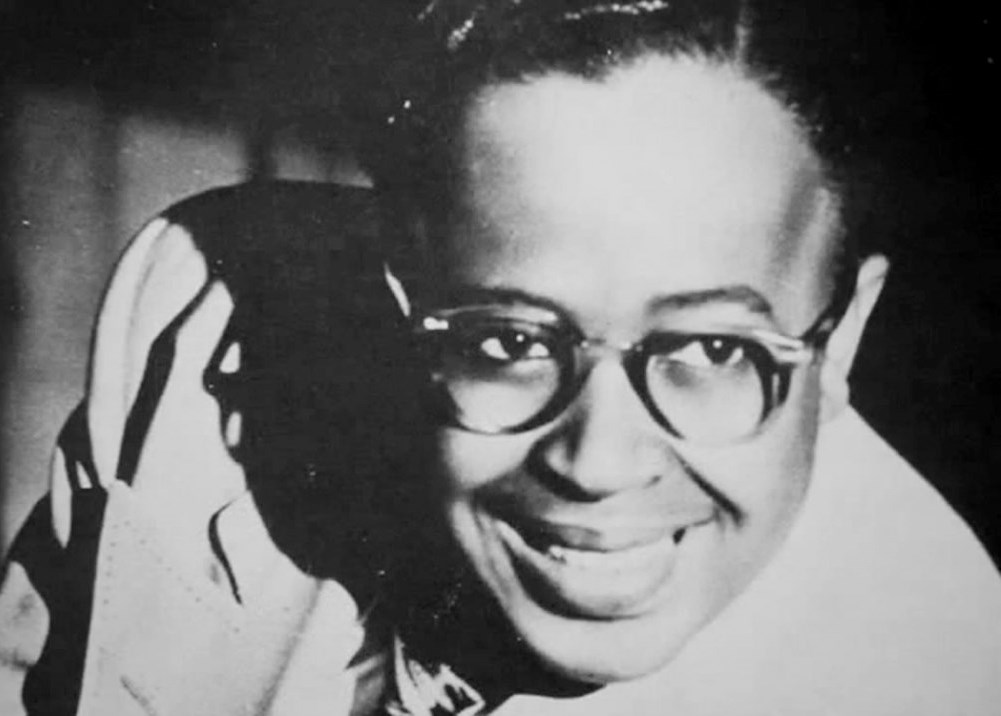 Wilmer Broadnax
Wilmer Broadnax was born on December 28, 1916 (to June 1, 1992). Broadnax was a gospel quartet singer and soloist best known as "Little Axe" who worked and recorded with many of the most famous and influential groups of his day. Broadnax's first name can be found with several variations, including Willmer, Wilmur, Wilbur, Wilbern, and Willie. Following Broadnax's death, it was discovered that the diminutive performer with a high, tenor voice was biologically a female.
Born as Wilbur M. Broadnax in Texas to parents William and Gussie Broadnax, the younger Broadnax lived in Louisiana and Houston, Texas during his childhood. In 1927, Gussie was remarried to Augustus Flowers, before passing away from tuberculosis three years later.
Wilmer and his brother William sang in Houston's St. Paul Gospel Singers before moving to Los Angeles and performing with the Southern Gospel Singers in 1939 and 1940. The group's members all had day jobs, so touring gigs were scarce for Little Axe, who left the group and formed the Golden Echoes. The Golden Echoes were remembered as a top touring group during the 1940s, but in 1949, Little Axe joined the Spirit of Memphis quartet. The Spirit of Memphis, which included gospel legend Silas Steele, was one of the highest paid quartets in the Golden Age of gospel, sometimes earning $200 per week. Little Axe can be heard "wailing" on "When Mother's Gone," recorded in 1949.
In his book "The Fan Who Knew Too Much," gospel music authority Anthony Heilbut writes, "Wilbur Broadnax was a very short, high tenor, nicknamed 'Little Ax,' in part because of his size, in part because his older brother, 'Big Ax,' was a popular baritone. Initially, his voice was as sweet, clear, and poignant as that of his model, R.H. Harris, who served as Sam Cooke's gospel mentor. Then, as quartet singers grew louder and blunter, he became a heroic screamer, holding his own with some of the strongest leads, Archie Brownlee or Silas Steele."
William Broadnax eventually left for Atlanta, where he joined the Five Trumpets, but Wilmer stayed on as lead singer. In 1949, the group, augmented by future Soul Stirrer Paul Foster, recorded a single of "When the Saints Go Marching In" for Specialty Records. Label chief Art Rupe decided to drop them before they could record a follow-up, and shortly thereafter, the Golden Echoes disbanded.
In 1950, Wilmer Broadnax joined the Spirit of Memphis Quartet. Along with Broadnax, the group featured two other leads, Jethro "Jet" Bledsoe, a bluesy crooner, and Silas Steele, an overpowering baritone. This was one of the most impressive lineups in quartet history. The Spirit of Memphis Quartet recorded for King Records, and Broadnax appeared on their releases at least until 1952. Shortly after that, however, he moved on, working with the Fairfield Four, and, in the beginning of the 60s, he replaced Archie Brownlee after his death in 1960, singing second lead with the Five Blind Boys of Mississippi.
Until 1965, Broadnax headed a quartet called Little Axe and the Golden Echoes, which released some singles on Peacock Records. By then, quartet singing was fading as a commercial phenomenon, and Broadnax retired from touring, though he did continue to record occasionally with the Five Blind Boys of Mississippi into the 70s and 80s.
Broadnax's later life of relative obscurity ended when he was stabbed by his girlfriend, Lavina Richardson, during an argument on May 23, 1992. He passed away a week later, becoming the 178th homicide victim in Philadelphia that year. An autopsy shocked the gospel community when it revealed that Wilmer was in fact assigned female at birth, passing as a man in the tight-knit world of gospel music for about 60 years.
We remember Wilmer Broadnax in appreciation for his many contributions to gospel music and for his support of our community.