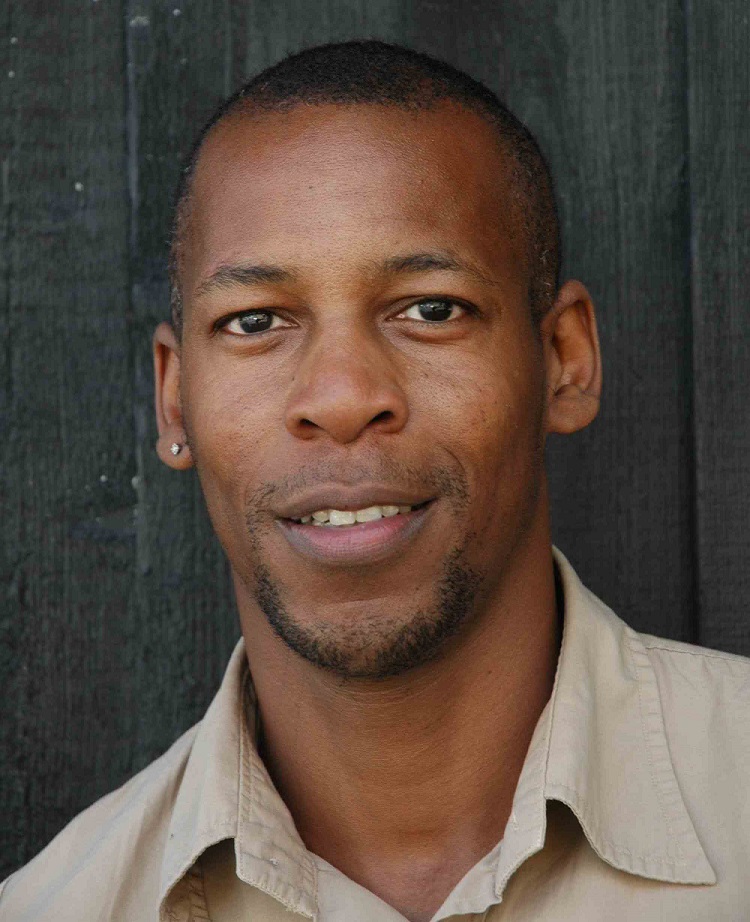 Topher Campbell
Topher Campbell was born on January 1. He is a filmmaker, theatre maker, actor, writer, social commentator, and social justice advocate. Campbell co-founded rukus! Federation, an arts collective dedicated to presenting the best work by Black LGBTQ artists, and co-created the UK's first and only archive dedicated to the lives and history of Black LGBTQ people.
Campbell was born into poverty in Coventry, UK to a Jamaican mother and an unknown father—the result of what he called "a love affair between his mother and a handsome stranger." In foster care from infancy, he was raised in a children's home in Birmingham, UK. Campbell's love of theatre and storytelling started at a young age when he starred as Prince Charming in a school production of "Cinderella."
Although he did poorly academically, Campbell was inspired to pursue higher education. He graduated with a bachelor's degree in intellectual history from the University of Sussex—becoming the first in his family to attend university. Three decades later, Campbell became the first openly gay Black man to receive an honorary doctorate in the United Kingdom when the University of Sussex honored him in July 2017.
Campbell's professional theater career started at age 24 when he was awarded a place on the prestigious Regional Theatre Young Directors Training Scheme. His 1996 short films "The Homecoming: A Short Film About Amaju" and "A Mulatto Song" have been shown worldwide, including screenings planned for the 2018 Out Festival in Nairobi, Kenya. Campbell's documentary "In This Our Lives: The Reunion," was an official selection at the 2009 BFI London Lesbian and Gay Film Festival, and screened at Pembe Hayat KuirFest 2016 in Istanbul.
Between 2006 and 2008, Campbell was a programmer for the BFI London Lesbian and Gay Film Festival (now BFI Flare). From 2008 to 2015, he served as artistic director of The Red Room Theatre and Film Company, conceiving and directing "Journeys to Work" and the acclaimed multi-media production "Unstated" written by Fin Kennedy, Oikos, and Protozoa for the Oikos Project. He also wrote and directed four monologues for The Poverty Project.
Campbell conceived The Jellyfish Theatre, the UK's first recycled theatre, which was nominated for a 2010 What'sOnStage Award for Theatre Event of The Year Award, and honored with the 2011 Small Projects Award by "Architects' Journal." As a producer for BBC Radio 4 Drama, he established the Norman Beaton Fellowship. Campbell also created and directed "Facing Leicester Square," inspired by James Baldwin, and starring Lennie James and Talking Huck Finn, with narration by Bonnie Greer.
In addition to directing plays at numerous theatres across the UK, Campbell directed more than two dozen episodes of the BBC television series "Doctors" (2002-2005) and "EastEnders" (2007). As an actor, Campbell's credits include the webseries "Different for Girls" (2017), and the films "Oh Happy Day" (2007) and 2012's "Stud Life." His latest short play, "Brothas 2.0," was staged in London in September 2017, and will be restaged this year.
As a writer, Campbell's short stories and essays have been published in "For Colored Boys Who Have Considered Suicide When the Rainbow is Still Not Enough," "Black and Gay in the UK," and "On Freedom: Powerful Polemics by Supporters of Belarus Free Theatre." In 2017, he was longlisted for the inaugural Spread the Word Life Writing Prize for his forthcoming memoir, "Battyman." Campbell has written on Black LGBTQ contemporary life and history for "Sable Lit Mag," "AXM" magazine," "QX Magazine," "Gay Times," "Attitude" magazine, and "The Guardian."
Campbell is a recipient of the 2005 Jerwood Directors Award, given by the Jerwood Charitable Foundation in support of emerging artists. From 2013 and 2016, he was chair of the Independent Theatre Council, and is currently a patron of London's LGBTQ Switchboard hotline, and "The Guardian" newspaper.
Campbell's most recent film, "FETISH," was shot in New York City in November 2017. Commissioned by the Barbican Arts Centre in London and inspired by the works of legendary artist Jean-Michel Basquiat, the work features a nude Campbell on the streets of New York, and explores race, masculinity, sexuality, injustice, and freedom. "Fetish" will premiere at Barbican later this month, with plans to screen the film in the United States throughout the year.
"The focus of my work has been to creatively, audaciously, dynamically, and innovatively add to progressive social change," Campbell told the Ubuntu Biography Project. "I make art from my place as a queer man of color because my truth is messy and complex. I believe within the messy truth are the ingredients for real impactful change in our communities. This is something we need even more in this era of 'alternative facts' and reductive 'us and them' division. We just need to remember we are on the frontline—literally at the front—therefore, we can see furthest, and this gives us unique power."
Dr. Topher Campbell makes his home in London, but considers himself a "citizen of the world." He calls jazz composer Sun Ra a hero, is a huge fan of science fiction films and books, and admires the writing of Samuel R. Delany and Octavia Butler. He recommends that anyone interested in Black sci-fi check out "Dark Matter: A Century of Speculative Fiction from the African Diaspora" by Sheree Thomas. Campbell quips: "Black and brown is not only the past—but the future too!"
As for his own future, Campbell told the Ubuntu Biography Project that he is "still coming out, still growing, still learning. The challenge is always to be self-aware and to use that self-awareness to grow and evolve into a fuller sense of oneself. In my life, as I get older, I am realizing the best use of this awareness is for the greater good of humankind. I am a work in progress."
We thank Topher Campbell for his contributions to the creative arts, his advocacy, and for his unwavering support of our community.