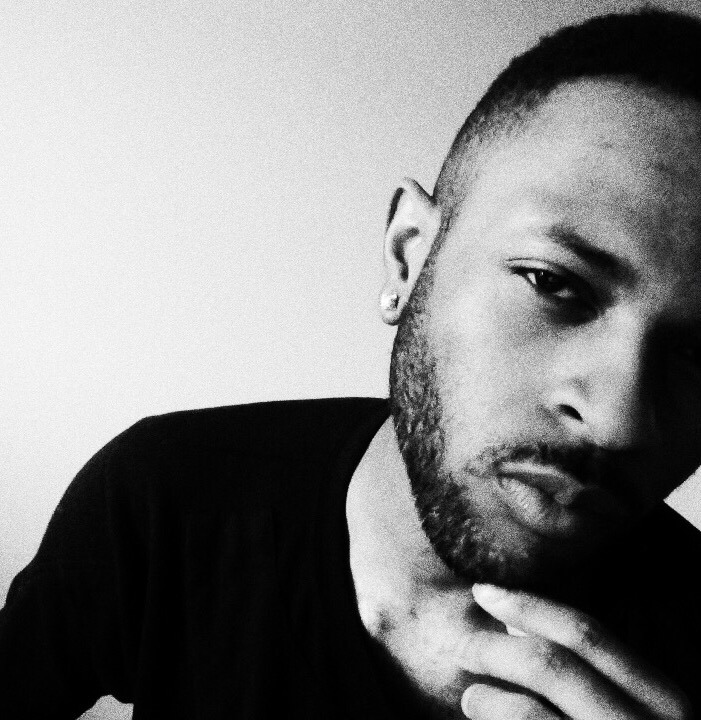 Shikeith
Shikeith was born on January 3, 1989. He is a multi-disciplinary visual artist, filmmaker, and creator of the documentary "#Blackmendream."
Shikeith N. Cathey was born in Philadelphia, Pennsylvania. As a young man, Shikeith recalls peers challenging the authenticity of his Black masculinity—experiences that would later influence his work. "Growing up in Philadelphia, I experienced a lot of hardships at the hands of individuals performing a masculine ideal that was detrimental to those who existed outside its boundaries," he told the Ubuntu Biography Project. "With time, I was able to work through and channel those experiences into artistic explorations which imagined new potentialities for myself and other Black masculine people."
Shikeith took up photography in his junior year of high school. Following graduation, he attended The Pennsylvania State University (Penn State), where he studied art and received several awards, including The Leslie P. Greenhill scholarship for photography. During his college years, he held several internships related to fashion and fashion photography at companies like IMG World and "Teen Vogue" magazine.
After earning his BA in integrative arts from Penn State in 2010, Shikeith relocated to New York City, and landed various fashion editorial jobs. But Shikeith had visions of creating work that was more autobiographical, so he returned to his home city of Philadelphia to pursue his goals. One of his earliest projects was a video, "Stigma," featuring a solo dancer from the Philadelphia dance company, Philadanco! Shikeith also began photographing Black men, a departure from his college and early career days when he mostly photographed women.
It was also during this time that Shikeith created "Dreams in Black and White I," a photograph that launched his use of symbolic balloons in his work. "I would have dreams from that time, all the way through college, after college, and they would be repetitive," Shikeith recalled for the "Yale Daily News." "I would be on a roof and all those boys and men who had in some way, or another, impacted me or traumatized me or ostracized me would be on this roof chasing me. And at the edge of the roof, I would see a balloon, and I would go to reach for it and I would fall to my death or just wake up. But I would have that dream for a really, really long time."
In 2013, Shikeith was awarded a grant from The Advancing Black Arts in Pittsburgh program, a partnership of The Pittsburgh Foundation and The Heinz Endowments. By this time, he had refined his work, started to do sculpture, and did extensive online research to build his knowledge of art. The Pittsburgh Foundation supported his critically acclaimed documentary, "#Blackmendream," which featured a series of interviews with Black men exploring their emotional experiences. He would be honored with a second grant from the program in 2016.
"#Blackmendream" went on to be named by the Tribeca Film Institute as one of ten films that capture the meaning of Black life in America. In an effort to generate conversations around the potential of multiplicity in being Black, LGBTQ, and male, Shikeith has donated copies of "#Blackmendream" to youth libraries around the globe—an effort he hopes to expand to reach even more young people.
Shikeith has since produced two new experimental films, "The Black Boy and the Tree" (2016), and "A Drop of Sun Under the Earth" (2017). He is a 2018 MFA candidate in the sculpture department of Yale School of Art in New Haven, Connecticut, where he currently lives.
Shikeith's public programs and group and solo exhibitions have been held at national and international venues such as the MAK Gallery in London; the Wright Museum of African American History in Detroit; MoMA, the Aperture Foundation, and the Vera List Center in New York City; Pittsburgh's Kelly-Strayhorn Theatre; Massachusetts Institute of Technology (MIT); Morehouse College in Atlanta; the Seattle Art Museum; and the Wrocław Contemporary Museum in Poland, among others.
Whether through his photos, sculptures, films, or other mediums, Shikeith continues to explore Black manhood and his love of fellow Black men. "That's what they were created from: love," Shikeith told the "Yale Daily News." "My love for Black men, and wanting that reconciliation to happen, and wanting us to see one another, touch one another, and lift one another up."
You can check out Shikeith's work at www.shikeith.com.
We thank Shikeith Cathey for his unique contributions to art and the exploration of Black masculinity, and for his support of our community.