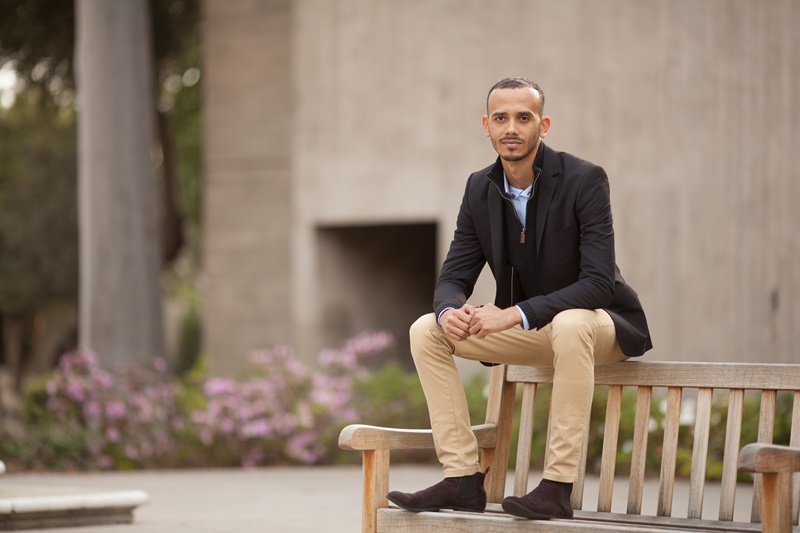 Gabriel Maldonado
Gabriel Maldonado was born on January 3, 1989. He is a community organizer, public health and social justice advocate, public speaker, BlaQueer feminist, and founder and chief executive officer of TruEvolution.
Gabriel Paul Maldonado grew up in Compton, California. He attended San Pedro High School Police Academy, graduating in 2007. He went on to receive a bachelor's degree in political science and international relations from the University of California, Riverside, and an MBA in international business from the University of Redlands in California.
Maldonado worked in the field as a community organizer with the Los Angeles Police Department's Teen Community Police Advisory Board, addressing gang violence resulting from racial tensions, poverty, and police distrust in the community. Maldonado's personal experiences with poverty, domestic violence, and social displacement drive his own passion for social justice.
In 2008, Maldonado founded TruEvolution, an organization serving the LGBTQ community in Riverside and San Bernardino County, California. At the core of his work, Maldonado approaches public health from a human rights lens, and acknowledges the unique health disparities experienced by those most disproportionately impacted by HIV fueled by social inequities and injustices. From poverty and healthcare access to stigma, housing insecurity, and opioid addiction, Maldonado works to combat the social determinants which exacerbate rates of HIV/AIDS in LGBTQ communities of color.
As a Ryan White-funded agency, TruEvolution engages in national advocacy efforts as well as direct services. Maldonado has expanded his work nationally after having been appointed to serve on the Presidential Advisory Council on HIV/AIDS by President Barack Obama under Secretary of Health Sylvia Burwell, and was appointed as chair of the Disparities Committee. In addition, Maldonado works on a global health platform having been appointed to the board of directors of the AIDS Healthcare Foundation, the largest HIV/AIDS service organization in the world. He advances the work of the Foundation's initiatives surrounding youth, women and young girls, communities of color, and LGBTQ communities in underdeveloped countries around the world.
Maldonado believes that public-private partnerships are essential building blocks to public health. To that end, he currently serves on the advisory boards for Janssen Therapeutics and Merck & Co., and the National Advisory Board for ViiV Healthcare.
Most recently, Maldonado was selected to serve as the next co-chair for the 2019 National HIV Prevention Conference at the Centers for Disease Control.
We thank Gabriel Maldonado for his leadership, activism, and support of our community.