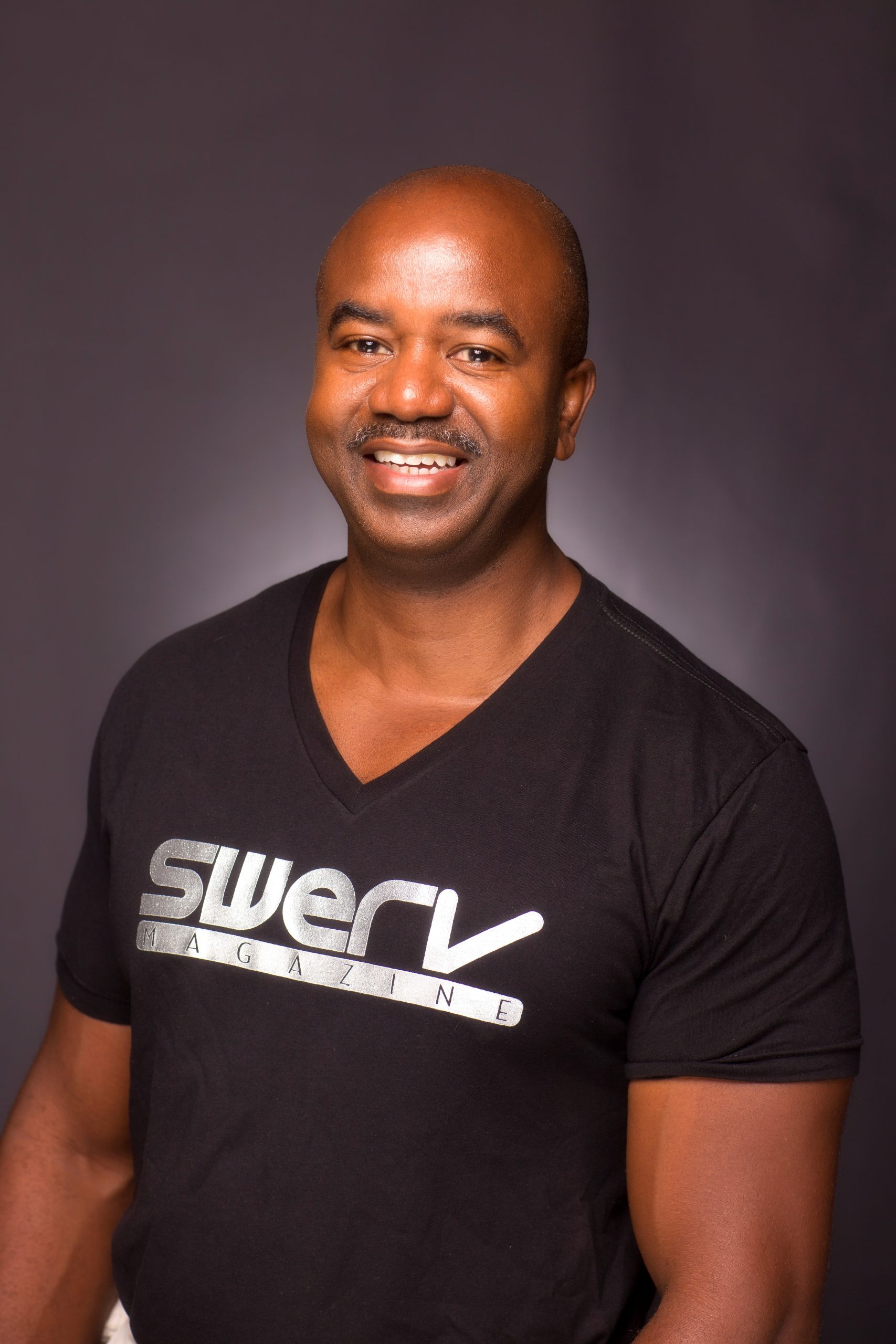 Jamil Fletcher
Jamil Fletcher was born on January 5, 1965. The accomplished publisher of "SWERV" magazine is also an entrepreneur, community activist, and philanthropist.
Jamil Ali Fletcher was born in Wilmington, Delaware, the beloved son of Wilbert and Betty Fletcher. Wilbert was a recognized community planner and activist, while Betty was a registered nurse who specialized in surgical services. The youngest of four children in a loving home, Jamil Fletcher grew up surrounded by talented siblings. His eldest brother, Wilbert, Jr., was a world-class drummer, manning the rhythm for artists such as Roberta Flack, McCoy Tyner, Nina Simone, Lena Horne, and Harry Belafonte. His sister, Sharon, loved to sew. And his closest sibling in age, Anthony ("Artoni") is a celebrated painter.
Fletcher developed a love for athletics through track and basketball, but his ultimate sport of choice would become tennis, earning a top ten state rating as a high school junior. Flecther is a product of the New Castle County Public School System, graduating from Delcastle High School in 1982. Following high school, he enrolled at Howard University, where he obtained his bachelor's degree in electrical engineering in 1986. Fletcher continued his education at Clark Atlanta University, and earned a master's in business administration with a concentration in marketing.
As a man who often encourages others to live in their truth, Fletcher considers his coming out experience as rather uneventful. "I did not experience any great dilemma in coming out. I always knew that I was attracted to men, but did not decide to act on it until I was a sophomore in college," he recalled.
Jamil Fletcher is the founder and publisher of SWERV magazine, the nation's leading periodical for African American members of the SGL/LGBTQ community. Launched in 2008, "SWERV" celebrates the culture and community of Black, same-gender-loving people everywhere. Over the years, "SWERV" has grown from a quarterly to bimonthly (six annual issues), with distribution in 70 cities in 27 states and parts of Canada.
"Publishing 'SWERV' permits me to bring all of who I am to the forefront," Fletcher told the Ubuntu Biography Project. "It permits me to tell the wonderful stories of extraordinary people in our community, and to also exercise my passion for business, marketing, and entrepreneurship. I can't believe it's been ten years since we launched the publication. The experience has definitely been a labor of love."
We thank Jamil Fletcher for spotlighting Black LGBTQ people and culture, and for his support of our community.