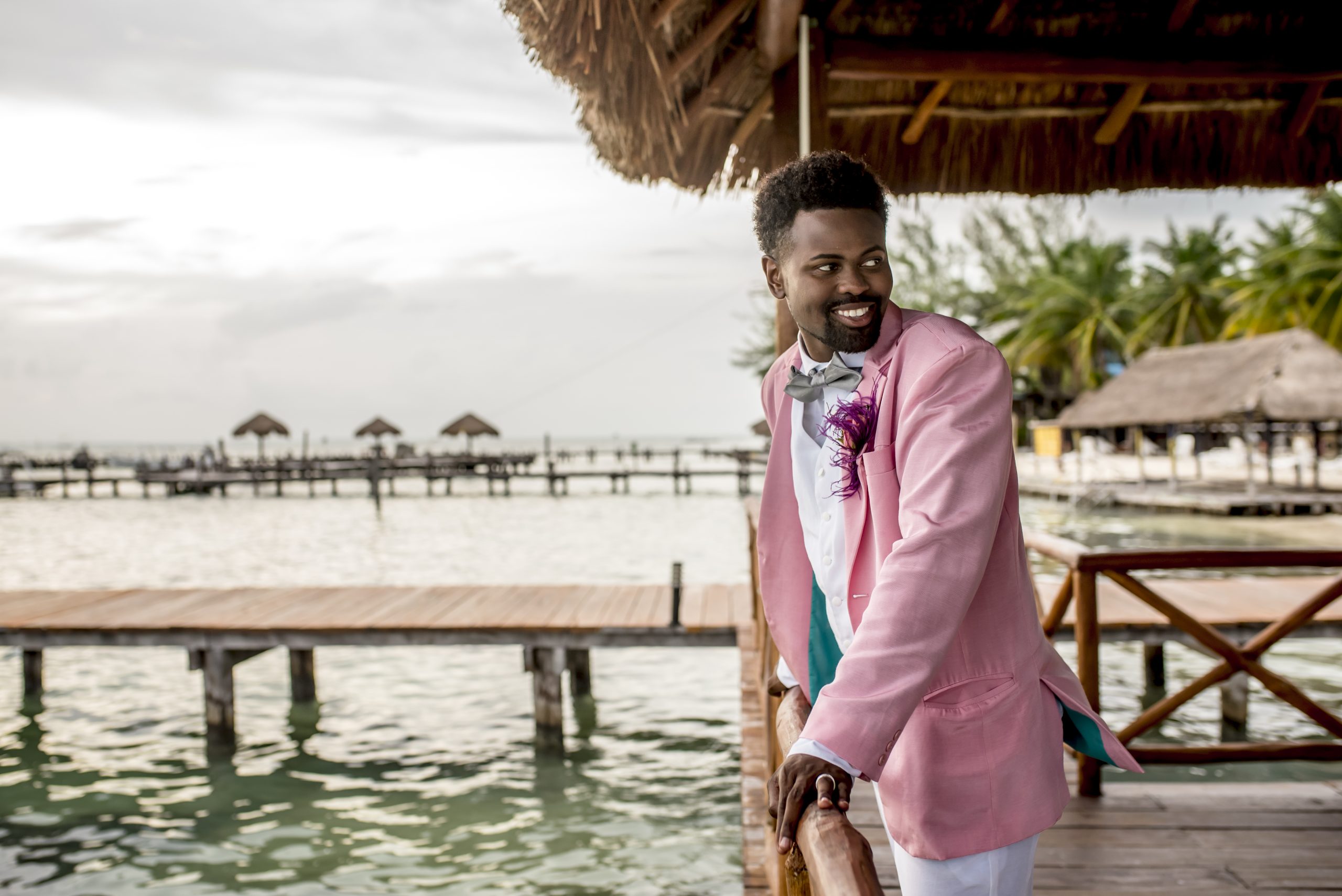 Dwight Allen O'Neal
Dwight Allen O'Neal was born on January 9, 1984. He is a model, actor, producer, celebrity makeup artist, and LGBTQ activist.
Dwight Allen O'Neal was born the youngest of three children in Little Rock, Arkansas, to Dwight O'Neal, who is a cowboy, and his mother, Christell O'Neal, who works in the medical field. He attended John L. McClellan Magnet High School, where he graduated with honors in 2002. O'Neal was active as the vice president of the student council, the treasurer of the Future Business Leaders of America, president of the drama club debate team, and a participant in the Boys State and Student Congress. Following high school, O'Neal enrolled at The American Musical and Dramatic Academy, where he studied musical theater.
Junior high was tough for O'Neal, who says he was overweight and called "fat faggot." He was not very accepting of his own sexuality, and would pray every night for God to cure him from being gay. O'Neil adds that he didn't feel comfortable in his own skin until he moved to New York City after high school, and although he was still was not prepared to come out of the closet, he drew encouragement from a cousin to live his life freely.
O'Neal began working in New York as a model and actor, and appeared in many fashion shows, ad campaigns for Hitch and YJ Stinger Power Drink, and in music videos for various rising artists, including Young Gunz, Cassidy, and Jamie Foxx. He currently owns Off the Clock Productions, which has produced "Christopher Street" and "CockTALES The Series." They have also produced the Off-Broadway play, "5 Seconds to Air." In addition to being a featured actor in "Christopher Street" and "CockTALES The Series," he was a principal character in "Melody Set Me Free" in 2009.
Dwight Allen O'Neal is a celebrity makeup artist who served as the key artist for the Mercedes Benz Fashion Week in 2008, and has worked with fashion designer Julia Haus, actress Leighton Meester, and supermodel Josie Maran, among others. His makeup artistry can be seen in "Vogue," "Life," and "Style" magazines, and in film and television.  He was featured in "Instinct Magazine" in 2009 as an out celebrity in the industry. In 2004, O'Neal successfully modeled for Mosiah Clothing Company, a Jamaican clothing line that hired him as the face of their campaign. He loves working in the entertainment, fashion, and beauty industry, and has known since the age of three that this was what he wanted to do.
O'Neal has been active in the New York City AIDS Walk, and has supported FACES NY, and Gay Men of African Descent (GMAD). He created "The Beyond the Street Tour" as an outreach program that used the popularity of "Christopher Street" to interact with young audiences at previews throughout the United States and Canada. In 2018, O'Neal will be serving as the director of events for Impulse Group's New York City chapter.
O'Neal cites many who have influenced him and provided encouragement, including Maurice Jamal, Patrik-Ian Polk, Deondray Gossett, Quincy LeNear, RuPaul, Elayne Rivers, Phillip Bleicher, Nathan Seven Scott, Nathan Hale Williams, Richard Pelzer, Cornelius Jones, Jr., Dane Joseph, Ty Hunter, Merrell Hollis, Beyoncé, Ali Alborizi, and Josie Maran. He has high praise for Jamal, who saw his drive to produce films, and inspired him to reveal the day-to-day struggle that he and his friends went through as young, Black gay men chasing their dreams in New York.
One of O'Neal's biggest supporters is his loving husband, Cuauhtémoc Badillo, whom he married on October 8, 2017. The loving couple enjoys the beach, good food, and traveling. O'Neal says that writing has always been his hidden gift, and writes scripts whenever he has free time.
Once teased by a colleague as a "gay-lebrity," O'Neal is now proud of the name. He takes great pride in being able to show others that whatever they want, they can achieve. He also strives to be a positive role model in the Black and SGL/LGBTQ community.
"We don't have many people to look up to," said O'Neal. "I am excited that we have so many others to look at, however there needs to be more leaders and people for us to aspire and inspire our community."  He further states, "I have always thought it takes an entire village to raise and guide our own" and "if my work inspires one person then I have completed my task."
We thank Dwight Allen O'Neal for his contributions to the arts, his activism, and his support of our community.