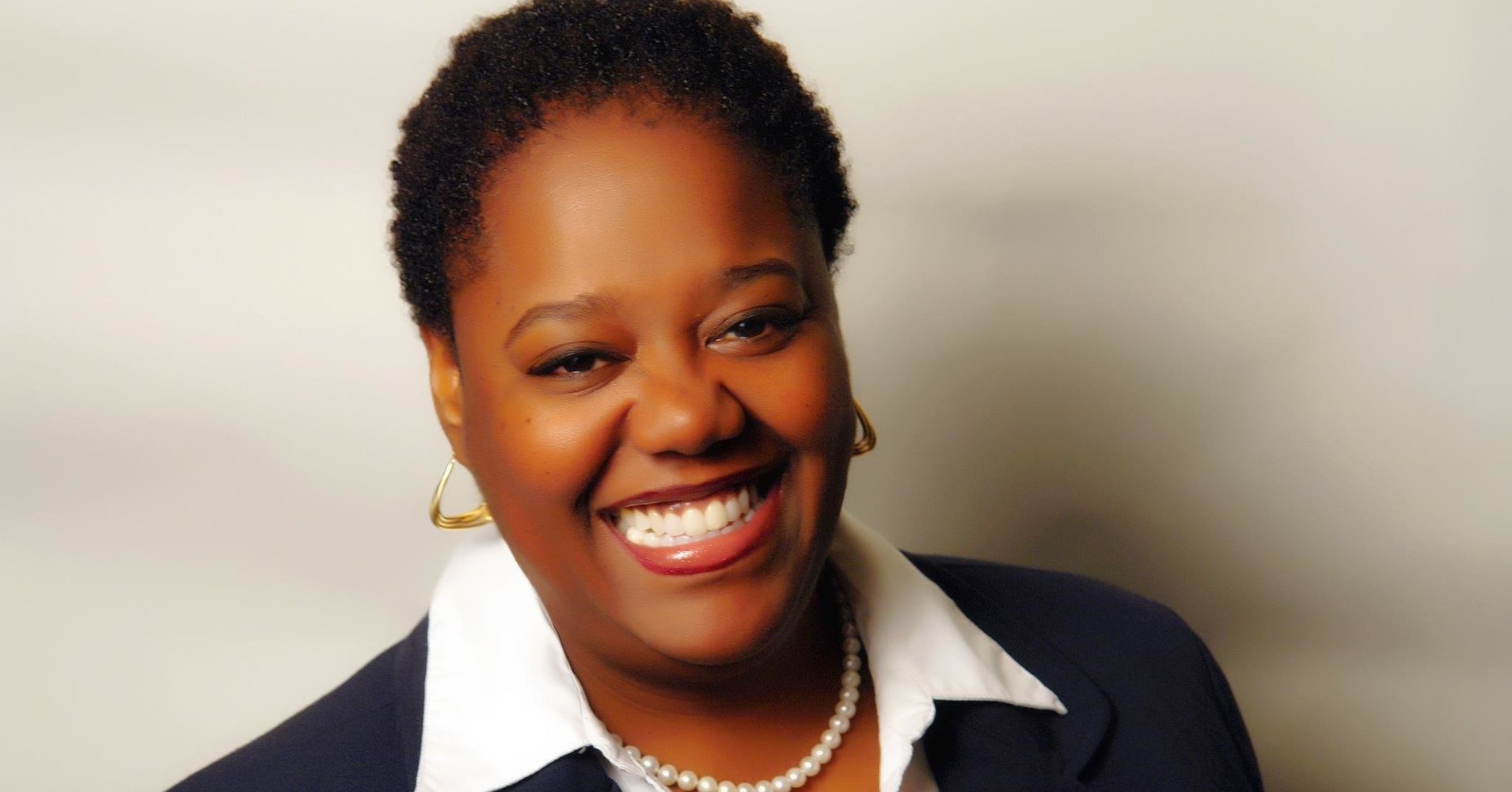 LaWana Mayfield
LaWana Mayfield was born on January 9, 1970. She is a respected community activist, LGBTQ leader, equality advocate, and an admired public servant who was re-elected to serve her fourth term representing the residents of Charlotte, North Carolina's Third District on the City Council.
LaWana Mayfield was born in Ruston, Louisiana to the late Daniel Slack, who was a construction worker, and her mother, the late Ruth Marsh, a teacher who worked for Miami-Dade 311 and was a homemaker. She has eight half siblings from previous marriages of both her parents. In 1975, Mayfield moved with her parents and three siblings to Miami, Florida. She attended Golden Glades Elementary School in Miami Gardens, and Hialeah Miami Lakes Senior High School.
While in school, Mayfield experienced the loss of her father when she was thirteen, opening the door for her first job at North Dade Junior High School. Her mother was later diagnosed with cancer when she was fifteen, and after a courageous struggle, she also passed away. The loss of both of her parents, and the care and security they gave her, took a toll on Mayfield. "Growing up I spent a lot of time mad at the world because of the losses I experienced," she said. Mayfield didn't see herself as queer when she was a child, and didn't even acknowledge her sexuality to herself until she was 25 years old; it took another two years before she had her first same-gender date.
Mayfield left school her senior year to work full-time, and earned her high school degree from South Mecklenburg High School. In 1988, she visited Charlotte, North Carolina with a then-boyfriend, and realizing that she had few ties to Miami, decided to stay in Charlotte. The first five years were challenging, and Mayfield yearned to repair strained relationships with her siblings. In 1993, she moved back to Miami, attempting to reconcile with her mother's children. She enrolled at Miami-Dade Community College, and started working toward her degree. Unfortunately, the attempt at reconciliation failed, and she moved back to Charlotte in 1997, realizing that was where her home was.
Mayfield then engaged in social justice trainings at the Center for Creative Activism, Southern Empowerment Project, Women in Leadership, and at Harvard University's Kennedy School of Government. She says that her educational journey has been filled with opportunities, and the enrichment of multiple trainings and certifications, but she has not yet earned her degree.
Passionate about community service, Mayfield served as a community volunteer and activist for more than twenty years in the Charlotte, North Carolina area, not realizing she was being groomed for higher service. While serving on Mecklenburg Political Action Committee, she was part of a team of local volunteers tasked to identify an open LGBTQ person to run for local office, and her friends decided she should be the one.
In 2011, Mayfield became the City of Charlotte City Council's first out, LGBTQ elected official, and only the second African American woman to serve on Council. She is a Democrat who is currently serving her fourth term, representing the city's diverse Third District, which is home to Charlotte-Douglas International Airport, and includes pockets of poverty on Charlotte's west side, and thriving new commercial and residential areas in the southwest.
Councilmember LaWana Mayfield worked tirelessly to educate constituents about several public policy concerns, including domestic partner benefits for city employees, which was passed by the City Council through the budget process. In 2013, she sponsored Ban the Box legislation that would open up new opportunities for the formerly incarcerated who had served their sentences. Mayfield also helped create a new shopping center for Charlotte, the first since 2006. She is especially proud that this project led to more than 1,500 new jobs, and has an estimated $100 million impact on sales taxes for the region.
The Honorable Councilmember was at the forefront of an effort to pass a human rights ordinance for the city. Sadly, it was defeated by a 6-5 vote in March of 2015. It would have extended the categories for nondiscrimination to include sexual orientation and gender identity. The failed ordinance spurred LGBTQ advocacy groups to join together in a movement called "TurnOUT Charlotte!" for the November 2015 elections.
Councilmember Mayfield is a proud and loving member of both the Black and same-gender loving communities. "It is extremely important that the greater community not only know who we are, but also recognize the wealth of experience we bring to the table. Young and older people of color need to see us in public settings to know there are no limitations to what can be achieved. We are not mistakes! We are the strongest, most creative, and most resilient of all of God's creations. We are Black, proud, fighters for our community and we are LGBTQ!"
In 2014, Mayfield was awarded the David Bohnett LGBT Leadership Fellowship, and completed the Harvard Kennedy School of Government program. Mayfield serves on the National League of Cities (NLC) Race Equity and Leadership (REAL) Committee, as president of the Lesbian, Gay, Bisexual and Transgender Local Officials (LGBTLO), and as board member of Smart Start of Mecklenburg County. She also serves on the Centralina Economic Development Committee, and is secretary of the North Carolina Black Elected Municipal Officials.
Mayfield previously served as a steering committee member of the Human Rights Campaign (HRC), the grants chair of the Charlotte Lesbian and Gay Fund, the National Female Diversity co-chair for the Human Rights Campaign, and as one of the three chairs of the 2007 Human Rights Campaign's Gala.
Mayfield received the Diversity Outreach and Volunteer of the Year awards from the Human Rights Campaign; the Woman of Achievement Community Champion Award from the Young Women's Christian Association (YWCA); the 2012, 2013, and 2014 Best of List on Q-List; the 2013 Harvey B. Gantt Award from the Young Democrats; as well as the 2014 Charlotte Business Guild's Torchbearer Award. More recent honors include the 2016 PowerHouse Project Power of One Award; 2016 National Coalition of 100 Black Women, Inc. Queen City Metropolitan Chapter Candace Award for Advocacy in Civic Engagement; the 2017 Charlotte Pride Champions of Pride Harvey Milk Award; and the 2017 NLC-LGBT-LO Outstanding Local Leadership Award.​
Councilmember LaWana Mayfield and her partner, Gelisa, met around 1999, and were friends long before they started dating. In August of 2017, they celebrated their eleventh anniversary together and are now married. They enjoy traveling, movies, plays, spending time with friends, and are avid Carolina Panthers fans.
We thank The Honorable Councilmember LaWana Mayfield for her leadership, for her powerful commitment to community service, and for her many contributions to our community.