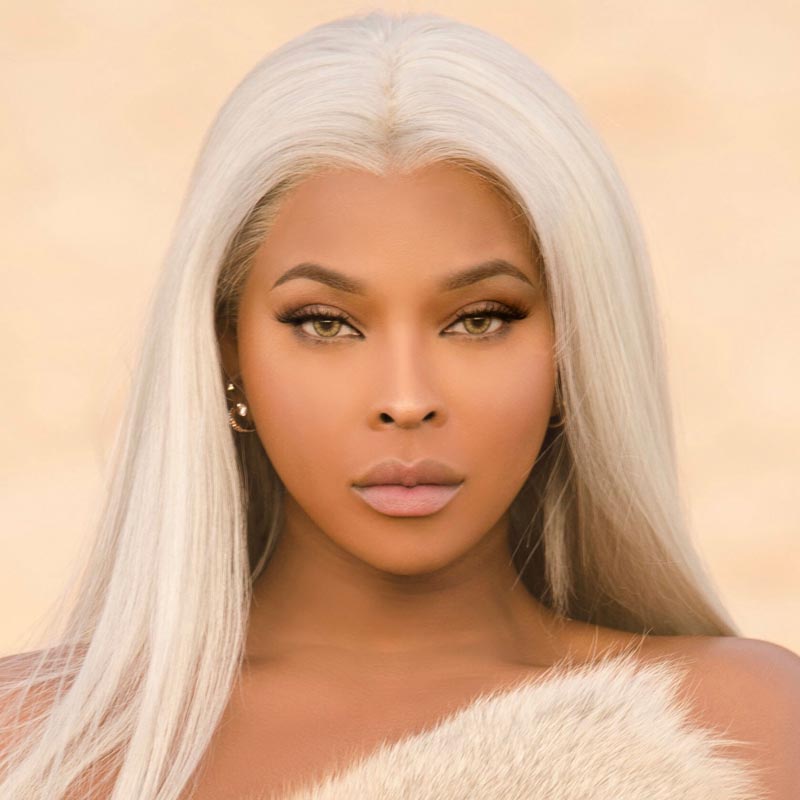 Amiyah Scott
(b. 1988)
"You don't let anybody dictate how you live. You get one life, and it's yours to live – not society's, your parents' or [anyone else's] decision to tell you how you should live."
Amiyah Scott was born on January 11, 1988 in Manhattan, New York and raised in New Orleans. Scott recognized at a very young age that her gender did not match the sex she was assigned at birth. By age 15, Scott had begun to express her femininity unapologetically, wearing eye shadow, colored contacts, and nails. She had already begun performing in drag shows and was earning enough to offset her father's choice to periodically cut her off financially. She had also become part of a chosen family (the Sherry's) where she was fully accepted. An altercation at a club led to Amiyah's parents being called, a confrontation about her lifestyle, and their attempt to have her committed. Instead, she left home.
When Scott was 17, Hurricane Katrina hit New Orleans. Her mother called her, picked her up, and the family evacuated to Atlanta. While living with family again was oppressive, the new locale proved to be an opportunity for Scott. In Atlanta, she joined the house and ballroom community, became part of the House of Milan, and reconnected with her desire to become the woman she "was, [is], and will be forever."
Scott began saving money to advance her transition, a project that accelerated when she realized she could become a working girl without having to actually have sex. She was very successful, eventually attracting an increasingly wealthy clientele. Elated in the aftermath of receiving breast implants, Scott called her mother and, to her delight, her mother was happy for her. Her parents had found their way back to love and the family reconciled.
Another shift would come for Scott when she began cultivating her brand on Instagram. As before, she capitalized on her beauty and charisma to develop a strong following and take advantage of the many opportunities that came with it. This became more than a source of revenue, too. Scott was inspiring LGBTQ+/SGL community with her work. More trans women were existing unapologetically. Scott says, "I was walking in my purpose and transforming lives one picture at a time." 
Success on social media opened the door for Scott to enter Hollywood. She was the first trans woman cast on The Real Housewives of Atlanta and, in 2016, she was cast as Cotton in Lee Daniels' series, Star. Scott also published a memoir, Memoirs of a Mermaid, in 2019, just inches past 30 years old. With a commitment to uplifting trans community, Scott created a nonprofit, Transgender Empowerment of America (TEA), whose mission is "to empower and improve the conditions of the transgender community so that equity and acceptance can be reached globally." In partnership with GLAAD, TEA offers medical, social, emotional, and financial support to transgender community members.
We offer this biography in celebration of Amiyah Scott's intrepid, unapologetic, "make a way" ethic and in gratitude for the ways she has supported LGBTQ+/SGL community.