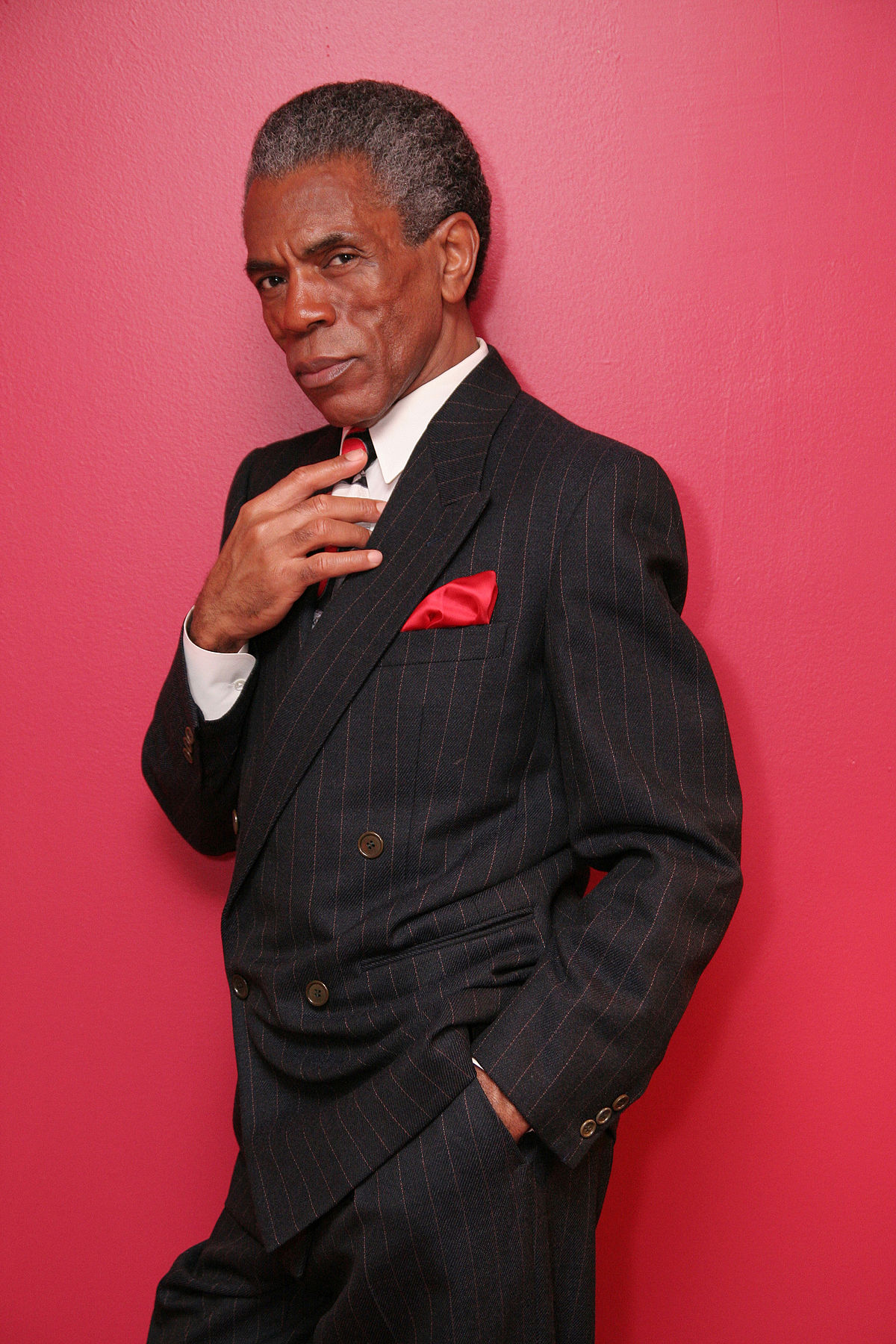 André De Shields
André De Shields was born on January 12, 1946. He is a two-time Tony Award-nominated and Emmy and Obie Award-winning actor, singer, director, dancer, novelist, choreographer, lyricist, composer, and college professor.
André Robin De Shields was born in Baltimore, Maryland, the ninth of eleven children to Mary, who earned money by cleaning homes of white families who lived outside of their segregated neighborhood, and his father John, who was a tailor. "We were just hovering above impoverishment. Our two-story Federalist-style row house on Division Street was tight, and my brothers and sisters practically slept on top of each other," De Shields recalled.
De Shields loved watching movies at a neighborhood theater throughout his youth. In 1954, when he was eight, De Shields had an epiphany while watching "Cabin in the Sky." The 1943 movie starred every major Black performer at the time, but the actor who jumped off the screen for him was John "Bubbles" Sublett, who played Domino Johnson, the film's seductive lothario. In the movie, Bubbles sings "Shine" backed by Duke Ellington's orchestra. De Shields would later say, "When he dances up a flight of stairs at the end, a voice inside me said, 'André, that's what you're going to do.'" Years later, De Shields would invite the aging and infirmed John Sublett to watch him pay tribute in nightclub performances.
In junior high school, André De Shields made a conscious decision to go to Baltimore City College, considered an elite public high school. To get in, he had to pass an entrance exam, and study a classical language. Fortunately, De Shields studied Latin, which helped him to be admitted. "I had to take two buses, and the experience was lonely and dangerous," De Shields recounted.
De Shields graduated from the Baltimore City College High School in 1964. He then attended Wilmington College, a Quaker School where he was awarded a scholarship. While there, De Shields starred in a well-received production of Lorraine Hansberry's "A Raisin in the Sun." After transferring colleges, De Shields received his Bachelor of Arts degree from the University of Wisconsin–Madison. After Wisconsin, he earned a Master of Arts from New York University's Gallatin School of Individualized Study, where he served as an adjunct professor.
De Shields began his professional career in the Chicago production of the rock-opera "Hair," which led to a role in "The Me Nobody Knows" and membership in Chicago's Organic Theater Company, where he created the role of Xander the Unconquerable in "Warp!" He made his Broadway debut as Xander in 1973, and next appeared in "And Don't You Ever Forget It," which closed during previews. De Shields made his mark in the title role of "The Wiz," the 1975 Broadway musical by Charlie Smalls and William F. Brown, directed by Geoffrey Holder.
After providing choreography for two Bette Midler musical shows, De Shields returned to Broadway to perform in the musical revue "Ain't Misbehavin'" in 1978. The original production ran for more than 1600 shows, and De Shields earned a 1978 Drama Desk nomination for his performance.
Three years later, De Shields returned to Broadway to perform in "Stardust: The Mitchell Parrish Musical." In 1984, he wrote, choreographed, directed, and starred in "André De Shields' Haarlem Nocturne at The Latin Quarter," a Broadway musical revue that featured standards from the American songbook, pop hits from the early 1960s, and songs written by De Shields himself. He appeared in a revival of "Ain't Misbehavin'" in 1988, and next appeared on Broadway in 1997 as the Jester in "Play On!" a musical based on the songs of Duke Ellington. De Shields earned nominations for both a Tony Award and a Drama Desk Award for his performance.
In 2000, André De Shields originated the role of Noah "Horse" T. Simmons in the McNally/ Yazbek musical adaptation of the film, "The Full Monty," again garnering both a Tony and a Drama Desk nomination. He went on to appear in "Prymate" in 2004, in an off-Broadway production of Langston Hughes' "Black Nativity" in 2008 (for which he received another Drama Desk Award nomination), and in 2009, appeared on Broadway in the play "Impressionism."
De Shields' regional theatre credits include "Play On!" "The Full Monty," "Waiting For Godot," "The Man Who Came to Dinner," "Death of a Salesman," "Dusyanta: A Tale of Kalidasa," "The Gospel According to James," and "Camino Real."
In 2013, he portrayed Akela and King Louie in the world premiere of Mary Zimmerman's adaptation of Rudyard Kipling's "The Jungle Book," receiving his third Jeff Award (outstanding achievement in the category of Actor in a Supporting Role—Musical for his role as King Louie), and garnered an Elliot Norton nomination for Outstanding Musical Performance by an Actor, and an IRNE nomination for Best Supporting Actor—Musical. In 2014, he appeared in the musical "The Fortress of Solitude" at the Dallas Theater Center and The Public Theater. He had previously performed his role in "The Fortress of Solitude" at Vassar College in 2012.
André De Shields, Lillias White, Stefanie Powers, and Georgia Engel starred in the musical "Gotta Dance," directed and choreographed by Jerry Mitchell. It ran at Chicago's Bank of America Theatre for several weeks in December 2015 and January 2016.
De Shields has appeared on television on "Another World," "Cosby," "Sex and the City," "Great Performances," "Lipstick Jungle," "Law & Order," and "Law & Order: Special Victims Unit." He won an Emmy Award for Outstanding Special Achievement for his performance in the 1982 NBC broadcast of "Ain't Misbehavin'" De Shields played Tweedledum in a 1983 televised production of "Alice in Wonderland" that also included Eve Arden, Richard Burton, Colleen Dewhurst, James Coco, Kaye Ballard, and Nathan Lane.
De Shields has been the Harold Clurman Visiting Professor at the City University of New York-Hunter College, and a distinguished visiting professor at Southern Methodist University, University of Michigan-Ann Arbor, and Morehouse College in Atlanta, Georgia.
André De Shields has always been immensely proud to be a Black and same-gender loving artist, and has used his acclaim and fame to inspire others. He has in the past criticized the biases of casting directors and Hollywood in general, and the impact of that short-sightedness on actors of color and LGBTQ- identified performers.
We thank André De Shields for his lifelong commitment to performance and entertainment, and for his many contributions to our community.