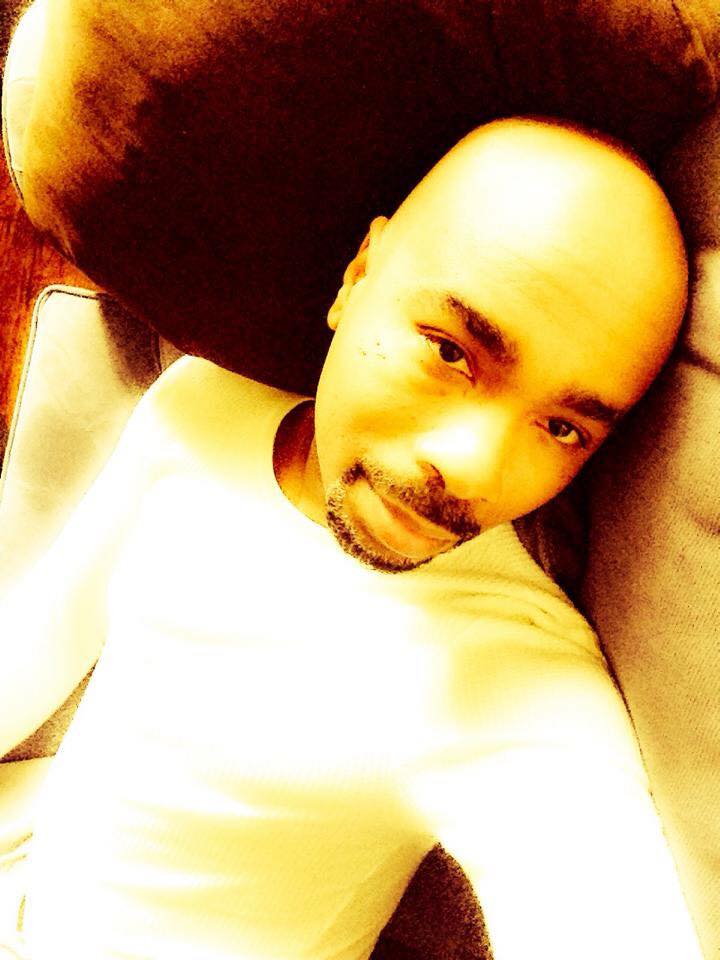 Louis Farmer
Louis Farmer was born on January 19, 1967. He is an openly gay, HIV positive writer, health professional, HIV/AIDS activist, blogger, activist, community builder, social worker, and mentor to youth of color of all sexual orientations and genders. He has worked tirelessly empowering people of color; those affected and infected with the HIV/AIDS virus, ex-offenders, commercial sex workers, and other minorities through mentoring, advocacy, social services and public speaking.
Louis Darnell Farmer was born in Cleveland, Ohio. At the age of eight, he moved with his parents and younger brother Michael to Cleveland Heights, Ohio, which at the time was a predominately white suburb. Within three years, the family welcomed a third son, Artist.
At an early age, Farmer had to deal with racism at school and in certain segments of his neighborhood. However, through the tutelage of his parents, both of whom socialized with followers of Marcus Garvey, Dr. Martin Luther King, Malcolm X, The Southern Christian Leadership Conference, The Black Panthers, and other organizations, Farmer was able to address the frequent racist incidents, and establish meaningful friendships with people of all races.
Farmer graduated from Cleveland Heights High School in 1985, and earned a bachelor's degree in social work from Bowling Green State University. He later attended Case Western Reserve University's Mandel School of Applied Social Science, obtaining his Masters of Science in Social Administration.
As a child, Farmer recognized his attraction to the same gender, but due to a strict Baptist upbringing, he was keenly aware to keep his sexual orientation a secret. As a result, Farmer struggled with depression and low self-esteem, and had a secret 10-year relationship with a neighborhood friend. He also had to endure verbal, emotional, and physical bullying from peers from grade school through high school. Before graduating, Farmer won a fight against one particular bully, and any additional harassment ceased. However, he had yet to publicly identify as gay, although by this time his parents were aware and did not approve.
"When I first started going to gay bars in my teens, there was sense of family between the older generation and the younger ones," Farmer told the Ubuntu Biography Project. "I was able to be mentored by both drag queens and transgender women. They were included as family amongst gay men and women. I also remember men and women socializing at the same clubs because we weren't wanted or allowed in clubs that catered predominately to whites. We had a community within two worlds: Black and LGBT."
In undergraduate school, Farmer faced suspicions about his sexual orientation while acclimating to a rural environment with a small percentage of people of color attending college or residing in the community. He had to struggle attending Black Student Union meetings while listening to many speakers belittle and attack people of African descent who were gay/bisexual/transgender—linking them to the "downfall" of the Black race. Farmer also secretly attended LGBTQ meetings, often being the only person of color. This taught him to discern who, what, and when it came to participating in events or social meetings, and holding firm to personal beliefs and feelings.
Farmer's independent spirit solidified when he had to earn tuition money outside of academic scholarships after his parents divorced during his freshman year. He worked full time at school while attending classes, or if needed, would take time off from school to earn enough money to return the following year. This was taxing and stressful, but Farmer refused to give up.
Farmer grew tired of the gossip among undergrad college peers, as well as the constant underhanded and secret advances of men who refuted same sex relationships publicly but pursued him out of the view of others. Farmer always rebuffed their advances, instead dating men not attending his college. As time progressed, he amassed a select group of friends who were of color and gay.
Farmer was feeling the pressure to officially came out after he was told by two peers pledging a fraternity and sorority that their "big sister" intercepted a letter he had written to his boyfriend and read it to numerous Black Greek members. As a result, while in a heated argument about LGBTQ people of African descent, Farmer came out in the class of a friend who was aware of his sexual orientation and wanted him to stop fearing the disapproval of others. This resulted in major discussions within the African American student population, partially because some of the more vocal homophobes on campus had had same-sex relations with many of Farmer's friends.
Within a year, Farmer organized and produced a one man show about being Black and gay, and included friends from Cleveland who performed as female illusionists. The event was standing room only due to Farmer being attacked on the student radio show, and certain campus leaders ordering students not to attend. The controversy resulted in college professors making it an assignment for students to go to the show. It was so successful that Farmer organized two more events, one comprised of African American lesbians, and the other a panel discussion of same-sex African American male couples. By the time he graduated from Bowling Green State University, Farmer was an out and proud man making no apologies for who and what he is.
Farmer's first post-undergraduate job was being part of a team of men of color in an afterschool program for juvenile delinquents on probation for drug trafficking. Thus began his journey working with adolescents and young adults.
"I thoroughly enjoy mentoring young people regardless of sexual orientation because the definition of family is beyond biological ties," Farmer said. "Family is a group of people who accept all of who and what you are, fostering togetherness, unity, and love. Family also encompasses positive support, and a push to do better but never looking down on others."
While living in New York City in the 1990s, Farmer was infected with HIV—nearly dying when diagnosed. He recalls being treated horribly by hospital staff, some not wanting to touch him. Farmer couldn't walk, lost a considerable amount of weight, had IVs in both arms, and was on oxygen due to bilateral pneumonia. He was told that he would die within a week, but he refused to give up. Farmer's mother prayed over him, and soon his temperature normalized and he regained his ability to walk and feed himself. Farmer made a vow to live life to the fullest, and to continue to help others from that day forward.
Today, Farmer is a social worker, and serves as a group facilitator at various agencies and organizations in the New York City area. He also speaks at colleges and schools in New York City and New Jersey about working with disenfranchised populations, adolescents, and LGBTQ/same-gender-loving individuals, and living with HIV. Farmer offers his services to teachers, colleges, and the court system in regards to counseling or educating others. He facilitates a gay men support group at Hudson Pride Connections in Jersey City, New Jersey.
Farmer is a board member of Depressed Black Gay Men (DBGM), an organization committed to addressing the shortage of mental health services for gay/same-gender-loving men of African descent, and recognizing the psycho-social issues contributing to these men living, experiencing, struggling, and suffering in silence with depression. DBGM offer support groups, referrals for mental health services, and conferences for mental health and health care providers, consumers, and concerned individuals.
In addition to being a featured writer in the book "Cornbread, Fish and Collard Greens: Prayers, Poems and Affirmations for People Living with HIV/AIDS" (edited by Khafre Kujichagulia Abif), Farmer has been profiled in "Essence" and "POZ" magazines, and featured in documentaries including "On the Down Low," and in an HIV prevention movie entitled "Destinies Fulfilled."
In November 2017, Farmer was recognized by the NYN Media 50 Over 50 Awards, which honors individuals 50 years old or older for their outstanding work in New York City's nonprofit sector.
Farmer is engaged to Joseph Butcher, and is an avid collector of books, movies, and documentaries about slavery, traditional African religions, Haiti, same-sex relationships, and nature. He also loves foreign movies, and African and salsa dancing. Farmer's collection of more than two thousand CDs of music and musicians from around the world includes favorite artists such as Aretha Franklin, Etta James, Ko Ko Taylor, Barbra Streisand, Celia Cruz, Angelique Kidjo, Dionne Warwick, La Lupe, Miriam Makeba, Susana Baca, Cesaria Evora, and La India.
Farmer continues to work tirelessly assisting people of color and LGBT/same-gender-loving/queer identified individuals, and hopes to one day write a book about his life to be used as a tool "to be better and not bitter."
We thank Louis Farmer for his advocacy, expertise, and insight, and for his numerous contributions to our community.