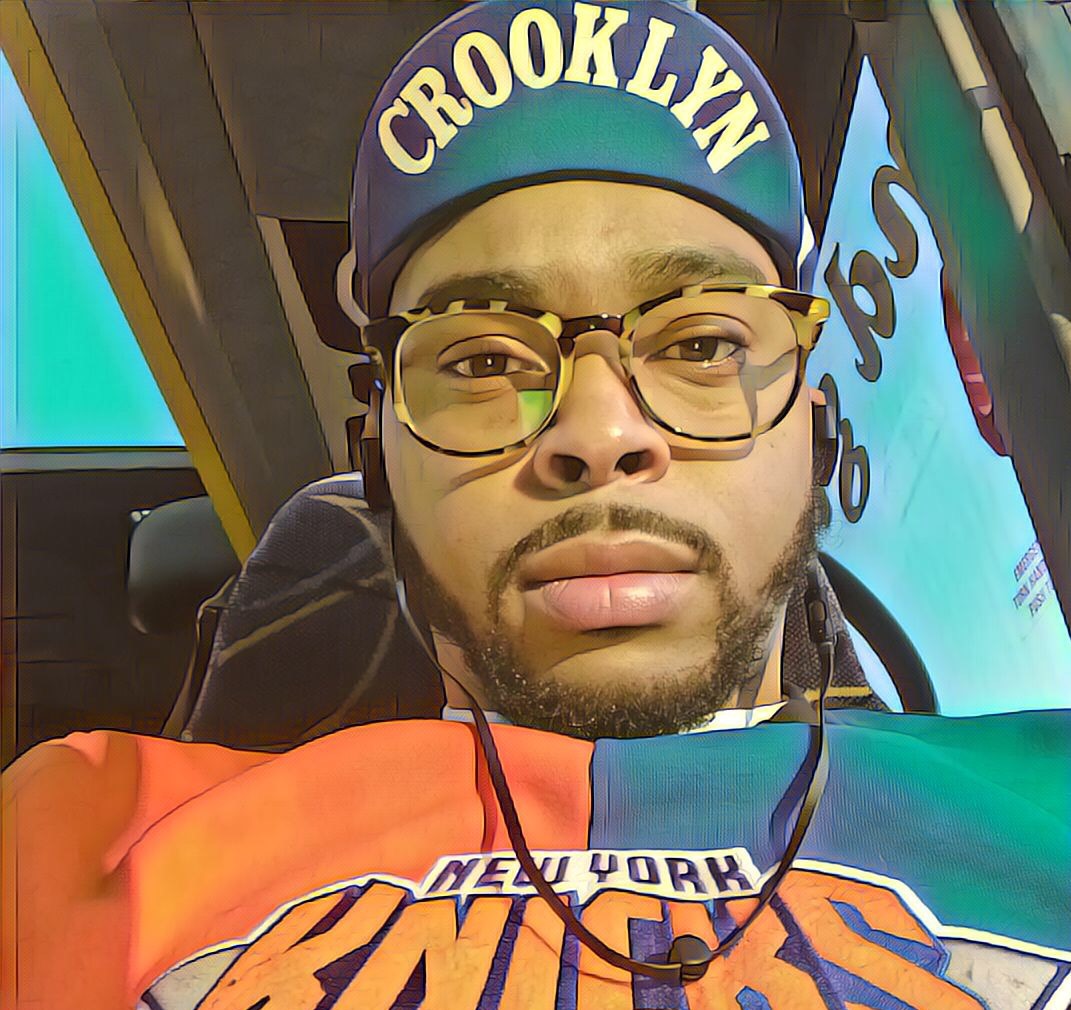 Quincey J. Roberts
Quincey J. Roberts, Sr. was born on January 26, 1982. He is an LGBTQ activist, sexual health and youth advocate, and public relations specialist. Roberts is the co-founder and former youth program coordinator of the Hispanic Black Gay Coalition (HBGC) based in Boston, Massachusetts.
Quincey Jamar Roberts, Sr. was born at Duke Hospital in Durham, North Carolina to Oscar Earl Roberts, who was a staff Sergeant in the United States Army, and Sheril Denise Cooper, the found and former director of Little Troopers Child Development Center in Henderson, North Carolina. He has two sisters, Areshia and Brittany, as well as half-brother, Derrick Roberts. Quincey Roberts attended Southern Vance High School in Henderson, North Carolina, and graduated in 2000.
Following high school, Roberts enrolled at Saint Augustine's University, a Historically Black College and University (HBCU) in Raleigh, North Carolina. While there, he participated in the Student Government Association (SGA), and served as the SGA communications person from 2004 to 2005. Roberts also volunteered as co-editor and creative designer of the "Falcon Forum," the university's student newspaper, from 2003 through 2005. After earning his Bachelor of Arts in mass communications with a concentration in public relations, Roberts enrolled at North Carolina State's Masters in Marketing program; he moved to Boston, Massachusetts before completion.
Growing up, Roberts always had feelings of being different, but could never attach those feelings of difference to an identity. For a long time, he resisted the thought of being gay because his entire perspective of what it meant to be gay was shaped by his church and family. From his church, Roberts received messages that homosexuality was a sin that made you a bad person, and ultimately blocked the blessings that brought a successful and loving life. His family also worked to instill in him that a "real" man should always be with a woman, and be the head of his family. As a result, Roberts spent most of his adolescent years verbally and physically bullying other LGBTQ youth in his family and at his school.
At the time, Roberts' disdain for LGBTQ people was a reflection of his inability to accept his own identity and stand proudly in his truth. It wasn't until he was in a long-term relationship with a woman and discussing creating a family that Roberts realized that he wanted love, commitment, and a family.  However, he wanted all of these things without it being rooted in lies related to his secret attraction to the same sex. It is this ironic past that influences his work with LGBTQ youth and young adults today. He believes that the visibility of Black and Brown LGBTQ people are more important than ever in helping others realize that living their authentic life is possible.
During his time at Saint Augustine's University, Roberts interned as a constituent event fundraiser for Senator John Edwards' office, and helped numerous other politicians raise funds to run progressive campaigns in North Carolina. After graduating, he relocated to Boston to work as political call center director for Integral Resources, Inc., an organization that provides quality telephone fundraising programs for non-profits, Democratic candidates, and progressive political organizations to promote a more equitable and caring society. Under Roberts' direction from 2005 through 2009, the company raised millions of dollars to help win major elections for noteworthy organizations, including Obama for America in 2008, the Democratic National Committee (DNC), the Democratic Congressional Campaign Committee (DNCC), the Democratic Senatorial Campaign Committee (DSCC), EMILY's List, and Democracy for America.
Roberts' commitment to his community also shined through his work with homeless shelters, drug rehabilitation centers, re-entry programs, and the Boys & Girls Club. He has also served as a gay and bisexual health educator for The Male Center/AIDS Action Committee. Roberts used his position at Integral Resources Inc. to ensure work placement for the unemployed. These efforts and more earned him the 2009 Private Industry Council (PIC) Award for Outstanding Service to the City of Boston.
In 2009, Quincey J. Roberts began dating his now-husband, Corey Yarbrough, and the two bonded over their experience trying to navigate the Boston LGBTQ community as two Black gay men looking to find a sense of community, to give back, and to make a difference. Discouraged by feelings of exclusion and isolation by a community dominated by white leaders and unrelatable agendas, the two responded by co-founding the Hispanic Black Gay Coalition (HBGC). Guided by the community it strives to serve, HBGC works to inspire and empower Hispanic, Latino/a and Black LGBTQ individuals to improve their livelihood through activism, education, outreach, and counseling. In 2012, after working in case management for other LGBTQ youth agencies, Roberts was hired as HBGC's youth program coordinator.
At HBGC, Roberts worked to create Gay-Straight Alliances (GSAs) and other student support services in schools with predominately Black and Latino/a student populations. In 2012, his work in creating a successful GSA at the Jeremiah E. Burke High School in Dorchester, MA was featured in "The Advocate" and "Huffington Post." He also led HBGC in executing the organization's leadership development programs, support groups, and annual Youth Empowerment Conference, the largest gathering of LGBTQ youth of color in New England. You can learn more about this innovative program at www.hbgc-boston.org.
Separate from HBGC, Roberts has also worked with Union United Methodist Church and the Justice Resource Institute to establish The Youth Lounge, a drop-in space that offered afterschool programs and activities to LGBTQ youth of color under the age of 21. The lounge was featured in the "Boston Globe" in 2011 for its groundbreaking partnership with a historically Black church, and its innovative approach to serving LGBTQ youth of color in Boston. Roberts' work with Union United Methodist Church also earned him an invitation to join the church's board of trustees in 2013. Upon accepting, he became the church's first openly gay and youngest trustee of the congregation.
In 2015, Roberts joined The City of Boston as the community relations specialist for the Mayor's Office of Veterans' Services.
In his spare time, Roberts enjoys listening to music (his favorites include Whitney Houston, Drake, Kanye West, Donny Hathaway, Erykah Badu, André 3000, Frank Ocean, Jill Scott, Musiq, Jhene Akio, Jazmine Sullivan, Dave East and Fantasia), watching Malcolm X speeches and Spike Lee films, playing basketball, meditating, and hanging out in his favorite city of Brooklyn, New York.
Roberts currently lives in Boston with his husband. The two have started a family, co-parenting a beautiful son, Quincey Jr., with longtime friend Victoria Mills. Roberts has stepped out of the public eye of the LGBTQ community to focus on executing innovative mechanisms to serve all people throughout the city of Boston, and to give his son some siblings.
We thank Quincey J. Roberts for his advocacy and support of our community.