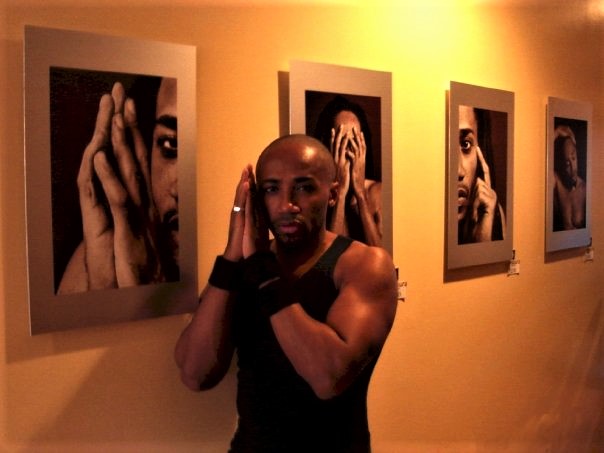 Taylor Siluwé
Taylor Siluwé was born on January 27, 1966 (to June 19, 2011). He was a popular writer, activist, and accomplished author of several novels of erotica and short story collections, including "Dancing With The Devil," "A Taste for Cherries," and "Cheesy Porn and Other Fairytales." Siluwé also wrote short stories and essays, and blogged about LGBTQ news, activism, and gay life at SGL Cafe.
Taylor Siluwé was a native of Jersey City, New Jersey, where he lived most of his adult life. He studied creative writing at New York University, fulfilling what he considered "a burning passion to write."
Known for his darkly erotic and humorous storytelling, Taylor's writing has been featured in numerous publications, including "Details," "Venus," "Literary New York," "Out IN Jersey," "FlavaLIFE," and the e-zine "Velvet Mafia." His short stories appeared in the anthologies "Law of Desire" (Alyson Books) and "Best Gay Erotica 2008" (Cleis Press).
Taylor's writing reached new heights of popularity on his blog, SGL Cafe, which combined a canny combination of the personal and political. Taylor's blog served as a fiery, and often hilarious, platform for the rights of same gender loving men, while also providing insightful and candid asides on his personal life, popular culture, and his struggle with cancer. You can still view his blog, and learn more about his books, at:  http://taylorsiluwe.typepad.com/.
Siluwé was diagnosed with Stage 4 lung cancer in May of 2011. He put up a valiant fight yet tried to keep his commitments. Siluwé appeared just weeks before his passing, to talk about depression among Black gay men, with Reverend Kevin E. Taylor, the New Jersey-based pastor, gay activist, author, and producer. Taylor triumphed over substance use and depression earlier in life, and used those struggles as an opportunity to reach out to younger audiences. He discussed his depression in the Antione Craigwell documentary, "You Are Not Alone."
Taylor Siluwé began photo blogging and writing essays about his battle with lung cancer and the effects of radiation treatment. He also began taking up gardening as therapy. Siluwé optimistically reported "…my organic garden is a symbol of my recovery back to wellness and healthy living for the rest of my life."
On June 19, 2011, Taylor Siluwé lost his battle with lung cancer and died at his home with his devoted partner, Martrel Howard, at his side. A collaborative novel, "Something About Sin," was completed by Howard, and released posthumously in August 2012.
"Taylor was a gifted, searingly honest, sincere writer who wasn't afraid of his own voice," recalled Rev. Taylor. "Taylor was one of the most beautiful human beings I've ever known," added longtime friend Nathan James. "He was gifted, caring, gentle, and bright. His writing will be his legacy."
We remember Taylor Siluwé in appreciation of his gift for words, his friendship, his impassioned advocacy, and his many contributions to our community.