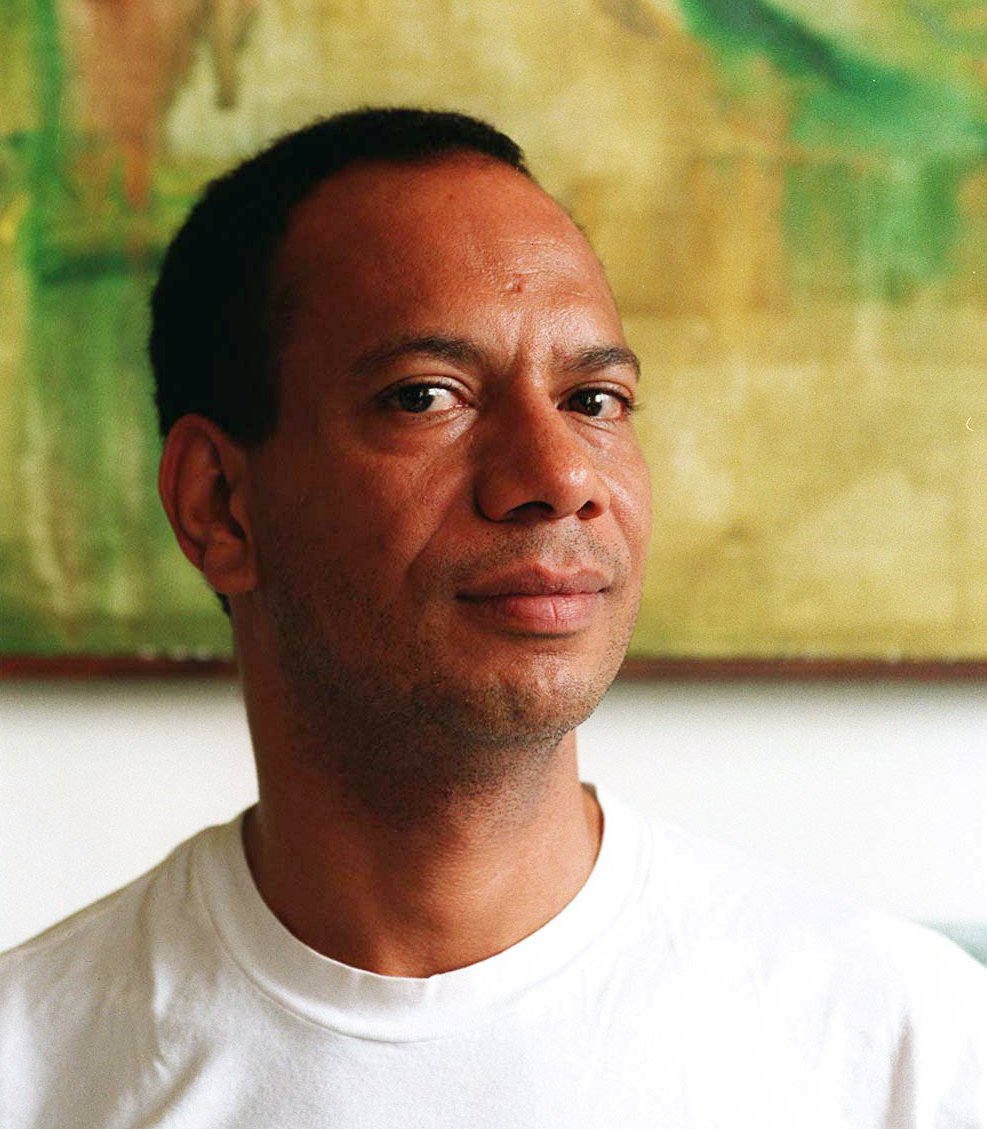 Mario Cooper
Photo: Monica Almeida, The New York Times
Mario Cooper was born on February 8, 1954 (to May 29, 2015). He was an activist, political leader, attorney, and renowned national leader in the fight to end HIV/AIDS, particularly in communities of color.
Mario Magellan Cooper was born in Mobile, Alabama to Algernon Johnson Cooper, Sr. and Gladys Mouton Cooper. One of his brothers, J. Gary Cooper, was former US Ambassador to Jamaica, and another, Algernon J. Cooper, Jr., was the former Mayor of Prichard, Alabama, and the first Black person to defeat a white incumbent in the state. A sister, Peggy Cooper, founded the Duke Ellington School of the Arts in Washington, DC.
According to friends, Cooper realized he was gay as early as ten years old, and had a crush on civil rights pioneer Julian Bond, who stayed at the Cooper home in Alabama in the 1960s. He was sent to a Roman Catholic boarding school in Anaheim, California, before transferring to the Marmion Military Academy near Chicago, and then the Buxton School in Williamstown, Massachusetts, where he came out to his classmates as gay.
After graduating from Vermont's Middlebury College in 1977, Cooper worked in the administration of President Jimmy Carter, and received his law degree from Georgetown University Law Center. During the 1980s and 1990s, he was a critical link between grassroots AIDS advocacy and influential Democratic lawmakers and Black leaders. His message was clear: provide the resources necessary to combat HIV/AIDS and support those on the front lines.
Cooper's political career included stints with Commerce Secretary Ron Brown, and serving as deputy director of the Democratic National Committee. In 1992, he managed the Democratic National Convention in New York City that nominated Bill Clinton. In 1990, Cooper joined the board of Washington's Whitman Walker Clinic, and later served on the board of Gay Men's Health Crisis in New York City. He was the first African American and first openly HIV positive board chair of the AIDS Action Council (now AIDS United). Under his tenure, changes were made to the system of allocating Ryan White funds to better target communities of color, and places where the HIV/AIDS crisis had already taken hold.
Cooper also played a pivotal role in President Clinton allocating $156 million in funding to combat HIV/AIDS. Although the funding was desperately needed, Cooper knew it was only the tip of the iceberg. "It's a shot in the arm," he told a reporter at the time. "It's really only chump change for what is going to be needed for this disease."
In 1996, Cooper helped organize the Leading for Life campaign with the Harvard AIDS Institute (now Harvard AIDS Initiative). It was launched with a landmark gathering of community leaders, academics, and advocates in the Black community.
Years later, as the fight for marriage equality began to take hold, Cooper minced no words in expressing his concern. "As my white gay brothers and lesbian sisters couch their claim of equality in the warm radiance of the Civil Rights Movement, they also seem willing to walk away from AIDS as it extends its grip on other, nonwhite communities. One gay activist I know even had the nerve to announce that names reporting was no longer 'that big of a deal' because 'those' people are used to being manipulated by society."
Cooper wrote about the urgency of an "African American ACT UP" in a 2006 editorial in "The Body."
As an HIV positive man, Cooper's health began to deteriorate and he was forced to leave his activism. Those who knew Cooper say that he never complained about failed treatments and neurological side effects of his illness. According to his family, Cooper eventually became depressed and stopped eating; he died in hospice care in late spring of 2015.
We remember Mario Cooper for his unrelenting HIV/AIDS advocacy, his influence on changemakers in the United States, and for his unwavering support of our community.