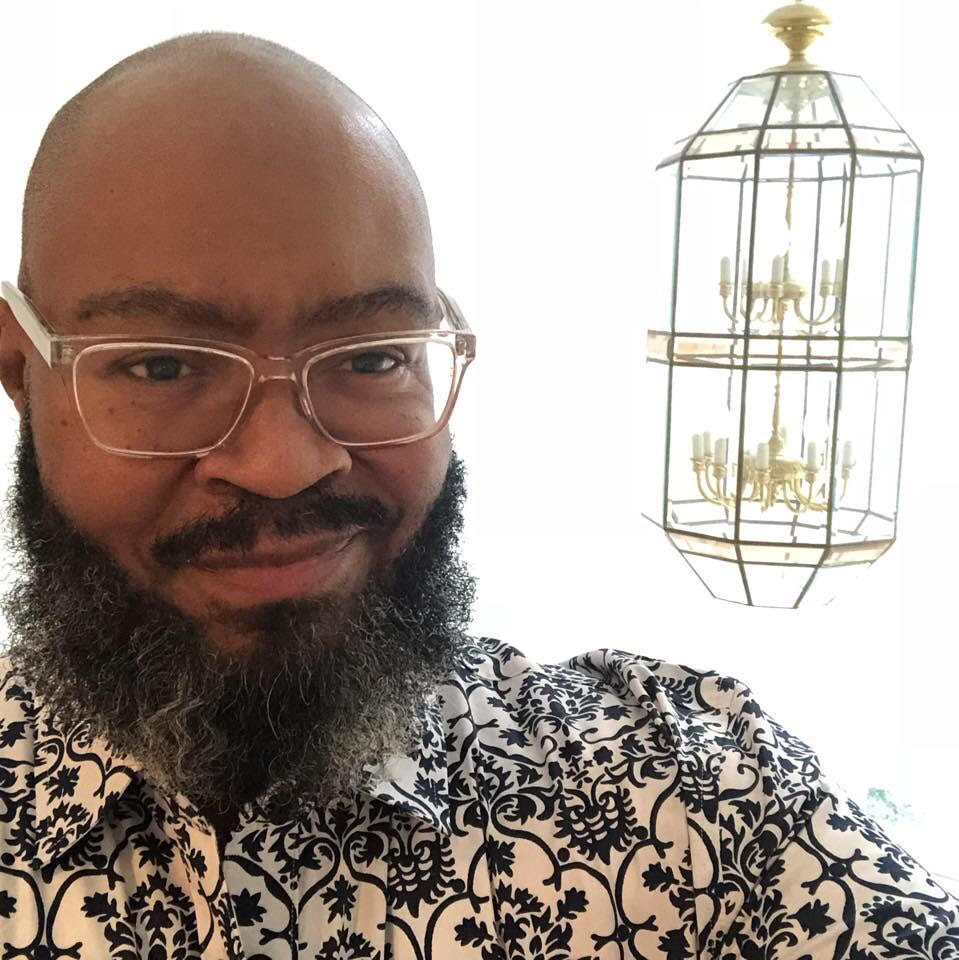 Chas. Brack
Chas. Brack was born on February 5, 1960.  He is an artivist, educator, filmmaker, performer, and LGBTQ and HIV/AIDS activist.
Charles Bennett Brack was born in Chicago, Illinois, the youngest son of David A. Brack, II, who was a unionized decorator, and his mother, Bertha Mae Brack, a homemaker. After his biological parents' passing in the early 1970s, Brack was raised by his stepmother, Mattie Bea Brack. His two brothers, Gert Knox and David Brack, both passed away in 2016, and he has three step-siblings, Victor, Charles "Yapri," and Carol Howell. Brack attended Francis E. Willard Elementary School and The Chicago Public High School for Metropolitan Studies, graduating in 1978. After high school, he studied documentary arts at Antioch College, and earned his Bachelor of Art degree in cultural and interdisciplinary studies, and a communications degree.  A man of many skills and interests, Brack minored in dance, and was an active member of the Antioch Gay Center, and the school's Third World Alliance.
But being bright and gifted had its downside. "School went south for me at the beginning of eighth grade," recalled Brack. "One angry boy was the last straw, and one incident changed the trajectory of my young academic life. One day in class, I refused to share my test answers with a boy named Andre. The next word said to me was the most hated word I knew: sissy." Brack said that he also heard the word sometimes used by his father and brother, at home. "They all used it in the most acerbic manner."
The encounter with Andre marked a defining moment in Brack's educational path. He was suspended from school for his first and only fight, when he was only defending himself. Brack refused to go back to that school, or any other school in his district, knowing that he could never feel safe on those campuses. He adds, "I was unswervingly resolute in my decision."
Brack long remembered the pain and confusion around fighting with his school's bully. Unlike most of the sparring matches with his brother, cousins, and friends, or fights with peers from the block, Andre's aim was to hurt him. Brack learned early that there was a penalty for being both smart and effeminate.
Upon his arrival in New York City, Chas. Brack became involved in the anti-racism organization Men of All Colors Together, NY, as its co-chair, national representative, and Political Action Committee co-chair. He also accepted a position at the New York City Commission on Human Rights in the Lesbian and Gay Discrimination Documentation Project/AIDS Discrimination Unit as an associate video producer. During his tenure, Brack co-founded and performed with Lavender Light Gospel Choir for more than 15 years. As a result of his work with Lavender Light and the Black LGBTQ sacred community, Brack became a charter member, and ordained as a deacon in Unity Fellowship Church, New York.
Brack's professional career continued in his work at Gay Men's Health Crisis as producer of its weekly AIDS information television magazine, "Living With AIDS." He worked at Third World Newsreel, while distributing and touring with his highly acclaimed directorial debut, "Dreams Deferred: The Sakia Gunn Film Project."
The film won the Best Film Award at NewFest after its premiere in 2008. It was screened at New York's iconic Museum of Modern Art (MoMA), and at the Newark Museum as part of the Newark Black Film Festival. It is available through Third World Newsreel.
Brack is currently working as a NYS Certified Peer Specialist at UnitedHealthcare. His role is to support persons living with substance use disorders and/or mental health disorders.
He is the recipient of the 2012 Black Gay Research Group Founder's Spirit and Soul Awards for Outstanding Contributions in Service to the Black Gay Community, and the 2014 Antioch College Alumni Association's Walter Anderson Award for breaking racial barriers.
Brack says the Black and LGBTQ community's intersection "has been my passion and obsession. Most of the work that I have done has been in one or both arenas." He adds, "The hope of anyone who sets out to change the world is to see those like themselves have an easier time of it. I'm pretty honored to have made a small difference in the lives of Black LGBTQ people."
He cites filmmaker Marlon Riggs as someone whose life and work had a profound impact on him, stating, "Marlon Riggs changed my life. I had an ideal of the kind of artist that I wanted to be, but he made that dream attainable. After seeing 'Tongues Untied,' I knew that I could add my voice to the chorus." Brack has been living with HIV since 1996, and says that his advocacy is an important part of his narrative, adding, "I think that it is important that we never forget."
Chas. Brack lives alone in the New York City borough of Brooklyn, where he strolls around his neighborhood, taking pictures of the annual blossoms. He has a Facebook album called Effloresce Brooklyn, which he updates every year, beginning with crocuses in the spring and ending with chrysanthemums in the fall. Brack greets every dog he meets on the street because they are not allowed in his complex. He enjoys creating harm reduction versions of traditional southern cuisine and other dishes from his childhood.
We thank Chas. Brack for his passionate advocacy, and for his unwavering support of our community.