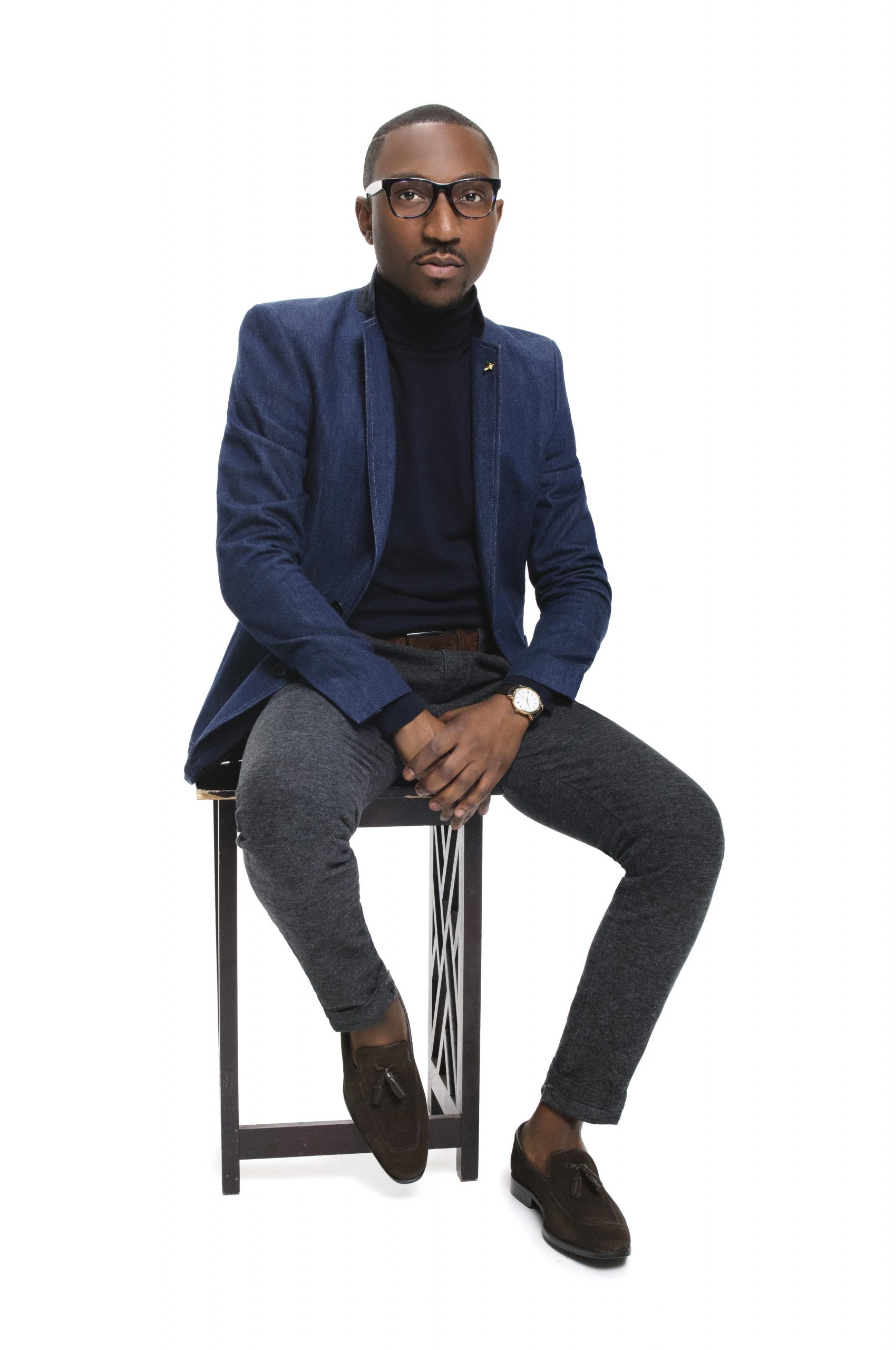 Guy Anthony
Guy Anthony was born on February 12, 1986. He is a self-proclaimed ARTivist, community leader, writer, and empath. Anthony is the founder and president/CEO of the Black, Gifted & Whole Foundation.
Guy Anthony was born in Detroit, Michigan. Encouraged by his mother (Anthony calls her "Mama Bear"), he studied theater, oratory, and dance throughout grade school and at the Detroit High School for Fine Arts. Following graduation, Anthony attended Michigan State University and Bauder College in Atlanta, Georgia, and studied marketing and fashion merchandising.
Growing up as a young man, Anthony experienced life-altering trauma, even as he tried to come to terms with his sexuality. "I didn't have the luxury of coming out, I was forced out of the closet by a family member," Anthony told the Ubuntu Biography Project. "After years of sexual abuse, I was sexually assaulted and infected with HIV at the age of 19. My life has never been the same since. It is because of the depression I felt as child that I am a mentor to Black queer youth today."
For Anthony, nurturing the Black community is paramount in his mission. "It is most important to me because it IS me," said Anthony. "I am a product of my ancestors who fought tirelessly to be seen, heard, and felt. The first time I truly saw myself in a book was in the anthology 'Brother To Brother: New Writing by Black Gay Men.' It was because of that book, and the works of James Baldwin, that I found the voice that helped shape my identity. I teach my mentees to demand the respect they deserve from family, a partner, or career."
For two years, Anthony served as a program manager/coordinator for the Treatment Adherence program at Us Helping Us, a local AIDS service organization serving Black communities in the Washington, DC area. In that role, he worked with newly diagnosed Black gay men to help them come to terms with their status, navigate the complex health care system so they can access care, and develop plans to adhere to their treatment regimen and achieve viral suppression.
Anthony also served on Washington, DC's Ryan White Planning Council, overseeing millions of dollars in HIV funding for the city, and he contributes regularly to AIDS.gov and poz.com. He is currently a brand ambassador to ViiV Healthcare, one of the country's largest pharmaceutical companies. Anthony is also on the board of directors for the ADAP Advocacy Coalition, and works closely with the University of the District of Columbia's HIV/AIDS program, Campaign 9:30.
As part of his HIV/AIDS advocacy, Anthony wrote "Pos(+)itively Beautiful: A Book of Affirmations, Advice & Advocacy," a guide to living with HIV for newly diagnosed Black gay men. "I wanted to tell our stories from a place of vitality and not morbidity," he told the Ubuntu Biography Project. You can view the guide on Anthony's website or purchase it on Amazon.
In 2011, Anthony co-created and hosted a YouTube Series, "MR," named for Marlon Riggs. "A dear friend of mine and I were both living in Atlanta, and decided to create something different for Black gay men. We focused on literature, current events, HIV/AIDS, STIs, mental health, art, and safety." Due to a lack of funding, the series ended after three seasons, but can still be viewed on YouTube.
In 2015, Anthony launched the Black, Gifted & Whole Foundation, a two-fold intermediary organization that provides scholarships to Black gay men attending Historically Black Colleges & Universities (HBCU). The organization also partners with Gay-Straight Alliances at high schools and HBCUs to help LGBTQ young men of color ease the transition from high school to college. That same year, Anthony was included in the National Black Justice Coalition's 100 Black LGBTQ/SGL Emerging Leaders to Watch.
Anthony makes his home in Brooklyn, New York, and describes himself as "probably the oldest 32-year-old I've ever met." On any given Friday, you can find him at a piano bar in the Village, taking in live jazz. He frequents Broadway and Off-Broadway shows, and enjoys "wandering aimlessly" around New York City.
According to Anthony, whenever he is "in a funk or lost in my thoughts of confusion," he breathes and repeats: "Do your own thing, on your own terms, and get what YOU came here for." He adds, "It is incredibly liberating to be able to turn tragedy into triumph, and be lauded for it. I do 100 percent of the work that I want to do, and when there is something I want to do more, I simply create it."
We thank Guy Anthony for his fearless advocacy and unwavering support of our community.