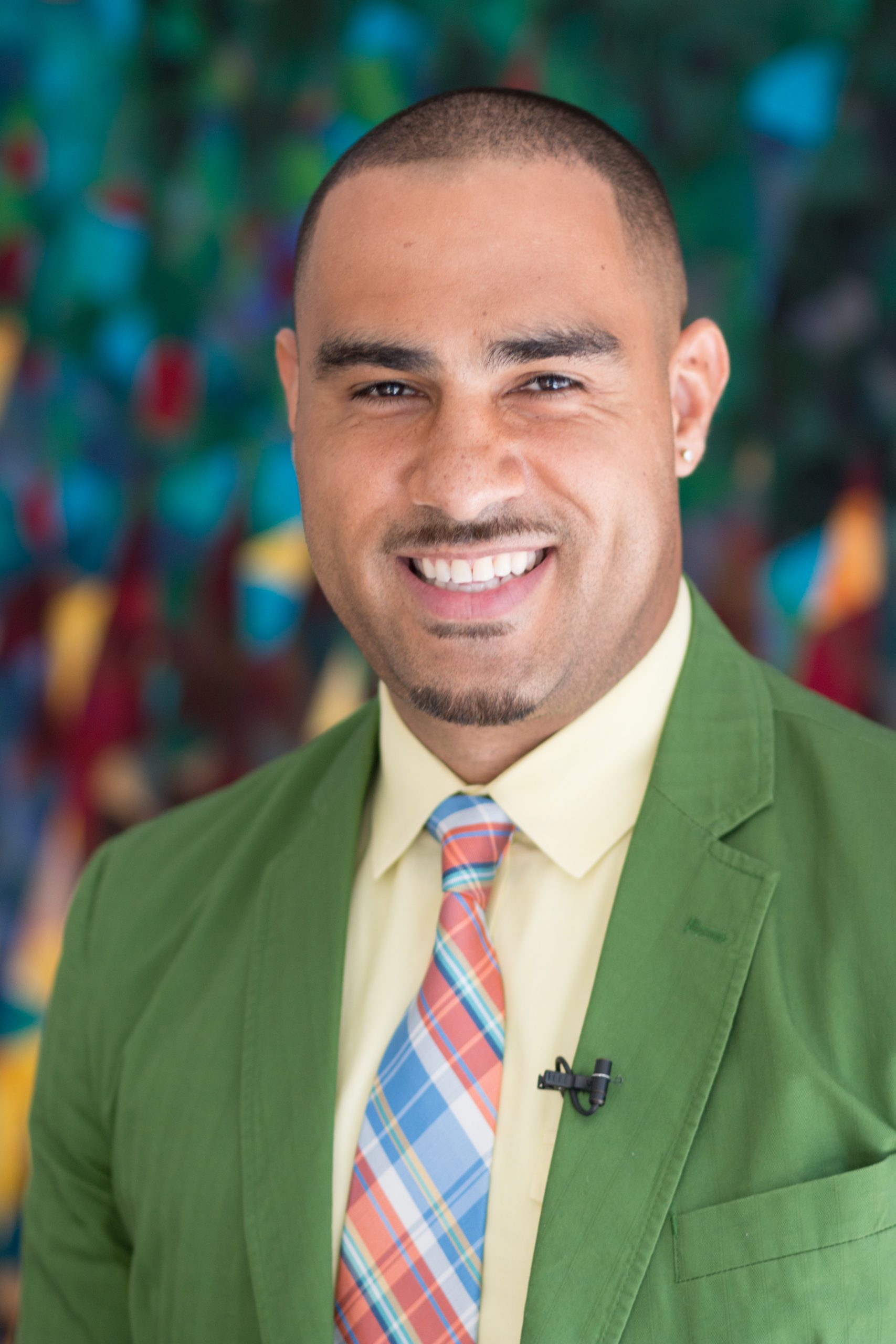 Dr. David J. Malebranche
David J. Malebranche, MD, MPH was born on February 20, 1969. He is a highly respected author, Black/LGBTQ advocate, and HIV/AIDS behavioral researcher, exploring the social and structural factors influencing the sexual health of Black men in the United States.
David J. Malebranche is the son of Roger Malebranche, originally of Anse-à-Veau, Haiti, and Donna Malebranche, who hails from upstate New York. David Malebranche was born in Schenectady, New York, and graduated from Notre Dame-Bishop Gibbons High School in 1986 before pursuing a Bachelor of Arts degree in English at Princeton University. Dr. Malebranche completed half of his medical school training at Michigan State University's College of Human Medicine in East Lansing, and transferred to Emory University School of Medicine in Atlanta, Georgia, where he received his medical degree in 1996.
Dr. Malebranche has additional training in internal medicine from New York Presbyterian Hospital (1996-1999), and completed a preventive medicine residency at the New York City Department of Health from 1999 through 2001, during which time he earned a Master in Public Health/Sociomedical Sciences from Columbia University Mailman School of Public Health.
Dr. David J. Malebranche is a recognized leader in behavioral health and HIV/AIDS prevention within communities of color, and specifically in addressing health concerns among Black gay men. Since 2001, he has been providing clinical care to HIV+ patients, and is also an experienced qualitative HIV behavioral prevention researcher, widely viewed as the preeminent authority on the subject of HIV/AIDS and health disparities in the Black community.
Dr. Malebranche's work has been featured in medical and public health journals such as "The Annals of Internal Medicine," "The American Journal of Public Health," "The Journal of General Internal Medicine," the "Journal of the American Medical Association" (JAMA), "Health Affairs," "Men and Masculinities," "The Archives of Sexual Behavior and Culture," and "Health & Sexuality." He is known as a dynamic speaker, and has appeared in documentaries on Headline News, CNN, ABC News Primetime, TV One, and Black Entertainment Television (BET) for his expertise on HIV in the Black community.
Dr. Malebranche also served as a member of the President's Advisory Council on HIV/AIDS (PACHA) from 2006 through 2008, and was the HIV/AIDS online community expert on WebMD from 2010 to 2012. He was a contributor to "Family Affair: What It Means To Be African American Today," an anthology edited by Gil Robertson IV. Dr. Malebranche also contributed to the anthology "For Colored Boys Who Have Considered Suicide When the Rainbow is Still Not Enough: Coming of Age, Coming Out, and Coming Home."
For his work and service to the community, Dr. Malebranche has been honored with many awards and accolades, including the American Journal of Public Health Paper of the Year Award, the Emory University School of Medicine Alpha Omega Alpha Honor Medical Society Award, the Humanitarian Award from Someone Cares, Inc., the Founder's Choice Award from My Brothaz H.O.M.E., Inc., and the Excellence in Abstract Submission Among All Presenters Award from the American Public Health Association National Conference.
Other honors include the National AIDS Education Service to Minorities (NAESM) Gerald Ludd Experience Award, the Gay Men of African Descent Charles Angel Community Outreach Award, the Clik Magazine Politics Award for Dedication and Enhancement of Same Gender Loving Communities of Color, the In the Meantime Men's Group Wellness for Life Service Award, and the Annette Bernard Outpatient Teaching Award. "MUSED" magazine recognized Dr. Malebranche with its first annual Game Changers Award.
In May of 2015, Dr. Malebranche published a remarkably touching memoir, "Standing on His Shoulders: What I Learned about Race, Life, and High Expectations from My Haitian Superman Father." The book received praise from both readers and reviewers for its humor and loving insight, as it celebrates and chronicles the lessons Malebranche learned from his father, a Haitian physician who immigrated to the United States in the 1960s.
Dr. Malebranche was employed as faculty at Emory University's Department of General Medicine from 2001-2012, and was promoted to associate professor before leaving to work as a primary care physician at the University of Pennsylvania's Student Health Center in Philadelphia, Pennsylvania (2012-2015). He has also worked with WellStar Health Services, and as the infirmary physician at the Cobb County Adult Detention Center in Marietta, Georgia.
Dr. Malebranche lives in Atlanta, Georgia, and is an associate professor and physician at the Morehouse School of Medicine. In his personal time, he is an avid bicycle rider, having participated in Boston to New York AIDS bike rides, and also enjoys international travel, down time with close friends, visiting family, and horror movies. David was a former radio and club DJ while in Princeton and East Lansing, and has an extensive collection of classic R&B, house, and hip-hop vinyl records.
We thank Dr. David J. Malebranche for his lifelong commitment to medical care and saving lives, for his groundbreaking research and advocacy to address the health needs of Black, gay men, for his scholarly activism on behalf of people impacted by HIV/AIDS, and his exemplary contributions to our community.