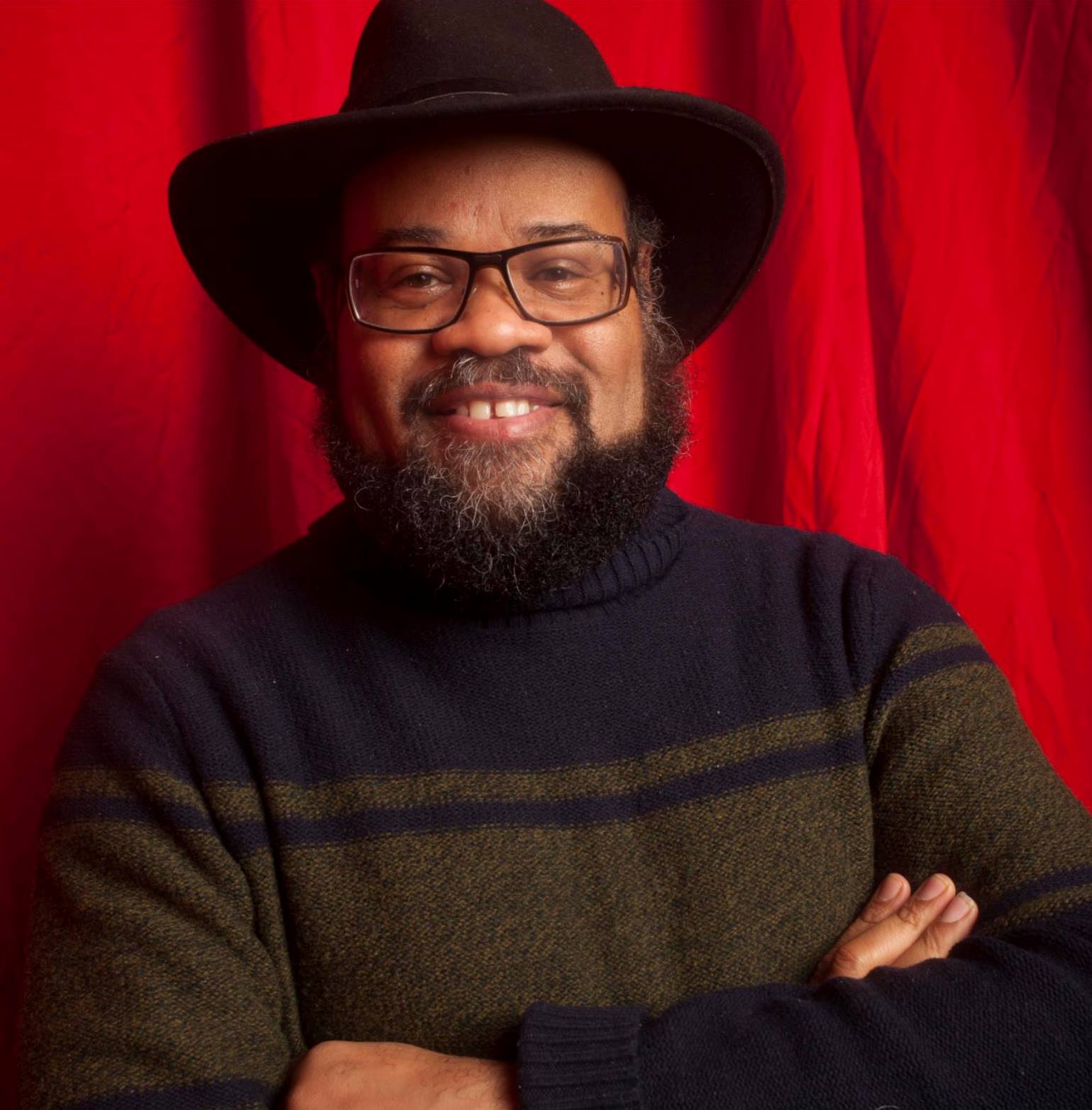 Bryan E. Glover
Bryan E. Glover was born on February 26, 1968. He is a leadership and life coach, spiritual activist, award-winning arts producer, writer, and filmmaker.
Bryan E. Glover was born in New Orleans, Louisiana, the only child of Emanuel Glover, who was a postal worker and Korean War veteran, and Iris Davis Glover, a former legal secretary and current independent businesswoman. When he was six, his family moved to Los Angeles, where he later attended Daniel Murphy Catholic High School, graduating in 1986. Following high school, he enrolled at the University of Chicago, and obtained both his bachelor's degree in philosophy and a Master of Arts degree in general studies in the humanities.
Glover's early childhood relocation to Los Angeles following a year in Denver, and frequent summer stays in his hometown of New Orleans, sparked his love for travel and exploration of new locales. He subsequently called Chicago and Washington, DC home before landing in New York City. Such national exposure, combined with travels to Europe, Iceland, the Caribbean, Central America, and West Africa heavily influenced his cosmopolitan perspective on life, appreciation of diversity, and passion for supporting his fellow human beings to see broader possibilities for their lives.
Though aware of his sexuality since the fifth grade, it wasn't until Glover reached college that he began to explore the meaning of his sexuality in a public and political way. Through a variety of campus activities and organizations, he learned about the cultural and political significance of race, class, gender, and sexuality, and its impact on his own identity as a Black gay man. Glover's thinking was heavily influenced by the works of Essex Hemphill, Audre Lorde, and the writings found in the seminal collections "In the Life: A Black Gay Anthology" (edited by Joseph Beam) and "This Bridge Called My Back: Writings by Radical Women of Color" (edited by Cherríe Moraga and Gloria Anzaldúa).
Glover's interest in film also grew while in college, where he worked as assistant operations manager at the University's Film Studies Center, spearheading one of its first African American film festivals. He later studied feminist film theory as a part of his master's program. But it was while attending a premiere screening of Marlon Riggs' groundbreaking film, "Tongues Untied," that catapulted Glover on the path to working on behalf of community voices.
"When the lights went dark in the auditorium, and I heard Black men rhythmically chanting the words 'Brother to Brother, Brother to Brother,' I had an experience I'd never had at the movies before. It was the first time someone like me was speaking directly to me in that context. I was alone in that huge audience, yet I felt I was the only one that mattered. I was about 20, and it was incredibly empowering," recalled Glover."
That experience helped Glover realize the importance of people seeing themselves and hearing their own voices reflected back at them. Thus, after college, he moved to Washington, DC, which at that time was a mecca for Black gay culture, and soon became involved in community work and organizations, including participation in and support of Black LGBTQ arts and cultural entities.
Glover's time in the District of Columbia included an internship at the National Endowment of the Arts, and five years as coordinator of the DC AIDS Information Line at the Whitman-Walker Clinic. His achievements include helping to develop and deliver the Clinic's HIV/AIDS in the Workplace program, and he co-led organizing efforts for the Women's HIV Prevention and Education Initiative. In his more than two years as director of operations at US Helping Us, People Into Living, Inc., the nation's oldest HIV/AIDS service organization for Black gay and bisexual men, Glover helped develop and manage its HIV prevention programs, and grow  organizational capacity.
Over the years, Glover has served on the boards of several community-based organizations, including the Gay and Lesbian Education Fund, the Washington Peace Center, and Adodi National. He also co-founded the Black Feminist Discussion Group, which met in Washington, DC in the mid-90s, as well as helping to found the local Adodi DC chapter.
After moving to New York City in 2006, Glover began focusing on developing his skills as an independent arts producer, especially interested in enhancing and promoting the careers and voices of LGBTQ artists of color, as well as using his skills and management experience to strengthen local arts non-profits. Though his production work spans the disciplines of film, music (with artists Nhojj and Daniel Marcellus Givens), and performance art (with artist Monstah Black), the majority of his work in NYC has focused on theater, including Kevin R. Free's "A Raisin in the Salad: Black Plays for White People" in the 2010 New York International Fringe Festival, and the Obie Award-winning annual theater event "48 Hours in Harlem" as part of the producers collaborative Harlem9.
Glover also served as a founding board member of Freedom Train Productions, the groundbreaking Black LGBTQ theater company based in Brooklyn, and two years as administrative director at The National Jazz Museum in Harlem. While working as communications officer at Funders for LGBTQ Issues on a project to raise the visibility of LGBTQ men and boys of color in philanthropy, Glover had the opportunity to return to one of his early loves and explore his skills as a producer and director of film, resulting in the creation of five short video profiles of men from different parts of the country (www.vimeo.com/bryanjazz).
Glover's path eventually led him to realize his true calling as a life and leadership coach (www.bryaneglover.com). While working for many years in community-based organizations, advocating on behalf of social justice causes and working as an independent arts producer, he was also actively pursuing his own personal spiritual growth. That journey involved experiences as varied as human potential trainings, his involvement with the spiritual brotherhood of Adodi, travel to West Africa to study indigenous spiritual practices, and reading works such as "Of Water and the Spirit" (by Malidoma Patrice Somé), "Conscious Evolution" (by Barbara Marx Hubbard) and "Conversations with God" (by Neale Donald Walsch). This mix of experiences and thought combined to shape his own understanding, philosophy, and beliefs, and how he began to view and interact with his communities of involvement. He realized a theme began to emerge.
"I believe everyone has gifts to share, and I find great joy in supporting the dreams, visions and aspirations of others; to constantly hold the space for the possible and support them in saying YES to life," said Glover.
As a life coach, Glover works with people by offering them support to live passionately and joyously, manifesting the lives they desire. As a leadership coach, he relies on personal experience and understanding to support clients in increasing their effectiveness and results in working with groups and organizations, through navigating pathways to clarity, transparency, and joy.  His breadth of experience and community engagement offers a unique perspective on the challenges of organizational leadership and workplace dynamics.
Glover is currently grants director at Bronx Arts, and continues to produce art and artists. He was named one of twelve Fellows in the 2015-2017 inaugural cohort of the Field Leadership Fund an initiative to impact diversity and equity in the arts sector. Productions include the 2016 season of "48Hours in…Harlem," and a production of Derek Lee McPhatter's queer Black sci-fi musical fantasia, "Bring the Beat Back." Glover has also served with Urban+Out, an organization that supports community involvement, cultural and civic engagement,  professional development, and wellness in LGBTQ communities of color.
Glover lives in Harlem, and enjoys traveling and savoring culinary delights, and is a passionate appreciator of music, especially jazz. "I've been influenced by the music I've heard as much as by the speeches and texts I've read," he said. There are too many to list, but he especially enjoys the work of John Coltrane, Alice Coltrane, and Pat Metheny. Glover's favorite author is speculative fiction writer Octavia E. Butler. "She's definitely been a part of my spiritual journey. Everything she wrote is amazing!"
We thank Bryan E. Glover for his leadership, advocacy, contributions to the arts, and his support of our community.