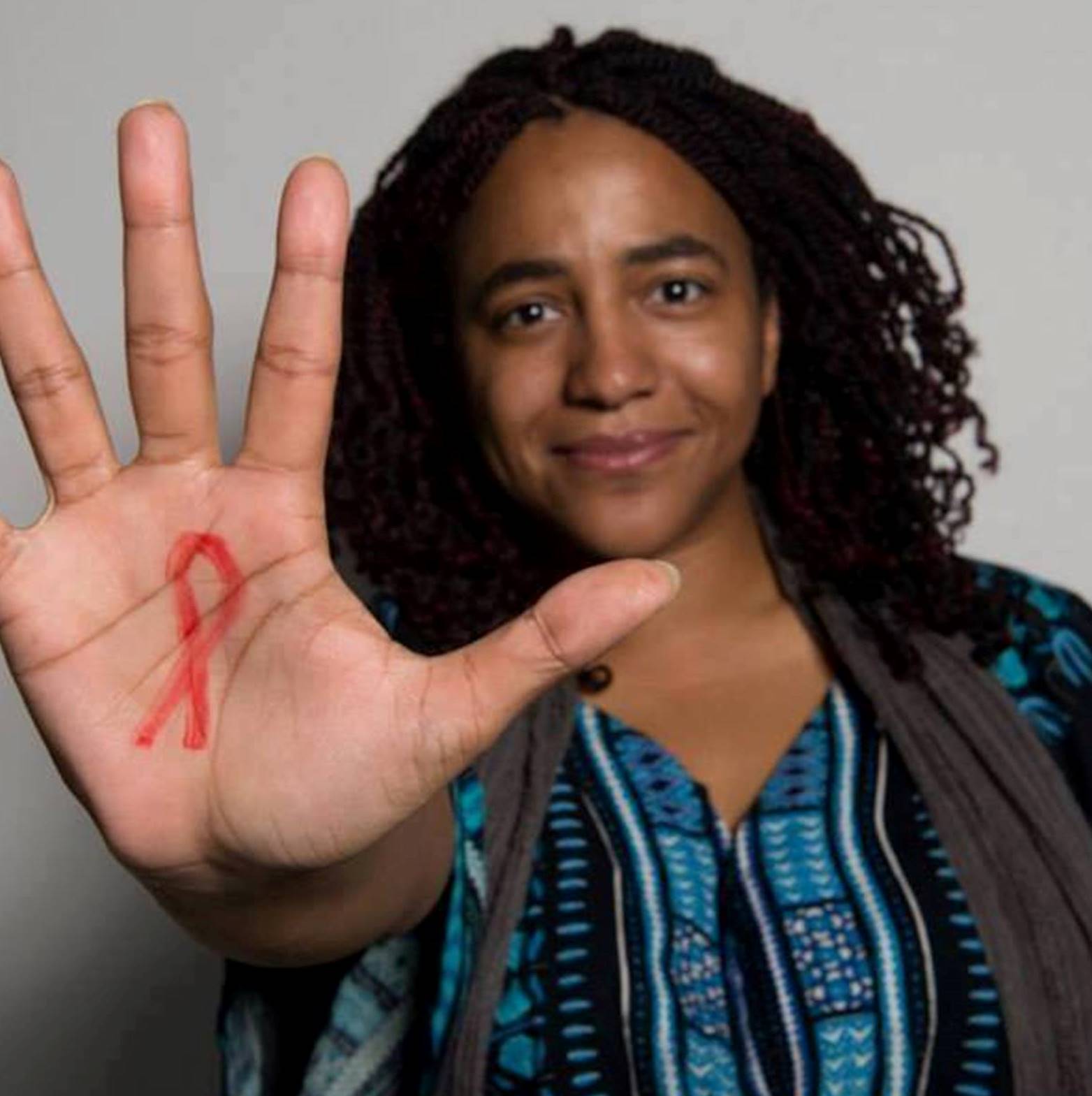 Claudia Alick
Claudia Alick was born on February 29. She is a poet, performer, producer, and intersectional inclusion expert.
Claudia Alick was born in Memphis, Tennessee, to Claude Alick, a writer, and Eleanor Williams. Her brothers and sisters are Anzie Gilmore, Julian Rice, Maia Mills-Lowe, Jesse Alick, and Makenna Alick. Alick attended Hellgate High School in Missoula, Montana, where she founded its first Black Student Union, worked with the developmentally disabled, and founded The Starving Artists Theater Company before graduating in 1994.
"Growing up in Missoula, Montana was a highly closeted experience," Alick told the Ubuntu Biography Project. "There were issues of violence attached to racism, and frankly, I feared for my safety if I came out. While in high school, I joined an LGTBQ support group at the University of Montana. I came out to my family right before I left for college. My immediate family was loving, accepting and not very surprised."
Following high school, Alick enrolled at George Washington University with a Presidential Arts Scholarship which enabled her to obtain her bachelor's degree. She was the only undergraduate student to manage The Creative and Performing Arts Community in her senior year. Alick honed her playwriting from fellow playwrights in developmental programs at Wooly Mammoth Theater and Arena Stage. She spent years learning poetry by attending slams at poetry venues such as Nuyorican Poets Cafe. After moving to New York, she worked with the American Foundation for the Blind producing audiobooks. Alick then earned her master's degree in performance studies from New York University, where she was honored for her academic excellence.
Alick was the founding artistic director of Smokin' Word Productions in New York from 2002 through 2007, a hip-hop theater with many queer company members. At Smokin' Word she wrote, directed, and produced, as well as taught professional development workshops with corporations, and writing workshop for adults and youth. Alick was featured on HBO's "Def Poetry Jam" in 2006, served as host of "Out at the Center" for several episodes, and an alumni member of the experimental theater ensemble New York Neofuturist, where she performed in 2006-2007.
Alick served for a decade as community producer at the Oregon Shakespeare Festival (OSF), where she produced more than 100 programs yearly. Her programs included "The Green Show," Juneteenth Celebration, as well as producing/directing audio plays, such as the Grammy-nominated "Hamlet." She is a founding member of Southern Oregon Pride, and directed its yearly bandshell celebration for three years.
Alick also served as chair of DIPC, the diversity and inclusion planning council at The Oregon Shakespeare Festival for three years, working with the local school district and the city in expanding cultural competency and practices of inclusion. Under her leadership The Daedalus Project at OSF, an annual fundraiser that raises money for organizations dedicated to fighting the spread of HIV/AIDS and those effected by the disease, raised around one million dollars.
Alick's national project, "The Every 28 Hours Plays," a #BlackLivesMatter-inspired anthology has grown, and she currently is producing it independently with her transmedia company Calling Up.
"I love inspiring people to create positive change. There is only so much I can do but together we can make change happen that helps communities to be better places to live. It's selfish altruism. It's facilitating others to create awesomeness," added Alick.
Alick travels the country performing poetry, facilitating change, and offering public speaking at events like Misfit Con, a conference dedicated to "living life with intention and to do work that truly matters." She is a New York Neo-Futurist alum, published playwright, recipient of the NYC Fresh Fruit directing award, a TedXFargo speaker, and recipient of the Lilla Jewel Award for Women Artists.
Since becoming physically disabled in 2009, Alick has remained active. She has traveled to scout artists in Spain, Canada, Taiwan, Korea, and China. Alick joined international thought leaders on disability in the arts at the Kennedy Center, and has spoken on panels with the National Endowment for the Arts. She presents artists with disabilities, artists of color, and artists that expand our connection to our collective humanity. Alick's one-person show based on her journey toward diagnosis, "Fill in the Blank," has been called "inspirational." Alick's activism has supported inclusion and building bridges to understanding and access. She says, "I am proud to produce performance that reflects the diversity of the United States."
Embracing her own truth has made Alick's words and her performances compelling and imminently relatable to so many, and reflects the love and understanding she receives back on to others in the community. Her passion is evident when she declares, "If we are proud and loud and shine bright, we'll provide light for young folks who are located in places where their identity makes them a target of violence and oppression. We must always be our best, and we must, in all ways, be visible."
Alick says that she is inspired by greatness in others, and finds nourishment in joy. "I am passionate about the fight for an equitable and inclusive world where we can all thrive. It's my pleasure to make that work entertaining and fun."
We thank Claudia Alick for her contributions to the arts, and for her support of our community.