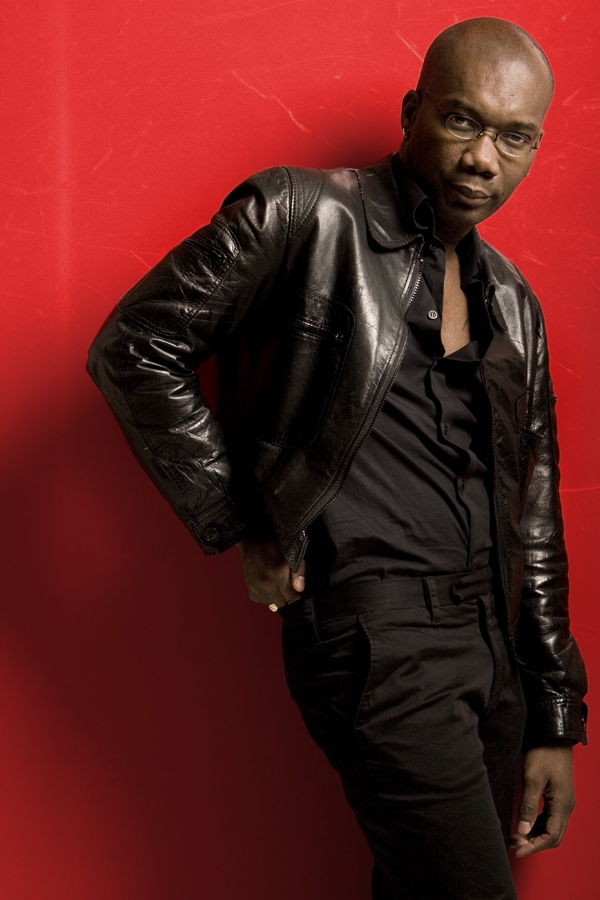 Clark Bertram Accord
Clark Accord was born on March 6, 1961 (to May 11, 2011). He was an accomplished Surinamese-Dutch author and makeup artist.
Clark Bertram Accord was born in the capital city of Paramaribo, Suriname. He moved to the Netherlands when he was 17 years old, and completed high school there. Accord went on to train and find work as a nurse at the AMC Hospital in Amsterdam. He went back to school to follow a new career as a beautician and makeup artist in Amsterdam, and left to join his boyfriend at the time, in Vienna, where he remained for six years. As a high-profile make-up artist, Accord also found successful work in Zurich and Vancouver, as well as stints in fashion centers such as Milan, New York, London, and Paris.
It was, however, writing that was in Accord's blood. Accord said he began writing because he couldn't find the kind of books he himself liked to read. While he lived much of his life in Amsterdam, the locations in much of his work always contained the tropical flavor of the Caribbean. For his debut novel, "De koningin van Paramaribo" (The Queen of Paramaribo), Accord decided to research a legendary figure in Surinam's 20th century history, Wilhemina Angelica Adriana Merian Rijburg (1902-1981). Better known as Maxi Linder, Rijburg became known as the country's most famous prostitute. Approaching the story like a journalist, Accord interviewed Maxi Linder's friends and associates to discover the truth behind the gossip and myths surrounding the notoriously glamorous woman. "In Maxi Linder we find good and evil," said Accord, "and that is the story I wanted to write."
The fictional biography became a bestseller with more than 120,000 copies sold. It was translated into several languages, and released in Germany, Spain, Latin America, and Finland. Published in 1999, the work received rave reviews for a first novel at the Winternachten festival (an international literature and entertainment gathering held every January in The Hague). In 2001, a musical was made of "The Queen of Paramaribo," and at the time of Accord's passing, a movie version was planned.
Accord's second novel, "Tussen Apoera en Oreala" (Between Apoera and Oreala), appeared in 2005, and is a love story set in the rainforests of Suriname. His third novel, "Bingo!" came out in 2007, and is a story about a compulsive Surinamese gambler. Besides writing popular books, Accord also wrote articles for magazines and newspapers, including "Elsevier," "M," "Elle" and "Marie Claire."
Accord's "The Creation" was translated by Michael O'Loughlin for Radio Books. This touching day-in-the life story is comprised of fragments which are in turn realistic, poetic, or nostalgic. In the story, a homeless man in an Amsterdam park daydreams of a long-lost past in Paramaribo, and is confronted by an unusual project by a group of young artists. Accord's work is included in the acclaimed anthology "Turning Tides: Modern Dutch & Flemish Verse in English Versions by Irish Poets."
Clark Accord was also a columnist for the Dutch newspaper "Het Parool." In his columns, he wrote about social issues, politics, and about the Netherlands Black community. And together with Anousha Nzume, Accord presented the talk show "Let's Talk Black!" where he discussed issues important to the Black European diaspora.
In early December of 2010, Accord helped to launch the Working Group on Caribbean Literature, an organization to provide support, marketing tools, and a committed readership to writers in Europe of Caribbean descent. At that time, he also released "Una casa particular," the last book launch in which he would participate.
Friends described Accord as "successful, friendly, cultured, worldly, and a Prince of the Dutch Gay community." And yet, LGBTI culture and subjects rarely showed up in his written work, an irony that did not escape the curiosity of those who knew him best. While he was proudly supportive of the Dutch LGBTI community, he focused his writing on characters and places in his beloved Suriname, and in supporting and mentoring other Caribbean writers.
In 2007, Accord received the Bronze Bull for Art and Culture of the Surinamese community in the Netherlands. On May 7, 2011, shortly before his death, Accord was named the Surinamese ambassador to the Netherlands on behalf of the President of Suriname, and was awarded the Honorary Order of the Yellow Star for his services to the state and the people of Suriname.
Accord died at Our Lady Hospital in Amsterdam a few days later at the age of 50, after losing a long fight against stomach cancer. His final Facebook post indicated that he needed to get some rest, and he hoped his friends would understand.
Friends began The Clark Accord Foundation (CAF) in 2008 to organize workshops, creative writing, presentations in schools, literary tours for students, and to ensure the continued vibrancy of the Clark Accord Sori Talenti writing competition for young people. The Foundation also provides specific support for Surinamese writers in the Netherlands.
On October 28, 2011, the novel "Plantation d'Amour," published by Nijgh & Van Ditmar, was launched posthumously at the Public Library Amsterdam. The book examines the period of Dutch-Surinamese slavery.
We remember Clark Accord in appreciation for his brilliant literary contributions and his advocacy for our community.