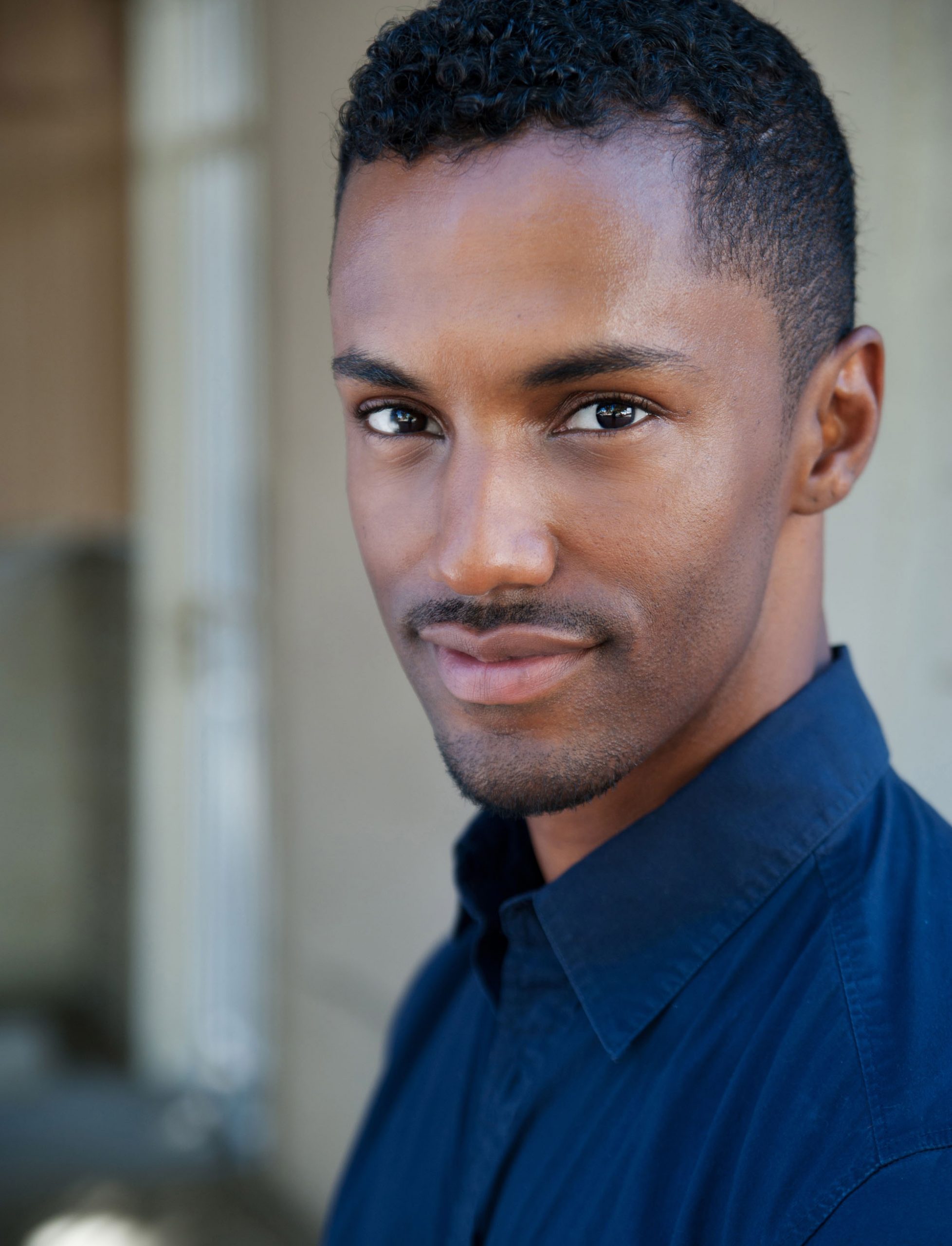 Darryl Stephens
Darryl Stephens was born on March 7, 1974. He is an actor, model, author, musician, and producer who is best known for playing Noah Nicholson on the landmark television dramedy "Noah's Arc."
Darryl Joseph Stephens was born in Pasadena, California, and grew up in the Altadena and Pasadena areas of Los Angeles, California. He attended the University of California at Berkeley, where he studied sociology and ethnic studies along with drama and dance, before earning his bachelor's degree in American culture studies. Stephens for four years in San Francisco with the cult theater troupe Sassymouth before returning to Los Angeles to pursue a film and television career. He also worked with the Berkeley Black Theater Workshop.
After returning to Los Angeles, Stephens found roles on MTV's sexy late-night serial "Undressed," the short-lived series "That's Life," and VH1's "Red Eye." During the same period, his strikingly good looks were earning him roles in commercials for products such as Dockers, and performing in small theater venues and scene study classes.
Stephen's breakout role came in 2004, when independent filmmaker Patrik-Ian Polk cast him as the lead character for the new series "Noah's Arc." The trailblazing series featuring Black and Latino gay men focused on many socially relevant issues, including same-sex dating, marriage, and parenthood; HIV and AIDS awareness; infidelity; promiscuity; homophobia; and gay bashing. The original intent was to release the show direct-to-DVD after it had received rave reviews at various film festivals. However, in the fall of 2005, LOGO picked up the show, which debuted on October 19, 2005.
In August of 2006, the second season of "Noah's Arc" was televised. Upon the end of the series, it was announced that there would be a feature film version, "Noah's Arc: Jumping the Broom," which would pick up the story after the show's second season finale.
By the end of 2006, Stephens had completed roles in the comedy "Another Gay Movie" and the drama "Boy Culture." His additional film credits include "Something Like a Butterfly," "V Day," "Pee-wee's Big Holiday," "The Skinny," "Beyond the Lights," and "Hot Guys with Guns."
In 2010, he guest starred in an episode of "Private Practice," playing a pre-op transgender character. Other television roles have included "Ugly Betty," "Desperate Housewives," "2 Broke Girls," "DTLA," "Two and a Half Men," and "Fridays."
Darryl Stephens' foray into writing produced his first novel "Shortcomings", which inspired his music EP, "SugarTank." He also released the single "Envious Moon" on iTunes in 2010.
In 2011, Darryl Stephens was an Ovation Award nominee as a Featured Actor in a Play for the role of Victoria in the Bootleg Theatre production of "The Interlopers."
Although Stephens is reluctant to discuss his personal life, he is openly gay, and his roles address issues of classism and sexuality. He has been involved in advocating for programs that serve the needs of LGBTQ youth, and spoken out about homophobia in the Black community. "Gay Black men who go into the church preaching about how homosexuality is sin, lying about how they've been 'cured of their sin' by loving Jesus Christ and then vilifying all the men and women who are honoring their truth and living their lives with integrity and dignity—it's absolutely sickening to me."
Stephens makes his home in Los Angeles, where he enjoys entertaining friends, reading, and watching classic movies.
We thank Darryl Stephens for his leadership and success as one of Hollywood's leading Black same gender loving actors.