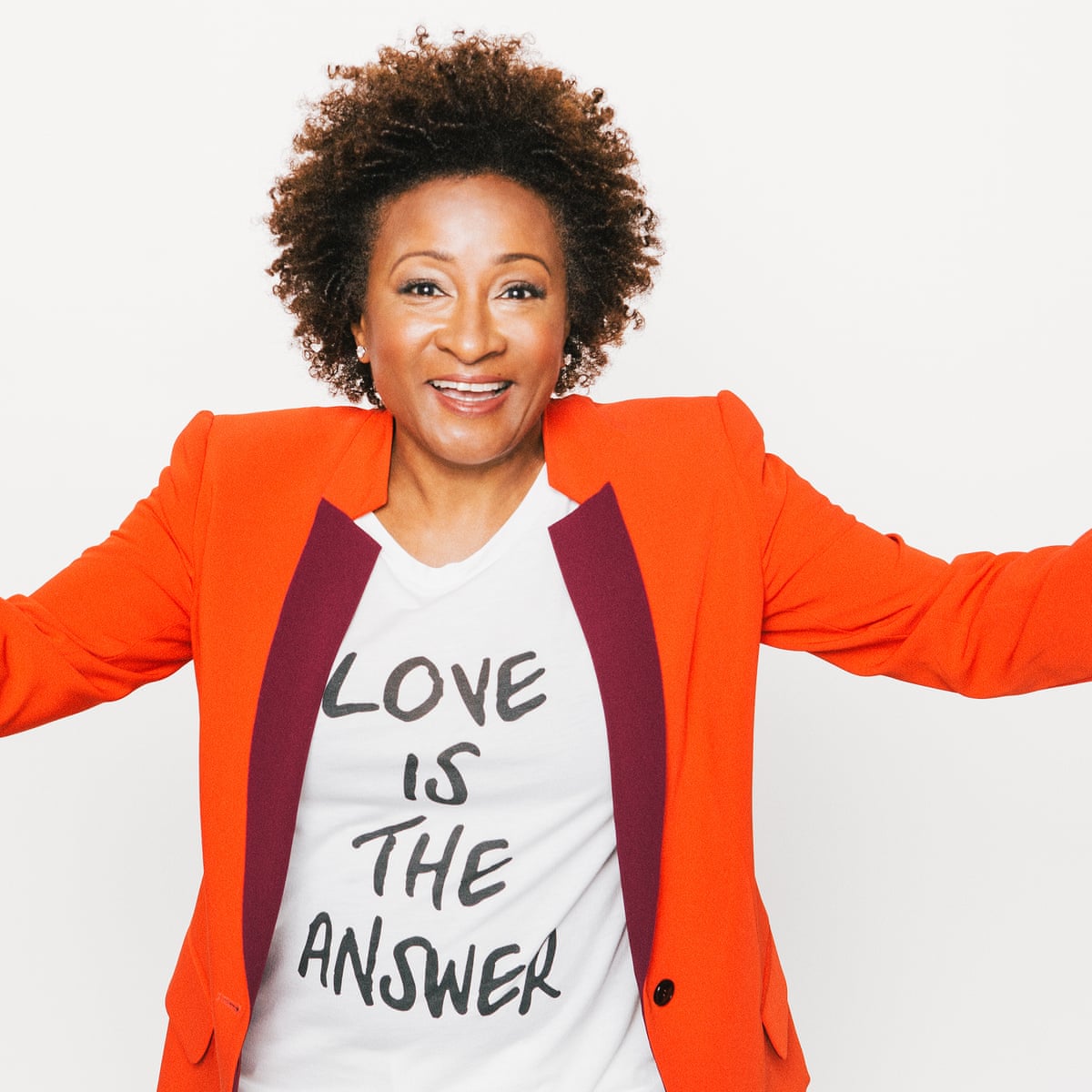 Wanda Sykes
(b. 1964-)
"Overall, the LGBT community, we're the same, we're like everybody else. Except we're better looking and more stylish."
Wanda Yvette Sykes was born on March 7, 1964 in Portsmouth, Virginia, and raised in the Washington, DC area. Her mother, Marion Louise, worked in banking, and her father, Harry Ellsworth Sykes, was a United States Army Colonel employed at the Pentagon. 
From her early youth, Sykes was considered outspoken, and eventually would have everyone around her laughing. She described herself as being like a "little time bomb," because of the things she'd say around her parents' houseguests – not mean, just blunt, inconvenient truths. Her parents eventually began to send her to her grandmother's house because they didn't know what she would say in front of their friends. These were the early makings of an award-winning and unapologetic comedic career. 
Sykes attended Arundel High School in Gambrills, Maryland, and went on to graduate from Hampton University, where she earned a bachelor's degree in marketing, and became a member of Alpha Kappa Alpha Sorority. 
After college, Sykes' first job was as a procurement officer with the National Security Agency, where she worked for five years. Feeling as though she was wasting her time in a job that was far from fulfilling, Sykes shifted her focus to professional comedy. She began her stand-up career in 1987 at the Coors Light Super Talent Showcase in Washington, DC, where she performed in front of a live audience for the first time. She continued performing at local venues while working at the NSA until she had the confidence to leave and move to New York City in 1992. The move took place shortly after she married record producer Dave Hall in 1991. They were together until 1998.
Sykes' big break came when opening for Chris Rock at Caroline's Comedy Club in 1997. She spent the next five years performing in and writing for the critically-acclaimed Chris Rock Show. She was nominated for four Primetime Emmy Awards for that work, and in 1999, won for Outstanding Writing for a Variety, Music, or Comedy Special. In 2001, Sykes won the American Comedy Award for Outstanding Female Stand Up Comic. She won three more Emmys—in 2002, 2004, and 2005—for her work on Inside the NFL. In 2003, Sykes starred in her own sitcom, Wanda at Large, which ran for two seasons. That same year, she appeared in Tongue Untied, an hour-long special, which resulted in her ranking among Comedy Central's 100 greatest all-time stand-up comedians. Sykes hosted Comedy Central's popular show Premium Blend for a time, starred in the show Wanda Does It, and starred in and hosted her own special, Herlarious, which highlighted female comics.
Sykes' first HBO comedy special, entitled Wanda Sykes: Sick & Tired, premiered on October 14, 2006. It was nominated for a 2007 Primetime Emmy for Outstanding Variety, Music, or Comedy Special. True to her "time bomb" fame, Sykes touched on hot topics, including racial profiling and gay marriage. 
2008 was an eventful year for Sykes. She performed as part of Cyndi Lauper's True Colors Tour for LGBT Rights, appeared in a television ad for the Think Before You Speak Campaign, an advertising campaign by the Gay, Lesbian and Straight Education Network (GLSEN) aimed at curbing homophobic slang in youth communities, and publicly disclosed that she was a lesbian. That year, Sykes married Alex Niedbalski, whom she'd met in 2006. The couple now lives in California with their twins, Lucas and Olivia.
In October 2009, Sykes' second HBO stand-up special, I'ma Be Me, premiered. In it she tackled topics like the first Black president, being a new mom, and aging. The special was nominated for two 2010 Primetime Emmy awards: Outstanding Variety, Music, or Comedy Special, and Outstanding Writing for a Variety, Music, or Comedy Special. Later that year, The Wanda Sykes Show, her own late-night talk show, premiered on Fox, and ran until April 2010. Sykes was also honored that year with The Gay & Lesbian Alliance Against Defamation (GLAAD) Stephen F. Kolzak Award, which recognizes openly LGBTQ+ members of the entertainment and media community for their work on eliminating homophobia.
Sykes' career is distinguished. Her numerous film credits include Evan Almighty, Monster-In-Law, My Super Ex-Girlfriend, Pootie Tang, Nutty Professor II: The Klumps, Bad Moms, Ice Age: Continental Drift, Rio, and Over The Hedge. Her additional television credits include The New Adventures of Old Christine, Black-ish, Curb Your Enthusiasm, and Broad City. She was the first Black woman and first openly gay featured entertainer for the White House Correspondents' Dinner and has published the book Yeah, I Said It, a collection of humorous observations on various topics.
We offer this biography in celebration of Wanda Sykes' honesty, comedy, and passionate advocacy on behalf of our community.