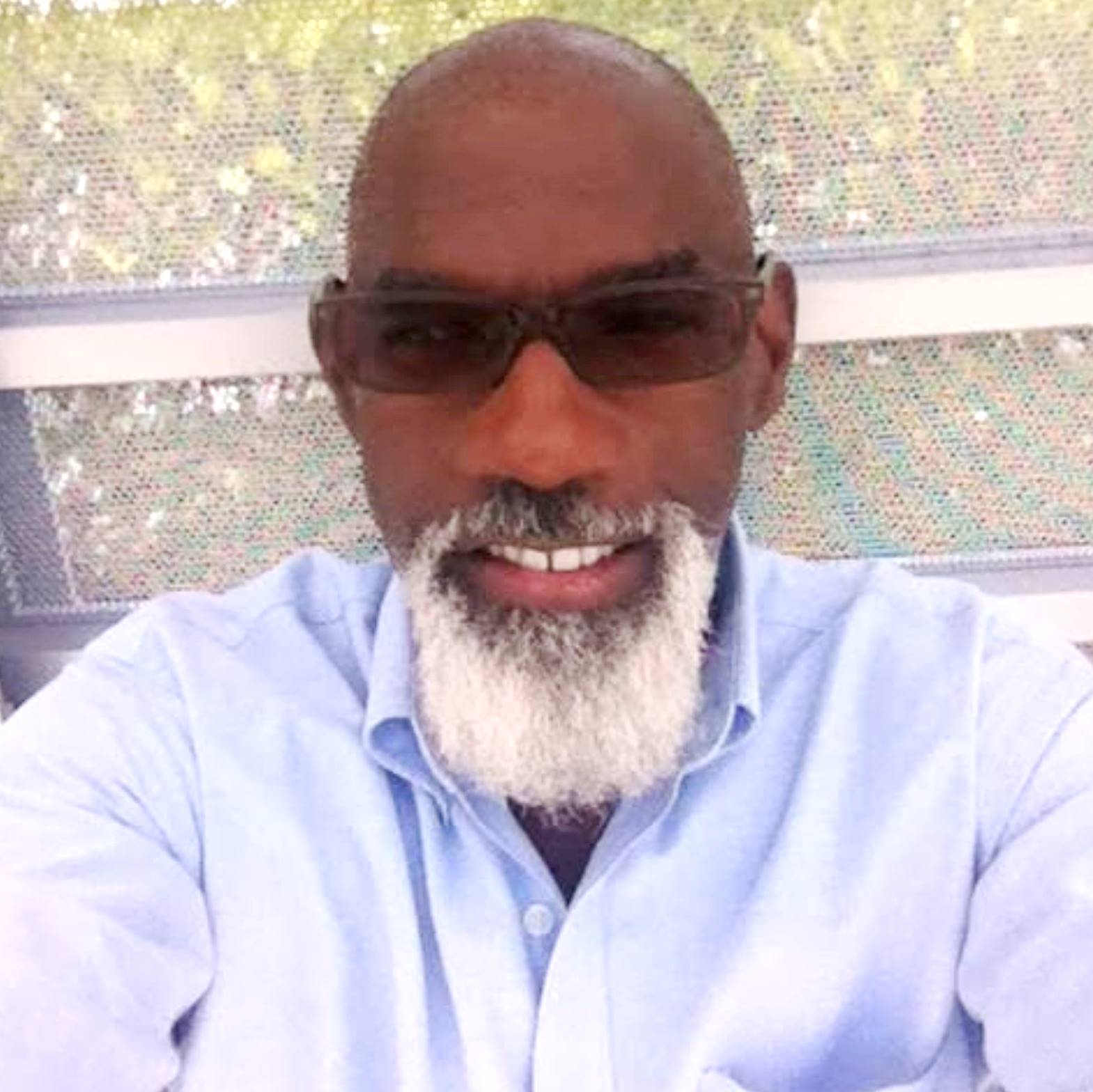 Stephen Bailous
Stephen Bailous was born on March 14, 1954. He is a respected advocate, consultant, program director, and community builder.
Stephen LaMont Bailous was born in Canton, Ohio to Paul Bailous, Sr., who was a high school custodian, and his mother, Virginia DeBerry Bailous, a junior high school math teacher. Stephen Bailous is the youngest of four children, and graduated from Canton McKinley High School in 1972. Following high school, he enrolled at Bowling Green State University (BGSU) in Ohio, and obtained his Bachelor of Science degree in speech and theatre education.
At BGSU, Bailous was a member of the Theta Alpha Phi National Theatre Honors Fraternity. He worked as a shop assistant, building scenery for the theatre department, and as a technical director for the School of Music's opera program. Bailous sang with the university's Men's Chorus, and became a member of the campus LGBTQ speaker's bureau. While at BGSU, Bailous worked on numerous productions but one has a special significance. James Baldwin came for a staging of excerpts from his writing, and Bailous had the pleasure of designing the set and lighting for the production, and more importantly, meeting his favorite author.
Bailous moved to Chicago, Illinois, planning to attend graduate school but instead spending the next few years working as a technical director and lighting designer in Chicago's Off-Loop theatre community. He also toured nationally as a stage manager for Oscar Brown Jr., an acclaimed American composer, playwright, and civil rights activist.
Being raised in the African Methodist Episcopal Church, Bailous reconciled his sexuality and faith at as a teen but did not trust that he could disclose his identity, so he kept that on a need-to-know basis until he moved in with his first partner in Chicago in 1977. After the couple came out to their parents, there were no more secrets around sexuality.
Bailous' partner was diagnosed with AIDS in 1987, and Bailous became a caregiver overnight. Bailous cared for him in his home until he passed in May of 1990, working closely with providers who were just learning how to treat AIDS patients. Bailous made a pact with them that they would learn together. From that point on, health advocacy has been the life work of Bailous.
During his partner's illness, Bailous often took him to United Church of Rogers Park (UCRP), which became a great source of support. Shortly after his partner passed, Bailous became a member of the UCRP, and served on multiple committees as an openly gay Christian HIV advocate.  Bailous encouraged everyone who was active sexually to know their HIV status, seek medical care if HIV-positive, and practice safer sex if negative.
Stephen Bailous volunteered as a buddy, a caregiver, and a community organizer. He took a position as director of operations at Horizons, which is now known as the Center on Halsted, so the work he did as a volunteer could become integrated into his full time job.  He moved to New York City in 2001 to work in the Mayor's Office of AIDS Policy, and then the Department of Health. In 2006, Bailous relocated to the District of Columbia to join the National Association of People with AIDS (NAPWA), and served as its executive vice-president before the organization closed in 2013. His professional achievements at NAPWA include organizing the Staying Alive Conference and its Healthy Living Summit, starting Gay Men's HIV/AIDS Awareness Day, and creating the Bayard Rustin Project, which trained and empowered gay Black men living with HIV to share their life's story, and mentor others as they struggle with HIV stigma and managing their health.
Washington, DC mayor Vincent Gray appointed Bailous as chair of the Metropolitan Washington Regional Ryan White Planning Council in 2011. He held that position until he relocated to Fort Lauderdale, Florida, in November of 2014 to work for the Florida Department of Health in Broward County.
Bailous was one of the founders of Onyx in 1995. Onyx is a fraternal organization formed and operated by men of color who enjoy the leather lifestyle. Onyx is committed to providing an informational and social organization to address issues specific to people of color who chose to project the positive aspects of leather life, and who support our community and economic initiatives. During those formative years, Bailous held almost every office in the organization. Since then, Onyx has expanded to other cities, including New York, Atlanta, Washington, DC, Los Angeles, Detroit, Cleveland, San Francisco, Fort Lauderdale, and Dallas.
Bailous considers himself extremely fortunate when it comes to love. He has had the pleasure of long, stable loving relationships with amazing men, starting with his first boyfriend at age sixteen. None of those relationships ended "ugly." He enjoys conversations over dinner, movies with friends, and visiting his family.
We thank Stephen Bailous for his numerous contributions, his HIV/AIDS advocacy, and his support of our community.