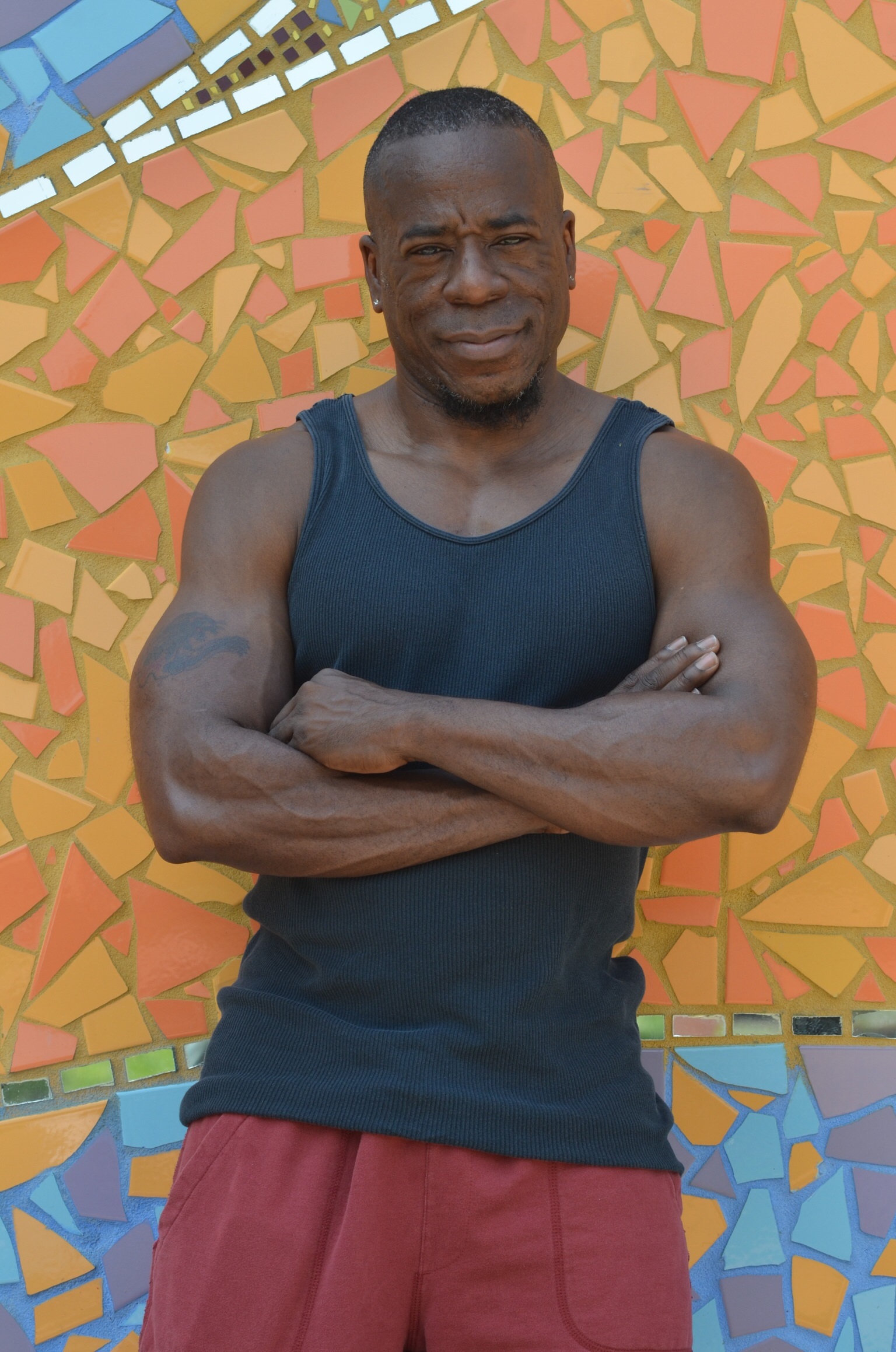 Vincent Johnson
Vincent Johnson was born on March 16, 1964. He is a personal training coach, a SilverSneakers coach, a group training specialist, a senior exercise specialist, and an entrepreneur.
Vincent Dwayne Johnson was born in Chicago, Illinois, the son of Corrine Fults, who was a homemaker. He attended South Shore High School, graduating in 1982. Following high school, Johnson enrolled at Robert Morris University, where he obtained his Master of Management degree with a major in higher education administration. He then attended the National Academy of Sport Medicine, and received certifications in personal training, as a martial arts conditioning specialist, functional exercise specialist, group training coach, nutritionist specialization. and senior health.
In 2002, Johnson took an advanced internship, where students had to solve a problem. The problem he chose at Robert Morris University centered on getting students to become healthier and "green" by biking to college. At the end of the problem solving, Johnson learned that the city planned to introduce divvy bikes, a year before they became very popular among Chicagoans.
Johnson was raised in the church, and he says that caused a significant amount of self-hate. "I hated myself for being gay, and tried very hard to change for years, bringing other people into my un-acceptance. 'Why can't I change?' I would ask myself," Johnson told the Ubuntu Biography Project. "Many years later, I finally accepted and embraced my sexuality. Best decision I ever made." Johnson says he understands the value for young Black and gay men and women to see examples of positive people who are like them, achieving their goals and living their lives passionately.
Johnson worked in education as a records specialist, and after thirteen years of service, found himself laid off.  He had always harbored interest in pursuing his passion for the fitness industry. Johnson likes to stay active, and has enjoyed training seniors, saying, "It has changed my life. The wisdom I received from them is priceless." Johnson believes that fitness is for everyone, and that bad health is completely avoidable. "Just because you're past at certain age doesn't mean you have to be in bad health, and that's what I want to teach the masses. Few health and fitness professionals have the understanding and skills necessary to successfully train seniors, and understand the specific needs and requirements they face."
Johnson uses his certification in senior fitness to personalize a regimen that will help them meet their goals. He gives seniors more fitness options in both individual and group settings that are convenient and simple. He helps the senior population by coaching SilverSneakers clients who, in turn, encourage their peers to improve their health and well-being.
Johnson has an online business called Freefit Dream, a fitness information venture designed to create a special niche for everyone over 60 to become healthy and in their best physical shape. It involves a personal coach who helps seniors become their physical best and focuses on a healthy lifestyle. Freefit Dream is mobile, traveling to senior centers, retirement communities, physical therapy clinics, and rehabilitation programs. Johnson's classes help to improve and maintain functional independence, and have a dramatic impact on the overall health and well-being of older adults and clients. "Aging has been synonymous with physical degeneration and loss of function," Johnson said.  "I know I can help them reverse that progression, and regain their vitality."
You can follow Vincent Johnson at www.facebook.com/fitfreedream and on Instagram @freefitdream__fitness.
Johnson believes in giving back to the community, and formed the group The Wind Chasers, primarily a biking group that created an annual event to benefit the Franciscan Outreach Association, which operates a soup kitchen for homeless people. In helping others, Johnson also receives many blessings, saying, "It's a wonderful place to volunteer, and speaking with the homeless and helping people gives you a real sense that you too can make a difference in the lives of others."
Johnson is single right now, and enjoys biking with his friends in The Wind Chasers as a way to relax, enjoy nature, and appreciate friendship. They participate in 25-mile "late rides" that start at one o'clock in the morning, and end at six a.m. The gatherings give them a chance to dress up in colorful helmets, and ride around Chicago with great panache. The group has biked longer distances, including a 125-mile ride to Wisconsin. The journey endured for 13 hours and cemented their bond as friends.
We thank Vincent Johnson for his numerous contributions to the world of fitness and health, and for his support of our community.