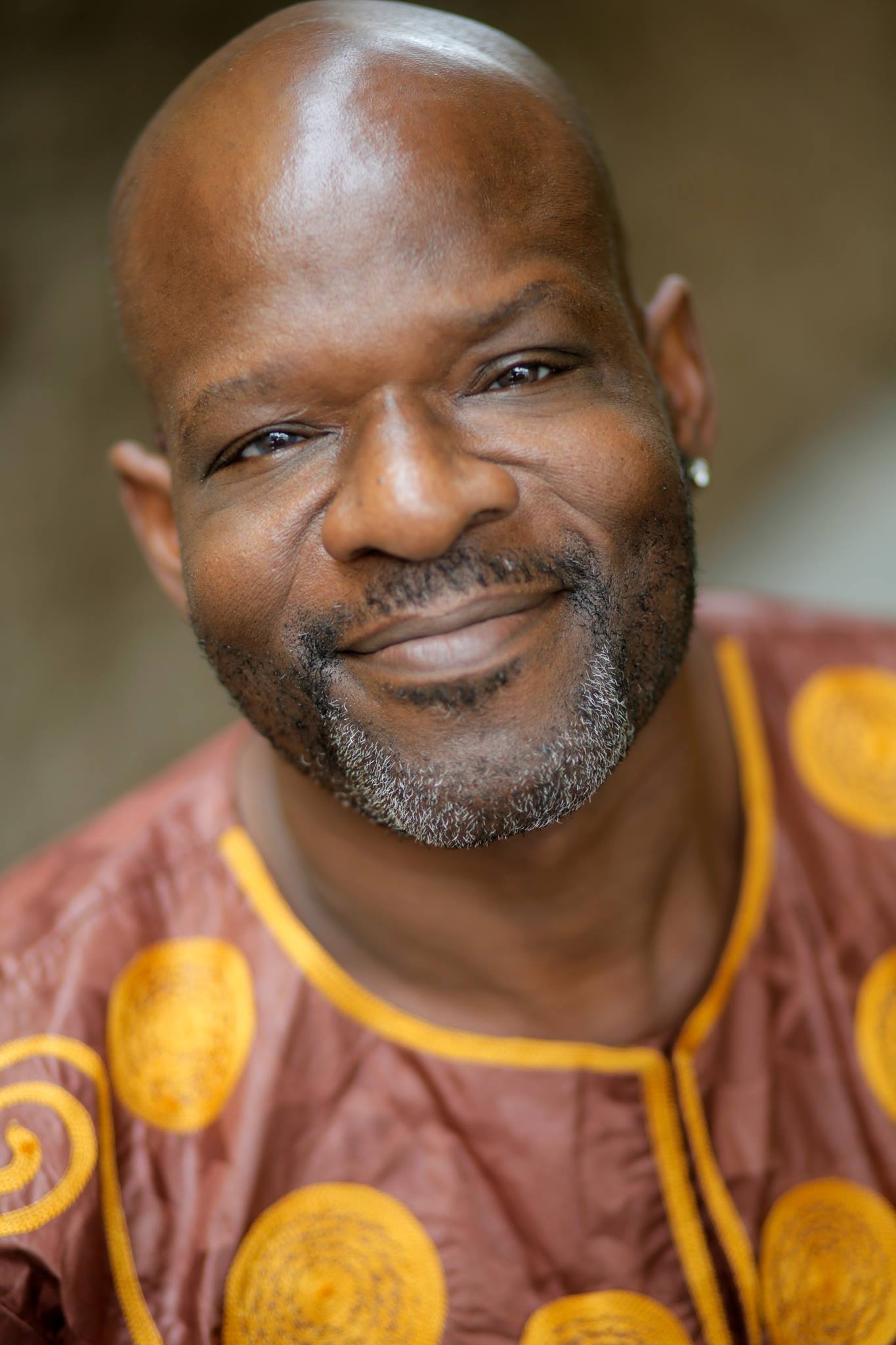 Paul Scott
Paul Scott was born on March 31, 1963. He is a health activist, SGLBT advocate, and a community builder.
Paul Jonathan Scott was born in Providence, Rhode Island, the youngest child of Paul S. Scott, who was a United States naval officer, and Mable L. Jones, who worked for the Los Angeles School District. Scott and his family moved to California when he was nine years old. He has three sisters and one brother, and attended Dorsey High School in Los Angeles, where he graduated in 1980.
Following high school, Scott became a medical corpsman during a six-year naval career. Once his Navy duties were complete, he went to work at the spinal cord injury unit of the veterans hospital in Long Beach, California. Scott found the vets with whom he worked to be "a marvel of the human spirit," and was inspired to see "the men with no legs and sometimes no arms living as full and as productive a life as they possibly could."
Still in his early 20ss, Scott wanted more from life, so he enrolled at San Jose State University, graduating in 1990 with his Bachelor of Science degree in business administration. While in college, he pledged a southern, historically all-white male fraternity, Pi Kappa Alpha. Although he was not the first Black man to pledge that fraternity, he was the first African American man to become president of the organization. In fact, the current pledge entrance test for the fraternity at his alma mater contains a question about him being the first non-white president.
Paul Scott did not embrace the label "gay" until he was 35, and says that today he prefers to identify as homosexual or same-gender loving. He says that as a 6-foot-5, dark skin Black man, he felt required to be more sexual than what was actually in his spirit. "Even today, people call me sexy as if that's some kind of compliment that overshadows everything else that I may be, or have ever done," Scott told the Ubuntu Biography Project.
Scott adds that he was influenced by strong Black same-gender loving, bisexual, and transgender (SGLBT) role models, including Archbishop Carl Bean, Cleo Manago, Jewl Thais Williams, Alfreda Lanoix, Jeffery King, Valerie Spencer, Ebony Lane, Carrie Brodaus, and many others.
Scott served as Los Angeles County's Commissioner for HIV/AIDS for more than six years (2002-2008). In this role, he helped to allocate federal funds to lessen the historic disparity in funding crucial services to the Black community when it came to prevention and care issues. Scott also created an annual fundraiser in Los Angeles called Old Skool Bar-b-que, which set out to recognize the contributions of Black SGLBT people, and elevate them to the status of elders in the community.
Scott describes himself as a "self-made Black man" who found a way to earn a living by helping others and changing unjust laws. In addition to championing services to those impacted by HIV/ AIDS, he also started the first medical marijuana facility in Southern California, and in 2000, founded the Inglewood Wellness Center to offer alternative treatment to Black men who were impacted by HIV/AIDS, including help for the sometimes toxic side effects of medication. Medical marijuana would prove to be an important resource that could combat the nausea and weight loss that the medications brought on, and stabilize the appetite of those who really needed nutrition to help them gain strength and fight the disease.
"The larger Black Community at the time did not believe or understand the efficacy of the cannabis plant, but the larger white community knew of it and with their [influence], began to change laws," said Scott.
In 2001, Scott started Let's Rap, the first group specifically for Black men who were affected by HIV/AIDS, including those who did not necessarily identify as gay. Scott also served on the board of directors and became president of the Los Angeles Black Pride event, At the Beach. He helped to promote the event PRIDE & PROMOTE, which brings together members of the Black same-gender loving (SGL) lesbian, gay, bisexual and transgender (LGBT) community, their friends, allies, and supporters in celebration of being both Black and gay.
Scott hopes to focus more on researching who Black people were before enslavement. "My African ancestry says that I am from a tribe out of Gabon, in West Africa, and I hope to make the trip back there to get a new name," adds Scott.
Scott lives in Southern California, and he and his "soul mate" have been together for more than twenty six years, and have plans to marry in the future. He says his patron saint is Harriett Tubman, enjoys photography, and loves history, seeing himself as somewhat of a historian. Scott is enrolled full time at Los Angeles City College in movie and cinema study. He believes that Black people must begin to tell our own story, and is learning the craft of filmmaking with a goal of telling the history of the Los Angeles Black LGBTQ experience.
We thank Paul Scott for his tireless advocacy, and support of our community.