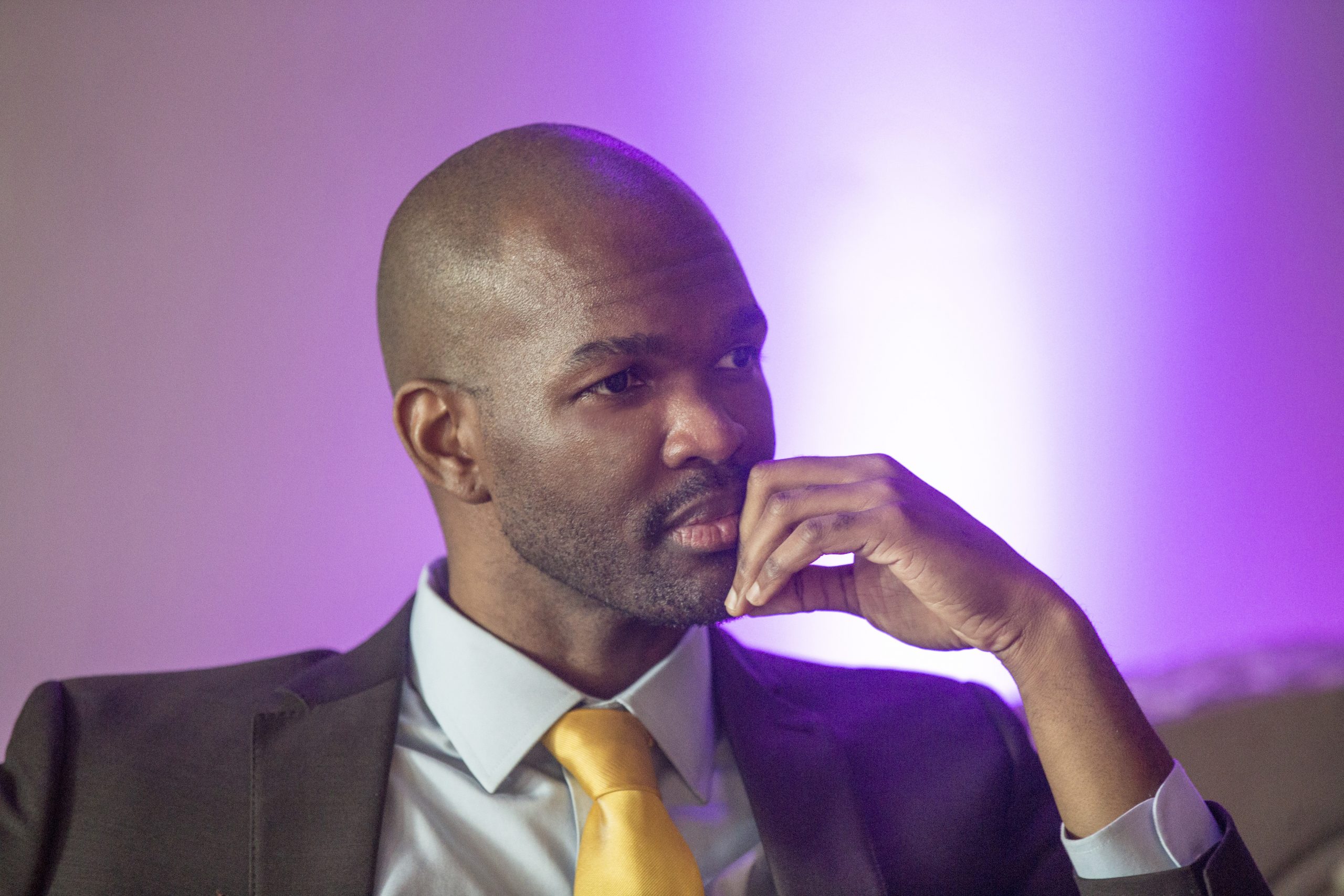 Shawn Short
Photo: Carletta G P
Shawn Short was born on April 1, 1978. He is an artistic-scholar, dancer, model, choreographer, educator, visionary, and a social justice and LGBTQ equality advocate.
Shawn Short was born in Cheraw, South Carolina, to Nathaniel Short, a United States Marine, and Frances Robinson, a financial professional. Shortly after his father completed his military duties in South Carolina, Short's family migrated to the Washington, DC metro area. He attended Duval High School in Prince George's County, Maryland, and graduated in 1996.
Short's early 20s were a tough time filled with perils faced by many young LGBTQ youth without resources. He endured nomadic living situations, temporary work, and survived date rape. These challenges, however, did not stop Short's drive to become a professional artist. An underground house ball participant formerly of the houses Essence, Diamonte, and Allure, Short honed his creativity, rising to the rank of "Statement." The ball community assisted Short with a family unit that eased his transition from his parental home at twenty years old. Shortly after his 22nd birthday, he lost several friends to AIDS, drugs, and crime. With the aid of his "big Brothers," Short managed to gain resources to continue following his dreams, and escape everyday challenges.
In 2000, Short went to New York City to pursue a career as a dancer and model. While there, he received encouragement from the Grace Del Marco and Boss Model agencies, but no solid employment opportunities in dance or modeling. In Manhattan's Soho neighborhood, Short encountered the then-cover model on "Honey" magazine. She advised Short that if he should pursue any other talents, since modeling is a female-dominated industry. School was again his focus, and Short returned to Washington.
With dreams of finishing his degree and starting his dreams,  Short continued to work in downtown DC, patiently growing his administrative skills in the business world with companies such as The World Bank, International Monetary Fund (IMF), International Finance Corporation (IFC), and the Administrative Offices of the Judiciary Courts (AOJC).
While an employee at the IFC, Short's boss advised him to take a break, and view the City Dance Ensemble, which was performing during lunch (he was later treated to a performance of the show choir from the Duke Ellington School for Performing Arts while at his new position in AOJC's benefits department). Noticing his growing smiles and movement in the halls, Short's supervisor, Susan Grunin, inquired if he would be interested in college. Short explained his past and how he had been accepted into Howard University. Because of Short's dedication to his education, Grunin provided full-time wages while he transitioned into full-time school.
At Howard, Short studied under Mike Malone, a director of the television series "Fame," and co-founder of the Duke Ellington School for Performing Arts. He completed his Bachelor of Fine Arts in musical theatre, with coursework in theater and theater administration. Short was groomed in college through his engagement with the late actor and activist Ossie Davis. "My generation cracked open the door for your generation to get through. It is up to your generation to kick open that door for future generations," Davis told Short. This was further echoed through the sentiments of Broadway greats Brian Stokes Mitchell, George Faison, and Allyson Tucker, which pushed Short to train even harder.
Graduate studies transported Short to the University of Wisconsin-Milwaukee, where he received his master's degree in dance with a focus on Black Washington DC dance history and arts administration.
After training with dance professionals from Lines Ballet, Dance Theatre of Harlem, Alvin Ailey American Dance Theatre, and the Washington Ballet, Short performed with El Teatro De Danza Contemporanea El Salvador, Bolton/Smith, Dance Alloy, and K2 Dance.
To make a larger impact on his community outside of performing, Short focused his attention on building professional dance arts in the Washington, DC area through education and producing. He is a founding faculty member of the Washington Ballet's outreach program, former head of dance at Adventure Theatre-Musical Theatre Center, Washington DC's oldest running children's theatre, and a former professor of classical ballet at the Catholic University of America.
While at the Washington Ballet, Short helped mold about 150 mostly Black and low-income students into an acclaimed and disciplined dance ensemble through the rigors of dance each school year. He also studied ballet pedagogy from former Boston Ballet dancer Kee Juan Han. Through his tutelage, Short's students began to receive scholarships from nationally-ranked schools. Wanting to build on his new-found skills, Short traveled to Philadelphia, Pennsylvania to study the Vaganova ballet method from John White, and former Nacional de Cuba dancer Margarita De Saa.
For seven years (2008-2015) at Catholic University of America, Short helped expand the musical theatre department from a two-level dance offering (33 majors annually) to a five-level technique class that boosted 77 majors. Branding a name for himself, he was approached by national and international director and producing artistic director Michael Bobbit to assist with the development of Adventure Theatre-MTC's educational program (2012-2015). Under Short's supervision as head of dance, the academy successfully grew as Short's students appeared in local and Broadway productions.
Continuing to develop his community through the arts, Short created the multi-cultural dance company Dissonance Dance Theatre (DDT) in 2007, initially financing the performance group's production through the use of six credit cards. "Dance Spirit" magazine touted DDT as "one of the 18 small-but-mighty dance companies outside of LA and NYC." DDT pushes Short's personal mission of inspiring contemporary artists who are looking to use their talents and develop their professional skills. It stands as the only African American-managed contemporary ballet company in the Greater Baltimore-Washington, DC metropolitan region. DDT continues to develop a national presence through presenter engagements, while also continuing to enhance its brand recognition with local performances.
Short made his choreographic and directing debut in New York City in 2010, ten years after his first attempt to work as an artist in the city. DDT performed Short's "What The Eye Sees" at Brooklyn Arts Exchange. That same year, Short became the only DC artist to be monetarily sponsored by the New York Foundation for the Arts (2010-2013).
Short's other honors include "Pointe Magazine" Editor Choice Award for Contemporary Ballet (April/May 2013); as a grantee with the DC Commission of the Arts and Humanities; and a 2014 Princess Grace Award (NYC) in Choreography nominee. He has also been commissioned by Catholic University of America's Benjamin T. Rome School of Music to choreograph "Mother's Blood" in 2008, and "Genotype Called Love" for VF Dance Theater's Kennedy Center for the Performing Arts production of "Futurology" in 2012.
In 2012, Short founded Ngoma Center for Dance as the umbrella organization to oversee DDT. Both entities work synergistically to provide a conduit between multicultural dance artists and their enthusiasts across generations and social classes, with a deeper understanding of the art of dance through intense community integration, inspirational performance, competitive training, and artist development. In 2017, Ngoma Center for Dance stepped into its second phase of dance education development, creating The Ngoma School, which serves more than 200 students annually.
From 2012-2017, Short created "Black to Silver: An Black LGBT Experience" (B2S). "Black to Silver" was conceived during a conversation with LGBTQ community leader Dr. Imani Woody following DC Black Pride in 2012. Seeking to unify Black LGBTQ arts culture in DC and beyond, "Black to Silver" came to fruition in 2013 with major support from Dissonance Dance Theatre, DC's only nationally-recognized contemporary ballet under Black management.
With a majority African American LGBTQ cast, "Black to Silver" provides Washington, DC's first-ever theatrical platform for Black LGBTQ dance artists to express personal themes through choreographic narrative. The goal of B2S is to showcase unique, untold intimate experiences of LGBTQ African Americans through text and contemporary styles of dance. "Black to Silver" also played a vital role in the creative economy by providing a paid opportunity to Black LGBTQ artists who get the opportunity to tell an evening of stories through dance theater.
Occurring against a backdrop of relative invisibility for the Black LGBTQ community, "Black to Silver" strived to showcase the many facets of the Black LGBTQ experience, including inter-generational fellowship and dialogue, and issues of love and relationships. Through B2S, and Ngoma's other programs, Short regularly mentors about six to ten Black SGL/LGBT emerging artists every year.
"Black to Silver" won Short the Founders Award from the DC Black HIV/AIDS service organization, Us Helping US (UHU), in 2015.
Short produced Washington, DC's first dance publication, "Ngoma Reader Magazine," a bi-monthly online venue that gives literary voice to dance artists in the nation's capital. "Ngoma Reader Magazine" launched as a minority dance magazine in its first year of publication, and grew to include all the unique voices in dance.
"I believe that if you build it…it will come," Short told the Ubuntu Biography Project. He stresses that that this guiding principle applies to the Black, SGL/LGBT community as well. "The more visible Black SGL/LGBT people are in this world, the more a community can be found." Short adds: "Be who you are."
Short is currently single, and a visionary workaholic who says he is inspired by the "attention to details" of everyday life. "But it's cool—I casually met guys on apps and/or out at social gatherings. I'm a mature Aries, who's trying to learn French and photography. I'm looking forward to being a dad and a husband. I wait patiently for a 'go-getter' who makes me smile," Short said.
Short makes his home in the DC metro region, and loves video games, Netflix, and reading, and remains open to social events when his schedule slows down.
We thank Shawn Short for his artistic vision, his promotion of the performing arts, and his support of our community.