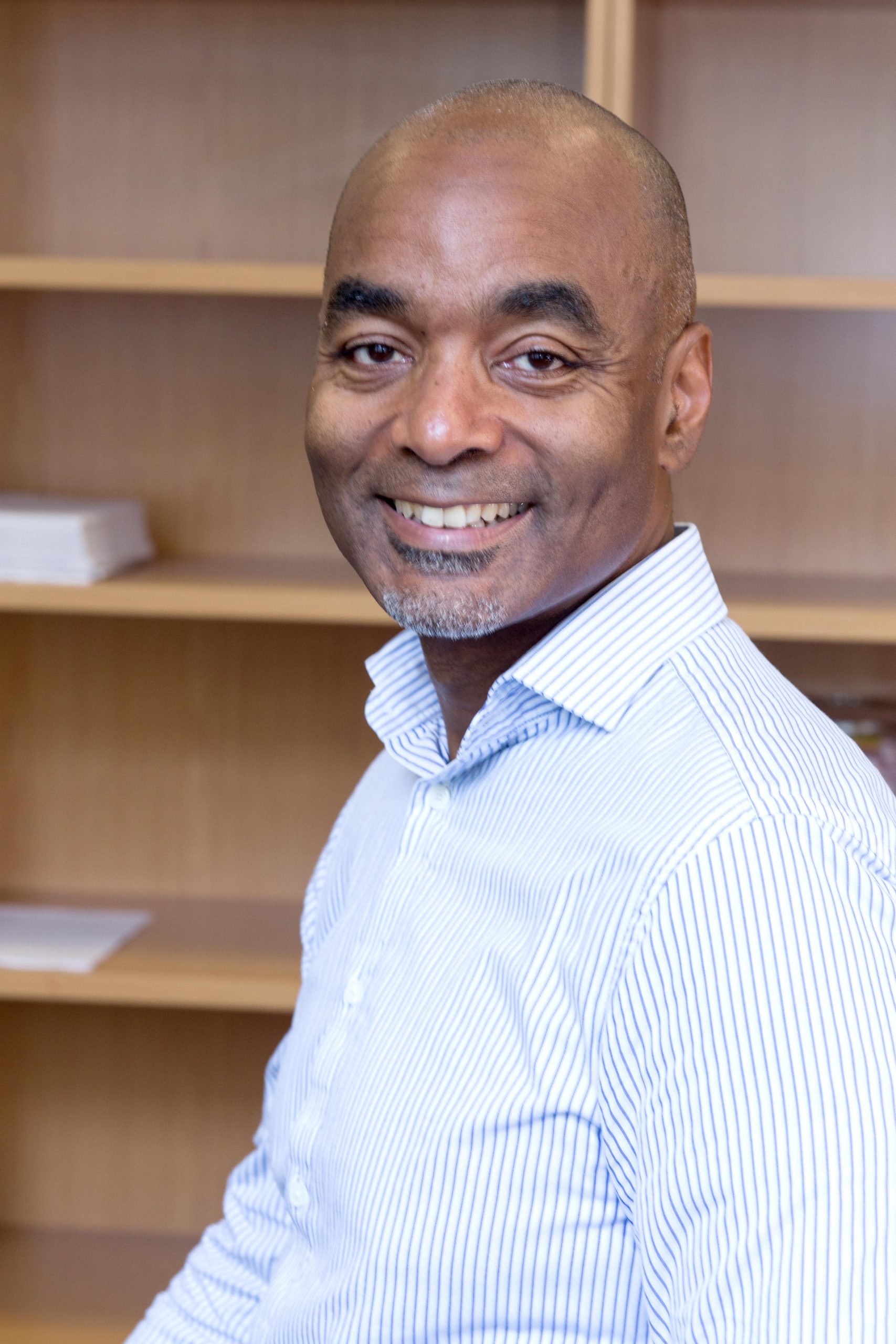 Robert Reid-Pharr
Robert Reid-Pharr was born on April 4, 1965. He is an influential writer, critical essayist, and Distinguished and Presidential Professor of English and American Studies at the Graduate Center of the City University of New York (CUNY). He is considered an authority on both African American writing and twentieth century American literature, especially poetry, literary history, criticism, and theory.
Robert Fitzgerald Reid-Pharr was born in Charlotte, North Carolina to Robert Lyons Pharr and Joanna Reid Pharr. He attended Garinger High School, where he excelled at music, drama, and journalism. Following high school, Reid-Pharr enrolled at the University of North Carolina at Chapel Hill, and graduated with a Bachelor of Arts degree in political science in 1987. He went on to earn his master's degree in African American studies (1989), and a Ph.D. in American studies from Yale University (1994).
Before he assumed his leadership at the CUNY Graduate Center, Reid-Pharr was an assistant and associate professor of English at Johns Hopkins University. In addition, he has been the Jess and Sara Cloud Distinguished Visiting Professor of English at the College of William and Mary; the  Edward Said Visiting Chair of American Studies at the American University of Beirut; the Drue Heinz Visiting Professor of English  at the University of Oxford; the Carlisle and Barbara Moore Distinguished Visiting Professor of English  at the University of Oregon; and the Frederic Ives Carpenter Visiting Assistant Professor of English  at the University of Chicago.
Reid-Pharr's research and writing have been supported by grants from the Ford Foundation, the Mellon Foundation, the National Endowment for the Humanities, and the Alexander von Humboldt Foundation.
Reid-Pharr is a prolific public speaker, and had a part in the acclaimed film "The Watermelon Woman," directed by Cheryl Dunye. He has frequently collaborated with noted science fiction author Samuel R. Delany at panels and through his writing. His essays have appeared in, among other places, "Callaloo," "Social Text," "Transition," "Studies in the Novel," "Women and Performance," "Small Axe," "The African American Review," "American Literary History," "Fuse," "AfterImage," "Radical America," "The Chronicle of Higher Education," "American Literature," "American Literary History," "Gay Community News," "Feminist Formations," and the "Washington Blade." Reid-Pharr often interviews prominent contemporary thinkers and leaders, including a conversation with Dr. Khalil Gibran Muhammad, former director of the Schomburg Center for Research In Black Culture.
Reid-Pharr's highly respected collection of essays, "Black Gay Man," won the 2002 award for Best Gay Non-fiction given by the Publishing Triangle. His book, "Once You Go Black: Choice, Desire, and the Black American Intellectual," was a finalist for a Lambda Book Award. He is also the acclaimed author of "Conjugal Union: The Body, the House and the Black American," and "Archives of Flesh: African America, Spain, and Post-Humanist Critique."
Reid-Pharr worked with the now defunct Gay Rights National Lobby and the National Coalition of Black Lesbians and Gays. In that capacity, he became associated with such Black gay literary and political figures as Essex Hemphill, Gil Gerald, and Barbara Smith. In 2013, he became the director of the Institute for Research on the African Diaspora in the Americas and the Caribbean (IRADAC).
According to Reid-Pharr, his relationship to the Black LGBTQ community is fundamental. "Without exaggerating, I can say that I would not be alive if it had not been for the direct intervention of Black lesbians and gay men who saw my potential and helped me to nurture it. When I am afraid or hurt or in any way disabled I turn to my brothers and sisters for support and sustenance. When I am happy and outrageous and a bit naughty they look at me with knowing smiles and remind me to eat, sleep, get some exercise, call those who must be called, and continue loving all that I am," Reid-Pharr told the Ubuntu Biography Project.
We thank Robert Reid-Pharr for his immeasurable contributions to the written word and academia, and for his support of our community.