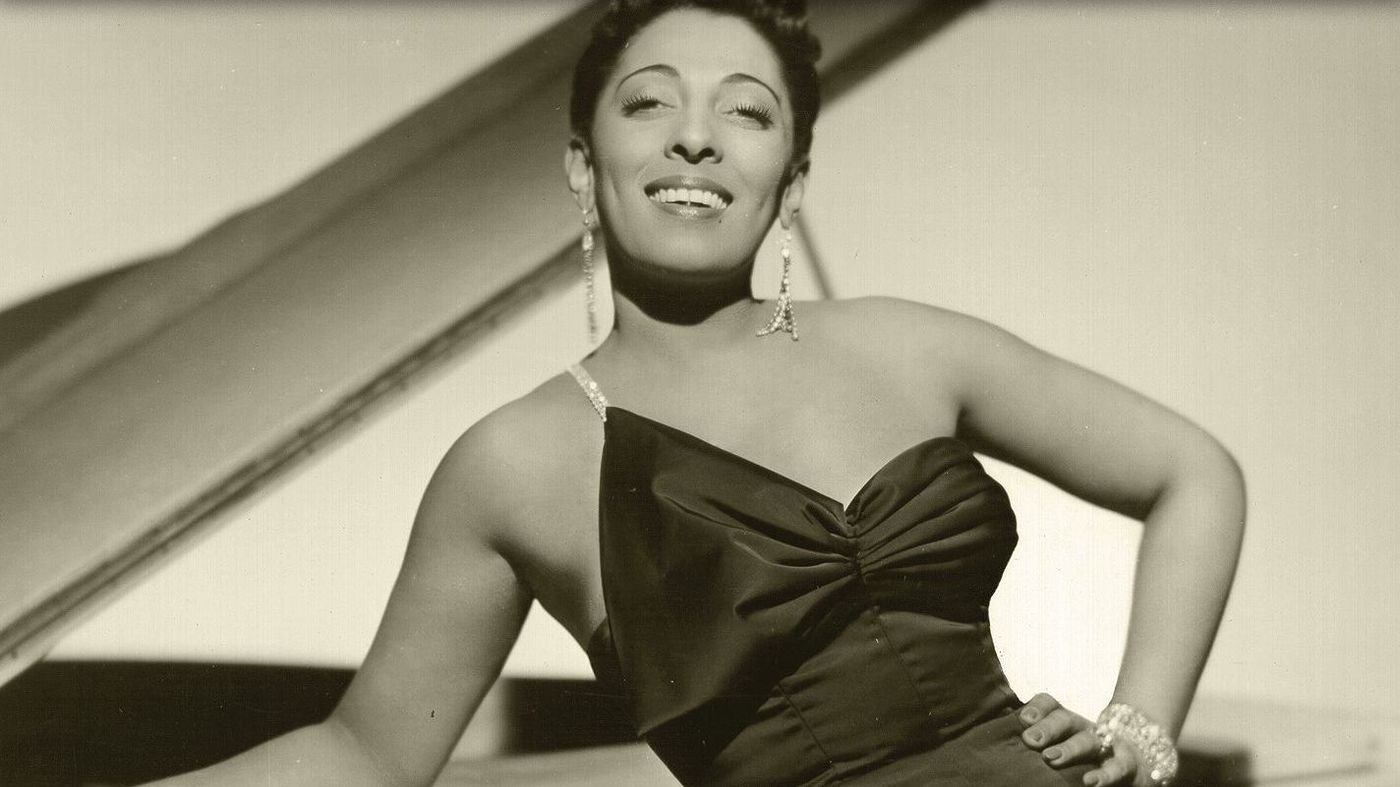 Carmen McRae
Carmen McRae was born on April 8, 1920 (to November 10, 1994). She was jazz vocalist, composer, pianist, and actress, and one of the most influential jazz stylists of the 20th century. McRae recorded more than 60 albums, and performed throughout the United States, Europe, and Japan.
Carmen Mercedes McRae was born in the New York City neighborhood of Harlem to Jamaican immigrant parents, Osmond and Evadne McRae. She was fortunate enough to have been raised by a family prosperous enough to afford a piano and lessons. Early on, McRae expressed a strong interest in an acting career. She began studying piano when she was eight, and the music of jazz greats like Louis Armstrong and Duke Ellington filled her home. As a teenager, McRae came to the attention of Teddy Wilson and his wife. One of McRae's early songs, "Dream of Life," was recorded in 1939 by Wilson's longtime collaborator, Billie Holiday. McRae considered Holiday, whom she first met at the age of 17, to be her primary influence.
By age twenty, McRae began singing as well as playing the piano at Harlem's famous Minton's Playhouse. Always versatile, she also sang as a chorus girl, and worked as a secretary. It was at Minton's where McRae met trumpeter Dizzy Gillespie, bassist Oscar Pettiford, and drummer Kenny Clarke, had her first important job as a pianist with Benny Carter's big band (1944), worked with Count Basie (1944), and made her first recording as pianist with the Mercer Ellington Band (1946–1947). But it was while working in Brooklyn that she came to the attention of Decca's Milt Gabler. Her five-year association with Decca yielded twelve LPs.
In 1948, McRae moved to Chicago with comedian George Kirby. She played piano steadily for almost four years before returning to New York. Those years in Chicago, McRae told "Jazz Forum," "gave me whatever it is that I have now. That's the most prominent schooling I ever had." Back in New York in the early 1950s, McRae got the record contract that launched her career. She was voted best new female vocalist of 1954 by "DownBeat" magazine.
McRae married twice, first to drummer Kenny Clarke in 1946, and then to bassist Ike Isaacs in the late 1950s. Both marriages ended in divorce. Her willingness to be seen in public with female companions increased in her later years. McRae believed that one's sexuality was a dynamic part of a continuum, and never labeled herself as either straight or lesbian but had experiences with both men and women. Considered brilliant by those closest to her, she was a perfectionist, and not always the easiest person to get along with in the recording studio. McRae's bluntness, distain for prevailing racial attitudes, marijuana use, and bisexuality provided her critics with ample fodder, and the tabloids with sensational headlines.
Considered by jazz aficionados to be among the top ten female vocalists of all time, Carmen McRae's distinctive behind-the-beat phrasing, impeccable vocal control, and witty, sometimes acerbic way of conveying a lyric are what set her apart as a singularly great singer. McRae took many cues from Frank Sinatra's free and easy vocal stylizations. But this Queen of Cool had her own sound and style, including an amazing ability to scat. She turned her vocalizations into an instrument that soared like a saxophone, screeched like a trumpet, and could sweetly coo like a flute. The versatile McRae could swing hard when it was called for, and could draw out a ballad, savoring each note and syllable without losing audience attention.
Among her most interesting recording projects were "Mad About The Man" with composer Noël Coward and "Boy Meets Girl" with Sammy Davis, Jr. (both 1957), participating in Dave Brubeck's "The Real Ambassadors" with Louis Armstrong (1961), "You're Lookin' at Me," a collection of Nat King Cole Songs (1983), and "The Carmen McRae-Betty Carter Duets" (1987). The Great American Music Hall in San Francisco was the site of two of her last great recorded achievements. She closed her career with brilliant tributes to Thelonious Monk ("Carmen Sings Monk" in 1990), and Sarah Vaughan ("Sarah: Dedicated to You" in 1991).
Carmen McRae recorded, performed nationally, and toured internationally in Europe and Japan. She was tapped to participate in Dave Brubeck's audacious jazz operetta "The Real Ambassadors." Other performers on this singular opus, which was a political protest against war and in support of the civil rights movement, included Louis Armstrong and the harmony trio of Lambert, Hendricks and Ross.
McRae sang in jazz clubs throughout the United States, and across the world, for more than fifty years. She was a popular performer at the legendary Monterey Jazz Festival for many years, performed with Duke Ellington at the North Sea Jazz Festival in 1980 (singing "Don't Get Around Much Anymore"), and at the Montreux Jazz Festival in 1989. She left New York for Southern California in the late 1960s, but appeared in New York regularly, usually at the Blue Note, where she performed two engagements a year through most of the 1980s. McRae withdrew from public performance in May 1991 after an episode of respiratory failure only hours after she completed an engagement at the Blue Note.
On November 10, 1994, McRae died at her home in Beverly Hills, California at the age of 74. She had fallen into a semi-coma four days earlier, a month after being hospitalized for a stroke.
We celebrate Carmen McRae, and with her rendition of "Round Midnight" playing in the background, we humbly thank this giant of jazz, for sharing her unique style of music with the world.