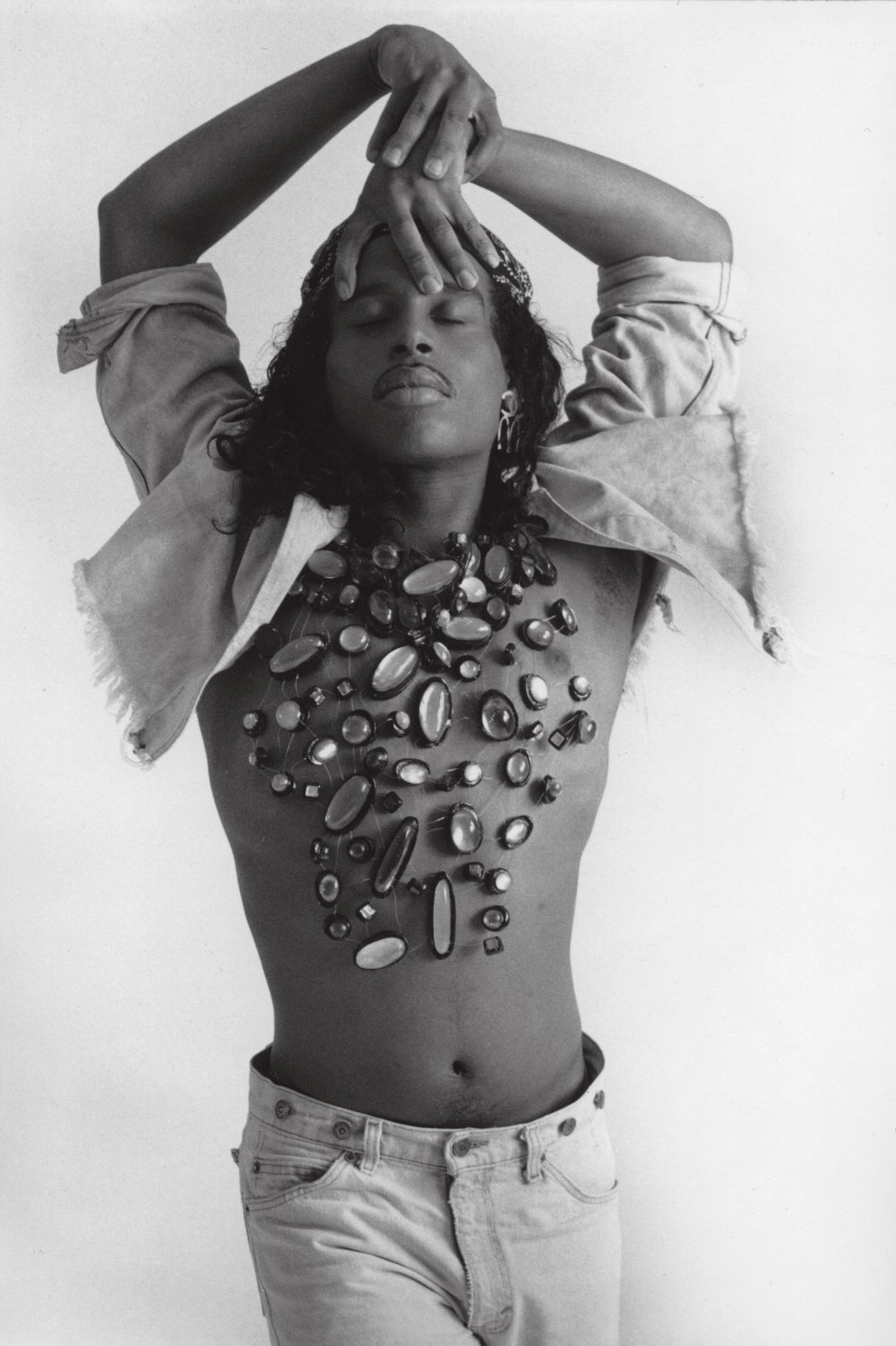 Willi Ninja
Willi Ninja was born on April 12, 1961 (to September 2, 2006). He was a dancer, performance artist, and choreographer who was featured in the ball community documentary film, "Paris is Burning."
William Roscoe Leake grew up in Flushing, in the New York City borough of Queens, where he began dancing at the age of seven. He had an undistinguished school career, but his talent soon led him to Manhattan. Arriving in Greenwich Village in the late 1970s, Willi Ninja joined the young gay scene that expressed itself through dance—early forms of "vogueing" on the Christopher Street pier and in Washington Square Park. By the early 1980s, he was a fixture in Greenwich Village, and at drag balls throughout Harlem. Willi Ninja was tall and athletic, and stood out with his clean moves, stylized dancing, and swiftly moving arms and hands that were deeply inspired by the martial arts (hence, his adopted name, Ninja). Willi Ninja was a self-taught dancer who was perfecting his vogueing style by his twenties.
Vogueing—with its angular body movements, exaggerated model poses, and intricate mime-like choreography—and the colorful characters who populated Willi Ninja's world were introduced to the public at large by "Paris is Burning," the award-winning 1990 documentary about New York's drag vogue-ball scene. Later in his career, Willi Ninja also performed in works by postmodern choreographers, including Doug Elkins, David Neuman, and Karole Armitage. Vogueing had been around for years, but according to Sally Sommer, a professor of dance at Florida State University, "Willi Ninja brought it to a level of visibility and perfection in performance that no one had ever reached before. Willi Ninja is featured in Sommer's documentary, "Check Your Body at the Door."
Willi Ninja caught the attention of "Paris is Burning" director Jennie Livingston, who first heard of him and fellow voguers in Washington Square Park, and chose to feature Willi Ninja prominently in her film. It became a critical and box office success, and helped him parlay his appearance into performances with a number of dance troupes and choreography gigs. Willi Ninja was also featured in the 2006 documentary, "How Do I Look," directed by Wolfgang Busch.
Willi Ninja participated in Harlem's drag balls with "children" from his House of Ninja. Like other ball houses, House of Ninja was a combination of extended social family and dance troupe, with Willi Ninja as its "House Mother." Willi Ninja became a New York celebrity, known as much for his quick wit and sharp tongue as for his darting limbs.  His ensembles included a coat made of braided synthetic hair, a suit jacket with a skirt, and Doc Marten boots. An androgynous, self-described "butch queen," Willi Ninja taught vogueing throughout Europe and Japan, modeled in runway shows for fashion designers Jean Paul Gaultier and Thierry Mugler, and danced in music videos.
Willi Ninja also taught models how to strut, giving stars like Naomi Campbell pointers early in their careers. Later, he would go on to work with socialite Paris Hilton, whose red carpet sashay has since become her signature. Willi Ninja himself took inspiration from sources as far-flung as Fred Astaire, Olympic gymnasts, Japanese dance moves, and the world of haute couture to develop a unique style of dance and movement. His style served as an inspiration to Madonna, who immortalized it in her 1990 hit song and music video, "Vogue." He also starred in an earlier music video for Malcolm McLaren's "Deep in Vogue" and "I Can't Get No Sleep" by Masters at Work featuring India. In 1994, Willi Ninja released his single "Hot" (another Masters at Work production) on Nervous Records.
In 2004, Willi Ninja opened a modeling agency, EON (Elements of Ninja), but continued to dance, appearing on the televisions series "America's Next Top Model" and "Jimmy Kimmel Live," and dropping in at local clubs.
Willie Ninja died of AIDS-related heart failure in New York City on September 2, 2006, at the age of 45.
We remember Willie Ninja in appreciation of his immense contributions to dance, and for his advocacy on behalf of the ball community and those whose lives have been impacted by HIV/AIDS.