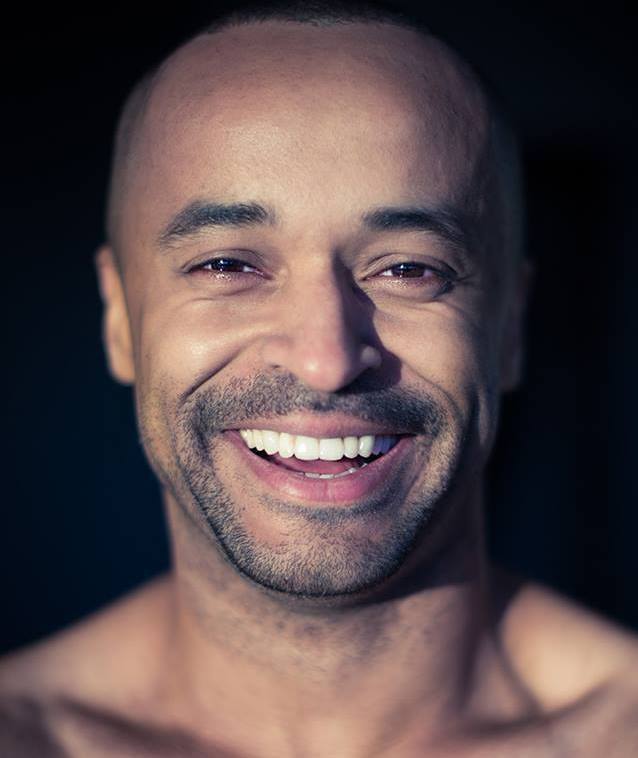 Krystian Legierski
Krystian Legierski was born on April 22, 1978. He is a prominent Polish LGBTI activist, entrepreneur, attorney, and a member of the Greens Party. In local elections in 2010, he won a seat on the Warsaw City Council, representing the city's Mokotow district, thus becoming the first openly gay politician elected to a political office in the Republic of Poland.
Krystian Legierski was born in Koniaków, Poland, to a Polish mother, and a father from the North African nation of Mauritania who was studying in Poland as an international student.
Legierski studied law at the University of Warsaw. He has been active in that nation's fledgling LGBTI movement since his time at the university. In 2003, Legierski co-authored the first draft of a law on civil unions sponsored in the Polish Senate by Maria Szyszkowska, a Polish academic, writer, and at that time, a senator. The law was passed by the Senate, but was not considered by the lower house of the Polish parliament (the Sejm). Since 2009, Legierski has been involved in another effort to introduce civil unions into the Polish legal system. Between 2006 and 2010, he co-hosted "Lepiej Późno Niż Wcale" ("Better Late than Never"), an LGBTI radio program on TOK FM.
Poland was once notorious for state homophobia, and it has a political culture long characterized by discrimination against minorities. Not only is Legierski gay, he is also Black—in one of the most ethnically homogenous countries in the world.
Legierski first came to prominence when Poland's official homophobia reached epic proportions in 2005. The ultra-conservative Law and Justice Party (PiS) took power, supported by clerical-nationalists and rightwing populists. PiS leader Jarosław Kaczynski was sworn in as prime minister, and his twin brother Lech was elected president two months later; Lech Kaczynski had already built a reputation as a pugnacious homophobe. During his term as mayor of Warsaw, he banned two Gay Pride marches, referring to the organizers as "perverts" while encouraging a counter-demonstration entitled "The Parade of Normality." When Lech Kaczynski assumed the presidency, the anti-gay rhetoric of the ruling parties went into overdrive, with many politicians publicly linking homosexuality with pedophilia, and calling for gays and lesbians to be banned from teaching.
In 2003, Legierski founded his first club (Le Madame) in the Warsaw Old Town. Le Madame was a nightclub, but also a cultural center, providing space for alternative theatre, music, drag shows, art exhibitions, and political debate. It was closed by the acting mayor of Warsaw, Mirosław Kochalski, in March 2006, shortly after Lech Kaczyński, Kochalski's predecessor, assumed the presidency. In April of 2010, the Polish Air Force jet carrying President Kaczynski—and 95 other senior figures in the Polish clergy and military—crashed near the Russian city of Smolensk, killing everyone on board. The passengers had been travelling to nearby Katyn to mark the 60th anniversary of the massacre of more than 20,000 Polish nationals by the Soviet secret police.
It was only a matter of time before Le Madame, the legendary Warsaw gay club run by Legierski, became a target. "We were the enemy," he recalled. As already noted, Le Madame was much more than a gay club. It hosted plays, music, performance art and political events—it even housed the headquarters of the Polish Greens, the party Legierski eventually came to represent. "The club was open-minded," Legierski recalled with pride. "And those in power didn't like it. They considered us dangerous." Just how dangerous is demonstrated by the lengths to which the authorities went to crush it.
On March 27, 2006, Warsaw police blockaded Le Madame, and prepared to shut it down. But the club's defiant patrons refused to leave, a protest which came to be labeled as "the Polish Stonewall."  Legierski led more than 200 activists in a sit-in, which lasted five days until police stormed the club in the early morning, brutally beating and dragging out the remaining protesters.
The club was closed, but the attempts to silence Legierski and Le Madame's activist community ultimately backfired. "It made us very visible in Warsaw and throughout Poland," Legierski recalled. "It gave us power. My sexuality is the reason I got into this. Gay people are discriminated against; they're not accepted." When the dust settled, Legierski went on to found Tomba Tomba (later renamed Usta Mariana) as well as M25, a gay nightclub and theatre.
The compulsion to "do something" has kept Legierski campaigning through several dramatic shifts in Polish political life. He became one of the founding members of the Polish Green party, Greens 2004. In November 2010, he won a seat in the Warsaw City Council. Legierski ran on a Social Democratic ballot, following an official electoral agreement between the Greens and the Democratic Left Alliance.  Following his victory, he told London's "Pink News": "I can't compare myself to Harvey Milk, but I'm glad that I am the first openly gay candidate to be elected for a public office in Poland."
The Republic of Poland is deeply Catholic and conservative, and human rights groups say it has a poor record on gay equality. Homosexuality is legal in Poland, but couples cannot adopt children, and there is no legal recognition of their relationships. The election of Legierski was widely seen as a sign of change.  Since he opened the door to LGBTI elected officials in Poland, at least two others, a gay male legislator, Robert Biedron, and a transgender lawmaker, Anna Grodzka, have been elected to serve in the Polish Parliament.
In 2013, Nobel Peace Prize winner and former Polish President Lech Walesa sparked outrage by saying that as a minority, gays have no right to a prominent role in politics, and therefore need to "adjust to smaller things" and should sit on the back benches, or even outside the chamber.  Biedron and Grodzka were asked to sit in a prominent place in the front row of Parliament for a three-day session in protest of Walesa's remarks, which were even denounced by his son, Jaroslaw Walesa, who is a European Parliament lawmaker. Jaroslaw was quoted as saying, "Gays, lesbians, the homosexuals, have the right to have a representation and should be in Parliament."
Legierski is deputy chairman of Polish Radio, and since 2017, has served on the District Bar Council in Warsaw.
Legierski distinguished himself as a lawmaker who cared deeply about human rights, the ecology, and human relations in the Polish capital. But his legacy of change and respect for all the citizens of Poland, including oppressed groups such as Polish Jews and the Roma (often derided as gypsies), endures. He stood out not only as a progressive man-of-the-people, but as a pragmatic legislator, who helped to open the hearts and minds of his countryman to view inclusion and diversity as a strength, and an ideal worth working for.  Legierski's impact on the political landscape will be felt for many years to come.
We thank Krystian Legierski for his empowering example, his advocacy for oppressed communities in Poland, and his many contributions to our community.