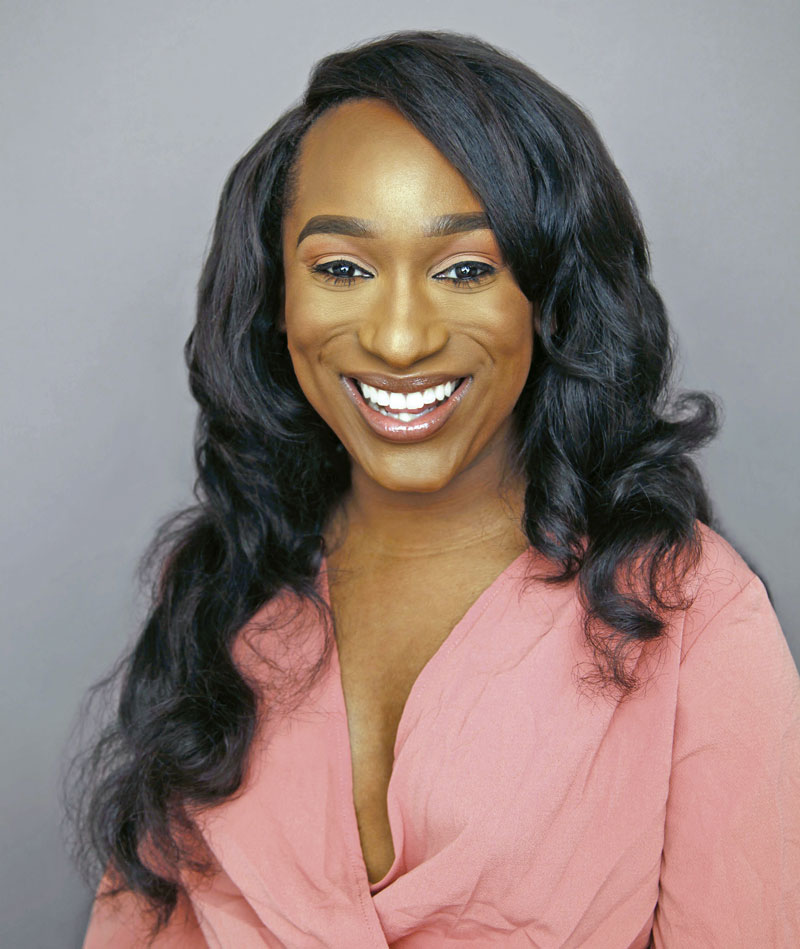 Elle Hearns
"Part of the reason why we're still doing some of the things that Marsha introduced to us, so many years ago, is because the mission was never completed. So, it calls for us to return to the origin of our attempts at liberation to really continue to create these pathways that support our people finding their way." 
Elle Hearns was born in Columbus, Ohio and grew up in a single parent home with two sisters. She attended Central State University. She cites Malcolm X, Marcus Garvey, and Marsha P. Johnson as her teachers. 
Hearns has worked as a youth organizer and is a founding member of the Black Lives Matter Global Network, which was created in the wake of the murder of Trayvon Martin in order to combat anti-Blackness and affirm the dignity of all Black lives. She has also worked for GetEQUAL, which advocates for legal and social equality, and is an ambassador for the Trans Women of Color Collective. 
Hearns co-founded and serves as the Executive Director of The Marsha P. Johnson Institute, an organization committed to protecting and defending the rights of Black trans people. In response to the murders of Black trans women she organized the first National Day of Action in 2015 to raise awareness about the disproportionate rate at which Black trans women were killed that year (a tragically enduring trend). 
"My favorite quote from Marsha," Hearns has said, "is 'I might be crazy, but that don't make me wrong.' And I think in a world that's consistently telling Black trans people that we're wrong about everything—that we're wrong for wanting more for ourselves; that we're wrong for wanting more for our community—that [it] is a relatable thing that we wish we had the freedom to just exist in, like Marsha did, without having to worry about if these efforts that we're making will be interrupted or how they'll be utilized against us."
Hearns has spoken at Harvard, Stanford, Columbia, NYU, and the Schomburg Center for Research in Black Culture. She has written for and been featured in a number of major publications, including the CUNY Law Review and Ebony magazine. In 2017, Hearns was named one of Essence's "Woke 100 Women" and one of The Root's "100 Most Influential African Americans."
On July 29, 2019, The Marsha P. Johnson Institute announced the Marsha P. Johnson Safety and Wellness Act to "provide Black trans women with a platform to design a national model for policies, legislation, and laws that prioritize the safety and wellness of their communities." In this transformative work Hearns' invitation to those who want to help is to do some self-love and self-reflection, organize with people in their communities, and "just show up."
We offer this biography with deep admiration for Elle Hearns' creation and nurturing of space and resources for Black trans women.