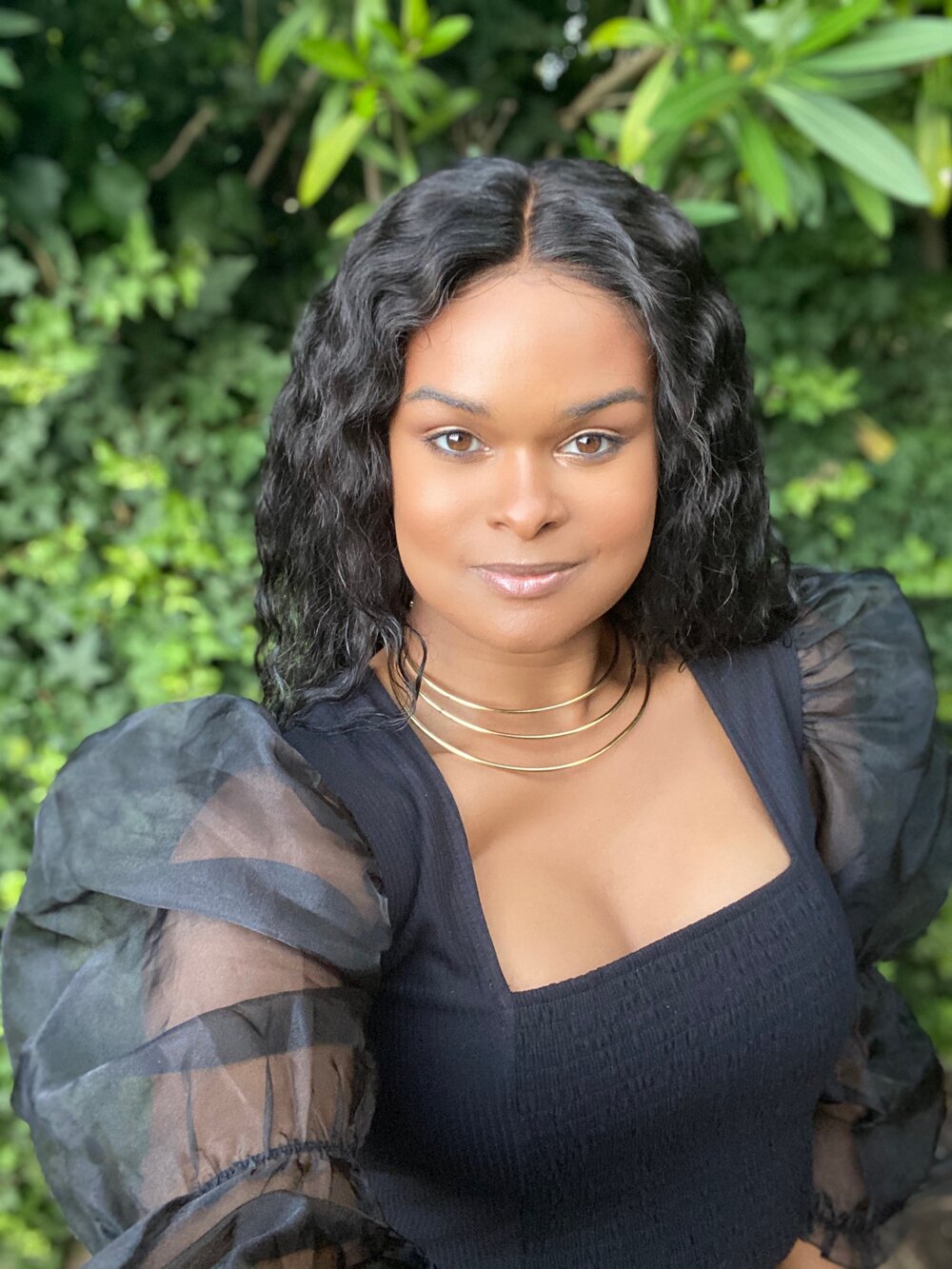 Raquel Willis
(b. 1991)
"There's no savior that will save our people, so it's about doing our own little lot of justice work to figure into the larger puzzle. …We're going to have to do it ourselves."
Raquel Willis celebrates her birthday on May 22nd. She was born and raised in Augusta, Georgia, growing up there during the last decade of the twentieth century. Willis' family was Catholic and encouraged giving back to the community–an ethic that she carried into adulthood. ""I hold onto their concept of stewardship," she told AJC, "and just figuring out ways that you can leverage what you do have to help the lives of other people." Both parents taught Sunday school and Willis attended church every week. 
From an early age, Willis remembers feeling conflicted about her gender and sexuality. She experienced bullying at school and in her neighborhood. At around age 10, when told by an older girl that she would have to prove she wasn't gay, Willis retorted, "I don't have to prove myself to anyone." She had started to claim her power. At age 14, Willis told her family she was gay, then her schoolmates. The bullying stopped, but Willis still didn't quite feel everything was right.
As a student of women's studies at the University of Georgia, Willis learned about transgender ancestors and gained the language she needed to articulate her full identity: not a gay man, but a trans woman. By junior year, she began presenting authentically. She She graduated in 2013 with a B.A. in journalism and a minor in gender studies. 
The catalyst for her career and her transition came with the passing of her father. After graduating, she became a reporter at the Walton Tribune in Monroe, Georgia. It was there that she discovered her passion for storytelling and advocacy. She quickly began to uplift grassroots organizations in Atlanta. In an effort to end policing of trans women of color and mass incarceration, she worked for the Solutions Not Punishments Collaborative (SNAP). 
Also in Atlanta, Willis worked with the Black Lives Matter network to lead Trans Liberation Tuesday. Following this mobilization, Willis worked as a national organizer for the Transgender Law Center in Oakland, California. In 2017, she was a speaker at the Women's March in Washington, DC. Also in 2017, Willis was a member of the Sojourner Truth Leadership Circle. 
In 2018, Willis was an Open Society Foundations Soros Equality Fellow. Using this, she developed Black Trans Circles, a project dedicated to create spaces for Black trans women to work through trauma and develop community organizing skills to address the injustices facing Black trans women. She was awarded the Emerging Leader Award by the San Francisco Transgender Day of Visibility Committee. Also in 2018, she was named executive editor of Out magazine, the first Black trans woman to lead the publication. She has been named to the Frederick Douglass 200, the YBCA 100 List, and ESSENCE's Woke 100 Women. 
While in charge of Out, Willis created and published the Trans Obituaries Project to call attention to the prominent violence against trans women of color as well as a 13 point framework to end this epidemic. For this work, she won a GLAAD Media Award for Outstanding Magazine Article. 
In 2020, Willis was named to the Forbes 30 Under 30 and the Root 100. She recently joined Echoing Ida, a national writers' collective for Black women and nonbinary people. She is currently the Director of Communications for the Ms. Foundation, a non-profit dedicated to building women's power for social, economic, and reproductive justice. In 2022, she will release a memoir about her activism and identity as a Black trans woman. 
We offer this biography with appreciation for Raquel Willis' refusal to be anyone other than who she is, for her leadership, and for her continued activism.