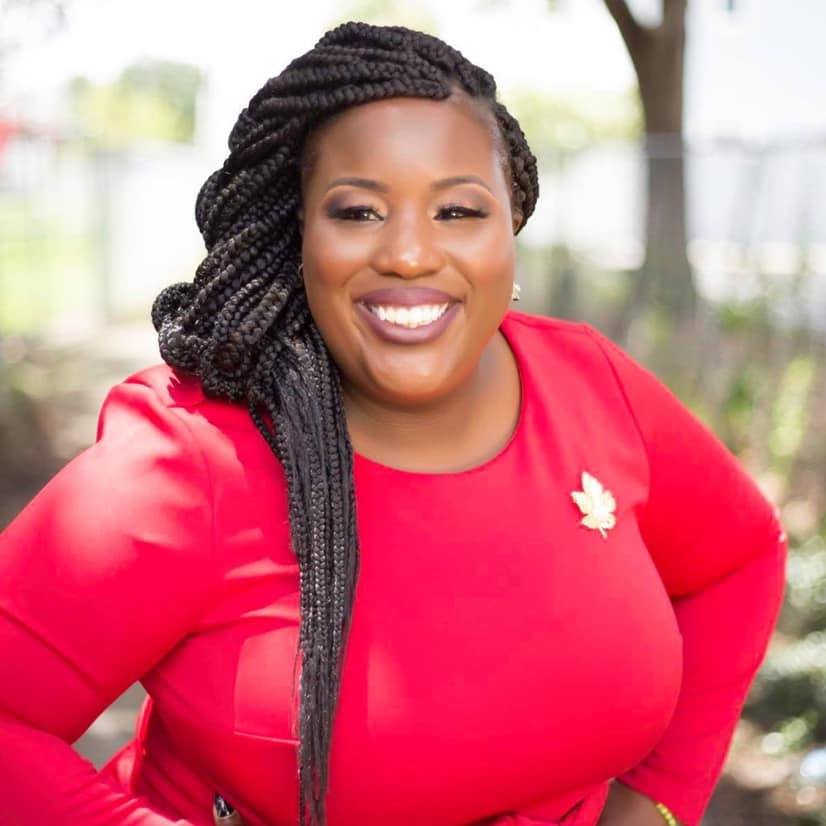 Michele Rayner-Goolsby
(b. 1981)
"I'm going to do what makes me happy. I'm going to be who I am. I'm not gonna hide away from it. And, in fact, I'ma lean into that thing." 
Michele Rayner-Goolsby was born on September 25, 1981 in Clearwater, Florida. She attended Lakeside Christian School and graduated from Florida State University in 2003 with a Bachelor of Science in international affairs and political science. While in school, she was a member of Delta Sigma Theta Sorority, Inc. She received a master's degree in international affairs from Florida State University in 2006. 
Rayner-Goolsby comes from a family full of public servants. Her mother was one of the first Black social workers in St. Petersburg, Florida. One of her uncles was the first Black Secretary for the Department of Corrections for the State of Florida. Another uncle is a former State Representative for District 70. 
Rayner-Goolsby graduated from Florida Coastal School of Law in 2011 and was admitted to the Florida Bar. After her graduation, she returned to Clearwater to work as an assistant public defender for Florida's Sixth Judicial Court, Hillsborough and Pinellas/Pasco Counties. 
Rayner-Goolsby is also the founder and lead counsel of her own law firm, Civil Liberty Law. She serves as local counsel for the NAACP Legal Defense and Education Fund and is a member of the Fred G. Minnis Bar Association, a voluntary association dedicated to supporting talented minority attorneys. She has received the Fred G. Minnis Bar Association Community Award for her work. 
Rayner-Goolsby is no stranger to advocacy. Several of her criminal and civil rights cases, including those involving Markeis McGlockton, Yasmine James, and Barbara Pinkney, have risen to national prominence. She has become a powerful emerging voice for criminal justice reform, as well as health, economic, education, race, and gender equity. 
Rayner-Goolsby, herself, has made history with her election to the Florida House of Representatives in 2020. She is the first openly queer Black woman to serve in the Florida Legislature. For her, this win represents a major step forward in representation as she notes, "I am my ancestors' wildest dreams." She has vowed to pursue equal justice and accountability in her work as a State Representative.
We offer this biography in appreciation of Representative Michele Rayner-Goolsby's leadership, activism, passionate civil rights work, and long-standing commitment to public service.