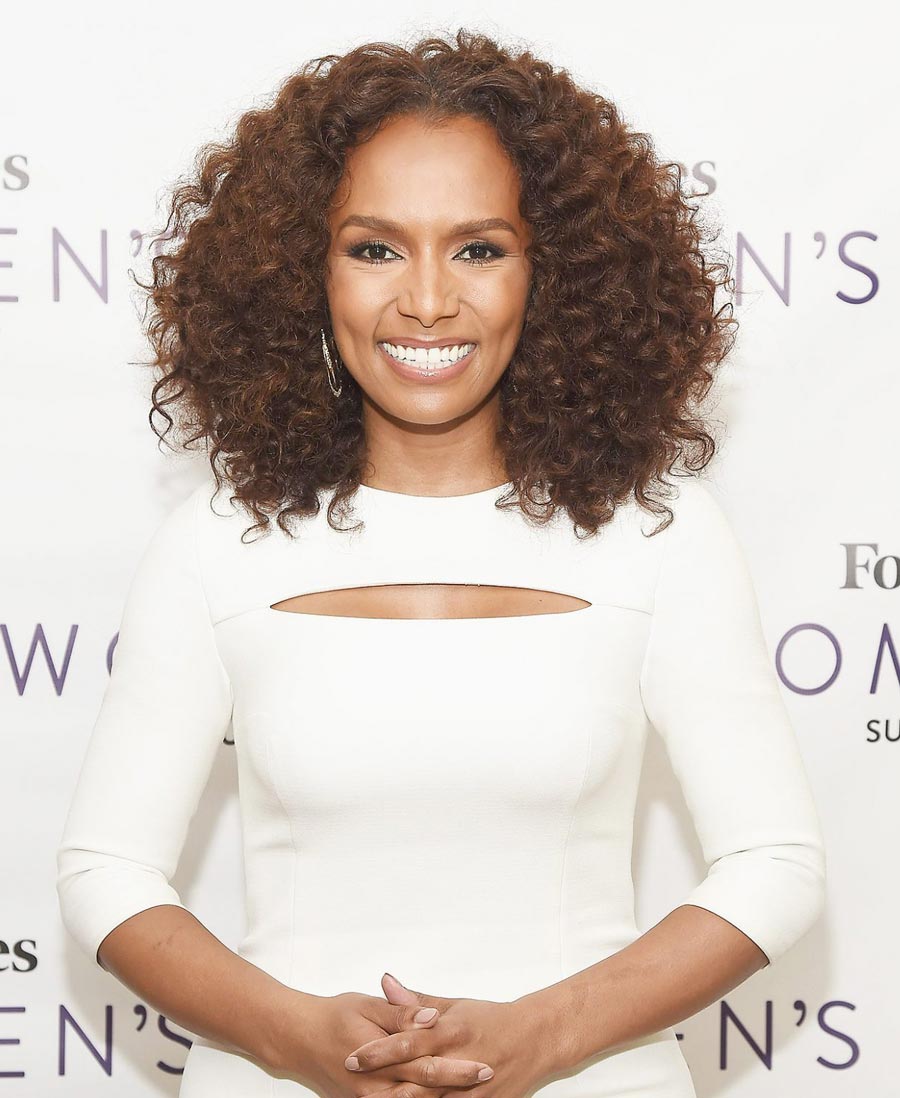 Janet Mock
(b. 1983)
"I believe that telling our stories, first to ourselves and then to one another and the world, is a revolutionary act. It is an act that can be met with hostility, exclusion, and violence. It can also lead to love, understanding, transcendence, and community. I hope that my being real with you will help empower you to step into who you are and encourage you to share yourself with those around you."
Janet Mock was born on March 10, 1983, in Honolulu, Hawaii and is the first of two children born to Charles and Elizabeth Mock. Mock spent most of her childhood in Hawaii, with portions in Oakland, California, and Dallas. 
After joining the Navy, Charlie Mock's first duty station was in Hawaii, where he met Elizabeth, a native Hawaiian who was working in civilian service on the Pearl Harbor Naval Base. They separated during Mock's early childhood, which prompted Elizabeth to send the children to live with their father. Janet would live in Texas with him for six years, with no contact from her mother until she was 12 years old. 
Upon Mock's return to Hawaii, she quickly found more than a home, she found community. There, she met her best friend, Wendi, who she describes as a "savior" for her. Wendi was comfortable in who she was, which Mock says was contagious. In an interview with The New Yorker, she noted that when she tweezed her eyebrows or wore eyeliner, "no one really noticed, because Wendi was always doing more." 
From the age of 12, Mock was surrounded by people who supported her transition. She self-financed it during her freshman year of high school and later affirmed her gender in Thailand. She kept her last name and chose her first name after entertainment superstar, Janet Jackson. Mock earned a degree in Fashion Merchandising at the University of Hawaii and later earned a Master of Arts in Journalism from New York University. She launched her career working as the web editor for People Magazine in 2007.
In her debut New York Times bestselling book Redefining Realness: My Path to Womanhood, Identity, Love & So Much More published in 2014, Mock detailed her early life. She wrote, "I knew even as a teenager that my femininity was more than just adornments; they were extensions of me, enabling me to express myself and my identity. My body, my clothes, and my makeup are on purpose, just as I am on purpose." Through the book, Mock has worked with companies like HBO, Allure Magazine, Entertainment Tonight, and Marie Claire. 
Recently, Mock made history by writing, directing, and producing FX's show Pose, which offers a glimpse into New York City's thriving ballroom culture during the late 1980s and early 1990s. The series is the first of its kind to have a leading cast of transgender and queer actors and actresses, almost all of whom are people of color. The show features stars like Angelica Ross, Billy Porter, MJ Rodriguez, Indya Moore, and Dominique Jackson. Mock is also the writer and producer of Netflix's Hollywood and Monster, both with queer leads.
Mock continues to advocate for trans lives. In 2012, Mock created the #GirlsLikeUs campaign, a space to empower and amplify the voices of trans women online. In 2013, Mock launched the Trans Book Drive, a story-sharing campaign that celebrates and centers trans characters and sends books to incarcerated trans men and women across the country. 
A few of Mock's accolades include being named one of Time's 30 Most Influential People on the Internet, 12 New Faces of Black Leadership, and 100 Most Influential People of 2018. Mock is also the recipient of the American Library Association's Stonewall Book Award for Redefining Realness. 
We offer this biography in honor of Janet Mock, a door opener and way-maker who continues to redefine history and advance equity.