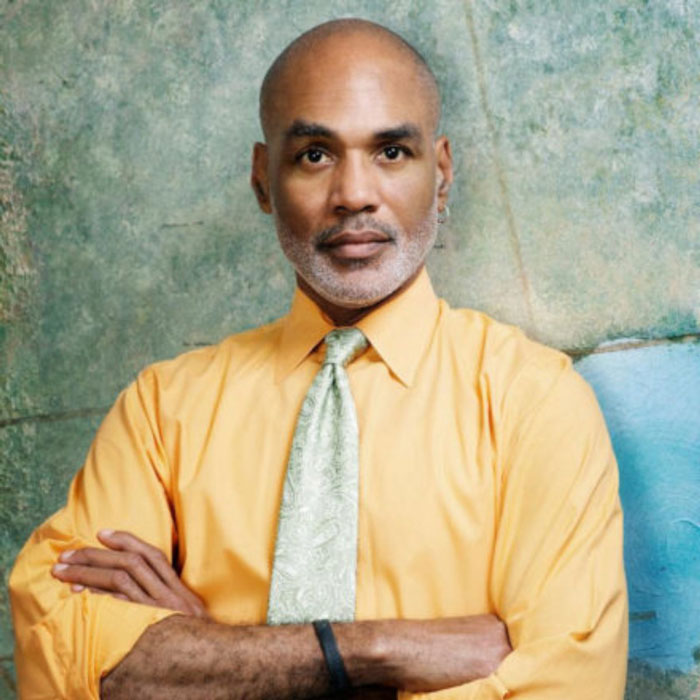 Phill Wilson
(b. 1956)
Phill Wilson was born April, 22, 1956. He grew up in Chicago, Illinois, where his parents moved to from the South after World War II. Wilson received a B.A. in theater and Spanish from Illinois Wesleyan University in 1976.
In the early 1980s, Wilson and his partner were diagnosed with HIV. His partner died from an HIV related illness in 1989. Both his own diagnosis and his partner's death fueled his involvement in HIV activism. Wilson did not feel like there was enough focus on solving the HIV/AIDS epidemic in the Black community, especially since he saw that HIV/AIDS was disproportionately affecting the Black community. In 1983, he organized and read a poem at a candlelight vigil for AIDS victims.
Wilson helped found organizations such as the National Black Lesbian and Gay Leadership Forum and the National Task Force on HIV/AIDS Prevention. In 1983, Wilson started to work as the Director of Policy and Planning for the AIDS Project in Los Angeles and also served as the AIDS Coordinator for the city. From 1990 to 1995, he was the co-chair of the Los Angeles HIV Health Commission. Wilson coordinated the International Community Treatment and Science Workshop at several of the International AIDS Conferences.
Wilson founded the Black AIDS Institute in 1999 and served as the organization's president and CEO until 2018. The Black AIDS Institute was created to raise awareness and educate Black Americans about HIV/AIDS treatment and care. The organization challenges the systems of oppression that marginalize Black people and exacerbates health challenges plaguing the community, while also responding to the unique needs of the Black community. Wilson was also appointed to President Obama's Advisory Council on HIV/AIDS, has worked as a World AIDS Summit delegate, and researched HIV policy, prevention, and treatment in Western and Eastern Europe, sub-Saharan Africa, and Asia.
In 1999, Wilson was inducted into the Chicago LGBT Hall of Fame. He has also received the Discovery Health Channel Medical Honor in 2004, received the Ford Foundation's Leadership for a Changing World award, a amfAR's Award of Courage, was named one of BET's Black History Makers in the Making in 2005 and received a GLAD Legal Advocates and Defenders' 2016 Spirit of Justice Award. In 2020, Wilson was named one of Queerty's 2020 Pride 50 honorees.
Wilson currently lives in Los Angeles, California.