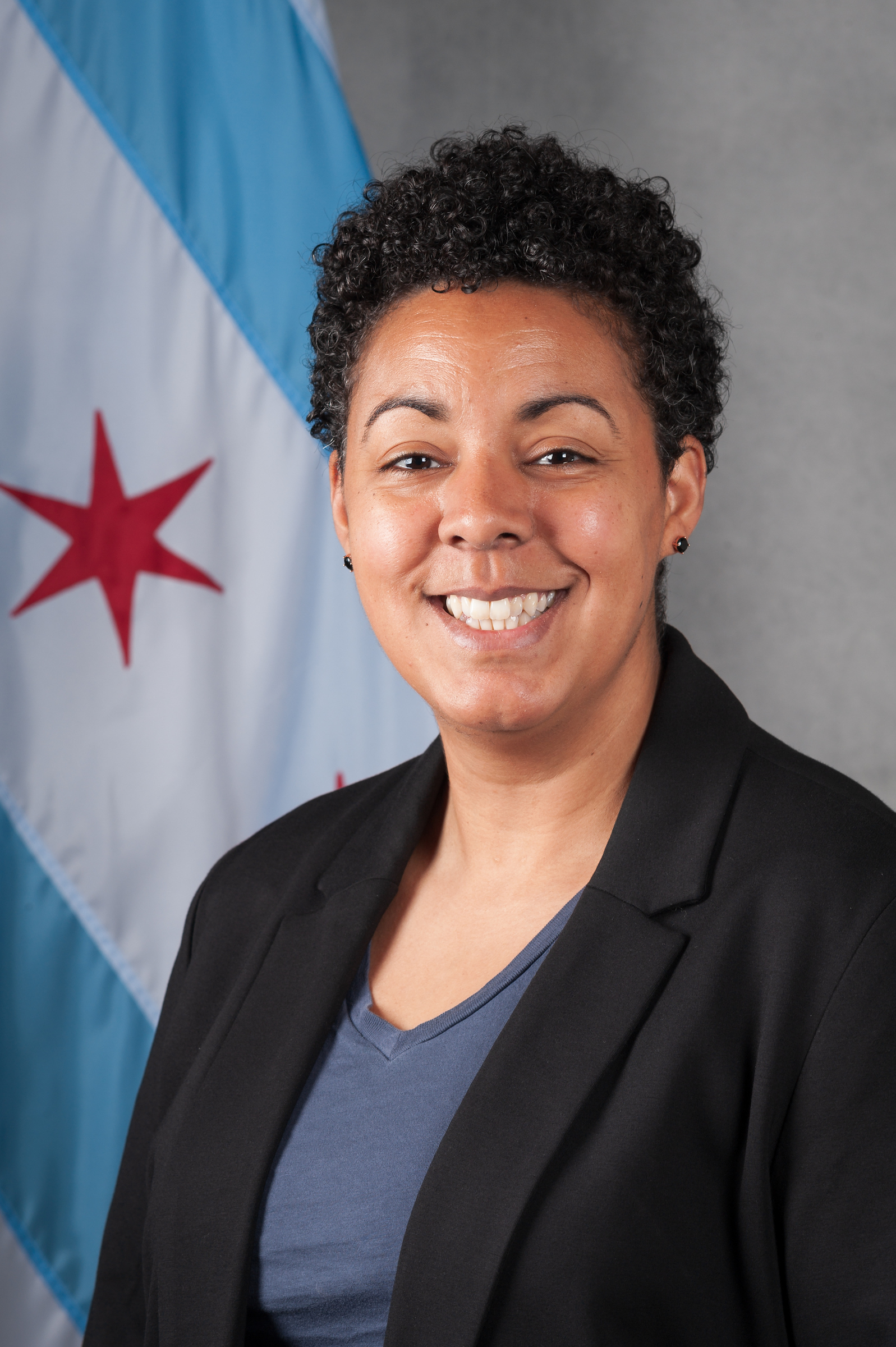 Maria Hadden
Maria Hadden was born in Columbus, Ohio to Skip, a 40-year union signalman for CSX Railroad, and Toni Hadden, who was a public employee for 20 years and now works as an attendance clerk at a public elementary school. Skip and Toni taught Maria many important life lessons, but there are two that have provided the foundation for everything she does. First: Be curious and ask questions. It's important to understand how things work and why. Second: Problems that affect any of us, affect all of us. And that if you see something wrong and you're able to help, you should do what you can to make it right.  With these values at heart, Maria chose to pursue a career that served and supported people, and earned the scholarship necessary to do something her parents couldn't –  attend and graduate from college. After graduating from The Ohio State University with a B.A. in International Peace and Conflict Studies she moved to Chicago to start her career and eventually continue her education. Like many new residents to our city, she chose Rogers Park because of its affordability, welcoming community culture, and proximity to the lake. A weekly regular at The Heartland Cafe, in Rogers Park, Maria found community.
Rogers Park wasn't just the first place Maria lived in Chicago, it was also the place she chose to purchase her first home. Not coincidentally, it is also the place her activism blossomed. When the housing bubble burst in 2007, and the developer of her building fled the country, Maria helped organize her neighbors to save their homes. Maria has been organizing and fighting with the community ever since.
Maria has been a leader in the 49th Ward through her advocacy, her art, and her work with Participatory Budgeting in Chicago. She lives with her partner, Natalia, and their two rescue dogs in the Pratt Ashland Cooperative. She enjoys living in a place where neighbors are friends and community is family – and she is proud of her community's resilience and motivation to work together in difficult situations. In her free time Maria is a photographer and artist who leads screenprinting workshops for young people. She took over The Art Patch Project from longtime Rogers Park activist Chris Drew and believes art is an important medium for activism and personal expression.
Before becoming Alderwoman, Maria Hadden was the Executive Director of Our City Our Voice, a national nonprofit organization she founded to enable communities and government across the country to redesign democracy for more empowered and equitable participation. Her expertise in public participation is grounded in grassroots organizing efforts for social change.
Before launching her own organization, Maria was a founding board member of The Participatory Budgeting Project, where she worked for 8 years with communities and government officials in the Midwest and South to create and facilitate democratic processes around public budgets. In this role, Maria has also worked with Aldermen throughout Chicago to design participatory budgeting processes around Aldermanic menu money, school budgets and TIF funds.
​Maria currently serves on the Board of Directors of the Black Youth Project (BYP) 100, and Voqal. BYP is an organization of activists aiming to create justice and freedom for all Black people through the principles of leadership development and inclusivity using  Black, queer, feminist lens. Voqal is a nonprofit that uses technology and media to build an educated, empowered and engaged public. Maria also:
Participated in a cohort on inclusive innovation in America's Cities for The Aspen Institute where she worked to bridge the gap between innovation in cities and marginalized and underserved communities.

Is an active member of the New Economy Coalition helping to create deep change in our economy and politics.

Serves on the Social Capital Committee of the Cook County Commission on Social Innovation.

Work on the local level with organizations fighting for progressive causes like Network 49 and United Working Families.
Natalia Vera, Maria's partner of six years, is the proud daughter of an immigrant from Puebla, Mexico, and was raised by a hard-working single mom. Natalia and her three siblings are fortunate to be part of a large family, most of whom still reside in Puebla. She works as Senior Research Paralegal for the American Bar Association and serves on the Board of Directors of the Chicago Council of Lawyers as well as the Center for Inclusivity, an organization that promotes healing and tries to bridge the percieved gap between LGBTQ individuals and communities of faith. Natalia also serves as Secretary on the Steering Committee of Network 49, Rogers Park's independent political organization.