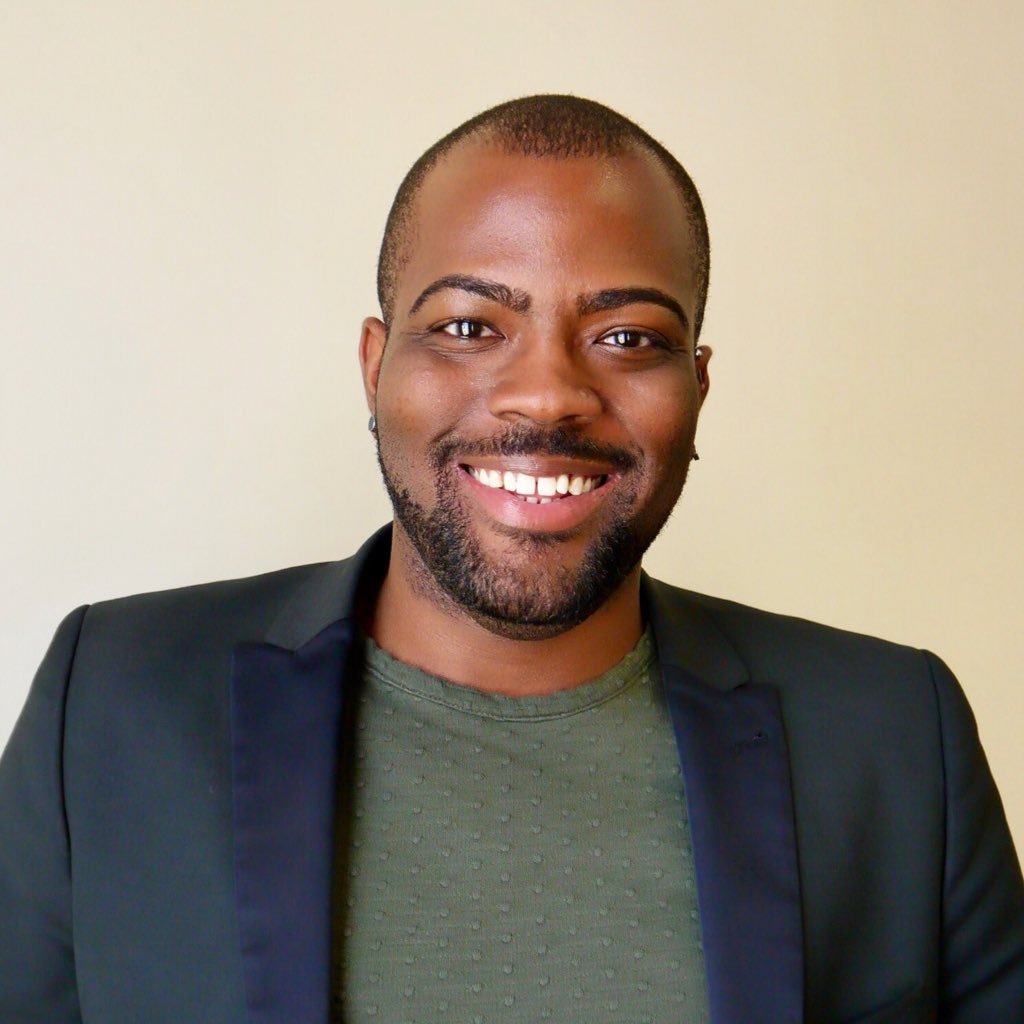 Preston D. Mitchum
Preston D. Mitchum, JD, LLM was born on March 3, 1986. He is an unapologetically Black and queer civil rights advocate, activist, feminist, writer, and professor residing in Washington, DC.
Preston D. Mitchum was born in Youngstown, Ohio, the son of Carla Postell. From a young age, his mother—especially as a fan of Malcolm X—taught Mitchum the importance of seeking the truth and never believing anything without research. Though this got him into trouble for most of his schooling, Mitchum quickly turned this into his passion for writing. He has two older sisters, LeShauna and Ebony, who instilled in him motivation, drive, and learning when—and more importantly, when not—to pick battles. While in middle school, Mitchum lost his little brother, Paris. He continues to carry Paris with him, in the form of a tattoo of him on his right arm.
Mitchum attended Trotwood-Madison High School in Trotwood, Ohio, and graduated in 2004.  Following high school, he enrolled at Kent State University, where he obtained his Bachelor of Arts degree in political science, with a concentration in public policy. Mitchum pursued a Juris Doctor from North Carolina Central University School of Law in Durham, North Carolina. In 2010, he was elected student body president, and in 2011, graduated cum laude.
During law school, Mitchum published two law review articles: "Gene Patents and Informed Consent: The Mythical Reasonable Person Standard," and "A Robust Conception of Speech: Hate Speech and the First Amendment." In addition, Mitchum was on the school's Moot Court Board, competing in two oral advocacy competitions, and making it to the semifinals in the Luke Charles Moore Invitational, a civil rights competition at Howard University School of Law.  It was in law school that Mitchum learned the importance of research and writing. Over the past few years, those dreams became realized.
In the fall of 2011, Mitchum enrolled in American University, Washington College of Law for his Master of Law degree in law and government, with a concentration in constitutional law and civil rights, along with a specialization in gender and law. He researched, wrote, and published three law review articles: "Screaming to be Heard: Black Feminism and the Fight for A Voice From the 1950s to the 1970s," "Homophobia as a Public Health Hazard: Gender Identities, Sexual Orientation, and the Human Right to Health," and "Slapping the Hand of Cultural Relativism: Female Genital Mutilation, Male Dominance, and Health as a Human Rights Framework." It was at this time Mitchum studied the roots of feminism; with those roots, he began to understand the exclusion of Black women from mainstream feminist movements, and wanted to ensure that the voices of marginalized groups would always be heard. Part of understanding feminism was first checking his privilege as a man (despite identifying as queer) and realizing that identities work together.
Mitchum remembers his coming out experience like it was yesterday. It has been over seven years since he logged onto Facebook and publicly announced his sexual orientation. "I can no longer stay silent, friends," he wrote. "I am gay and have been for a lifetime. I recognize that this may be a shock to some of you but I would be remiss to only share half of me." Coming out was both liberating and constricting for Mitchum. It was beautiful, although the consequences were occasionally ugly. He says he is glad he came out. But what about those people who aren't? Mitchum quickly realized, upon publicly announcing his sexual orientation, that the last thing a closeted LGBTQ individual needed, faced with a hostile social environment, is to feel like those individuals most accepting of their identity won't support them unless that identity is publicly proclaimed. He explained this in one of his first viral pieces, "On National Coming Day, Don't Disparage the Closet."
Currently, Mitchum is a policy research analyst at the Center for Health and Gender Equity (CHANGE), where he provides ongoing in-depth analysis of new data, policies, and programs within and across sexual and reproductive health and rights—including HIV/AIDS, maternal health, family planning, gender-based violence, and human rights. Prior to joining CHANGE, Mitchum was a judicial law clerk to Magistrate Judges S. Pamela Gray and Errol R. Arthur at the DC Superior Court, and was a policy analyst for LGBTQ and racial justice issues at the Center for American Progress (CAP) in Washington, DC. At CAP, Mitchum published more than fifteen columns on workplace discrimination, health, the school-to-prison pipeline, and social commentary on hot-button issues. In 2014, he co-authored a groundbreaking report, "Beyond Bullying: How Hostile School Climate Perpetuates the School-to-Prison Pipeline for LGBT Youth."
Mitchum serves on the boards of the Washington Bar Association-Young Lawyers Division and the Black Youth Project (BYP100) DC Chapter, and has written for "theGrio," "The Atlantic," "Huffington Post," "EBONY," "The Advocate," and others.
Mitchum isn't a policy wonk all of the time. During his free time, he enjoys dancing, happy hours, music, brunch, planning events, cooking, cleaning, and exploring different cities. In the near future, Mitchum wants to be known as an intersectional thought-leader who fights for the rights of marginalized groups, and who uses intersectionality as more than a buzzword. Mitchum believes it is important for the Black LGBTQ community to be proud of who they are because "we often don't see images of our nuance, our complexity, and our beauty—and we can be our own powerful representations."
We thank Preston D. Mitchum for his inspiring advocacy, and for his many contributions to our community.