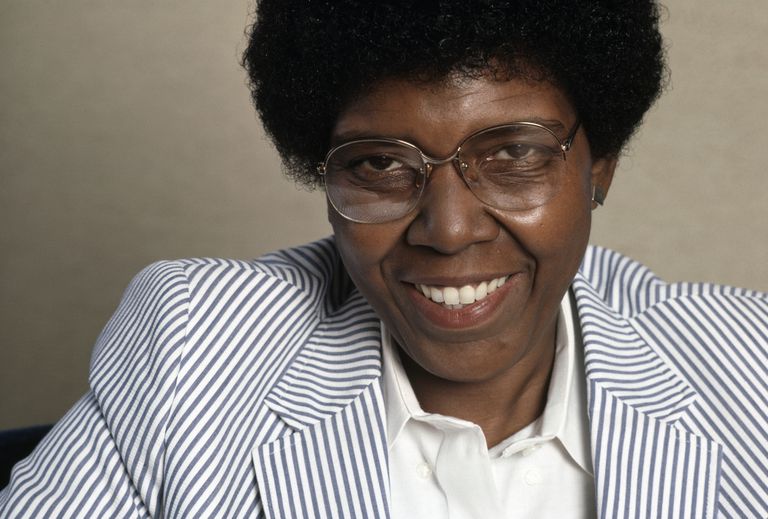 Barbara Jordan
(1936-1996)
"My presence here…is one additional bit of evidence that the American dream need not forever be deferred" 
Barbara Charline Jordan was born on February 21, 1936, in the Fifth Ward of Houston, Texas. She was the daughter of Benjamin Jordan, a Baptist minister, and Arlyne Jordan, a domestic worker. Barbara Jordan was encouraged by her parents to strive for academic excellence. She attended Roberson Elementary and Phyllis Wheatley High School. At Wheatley, Jordan was a member of the Honor Society. She was an award-winning orator and debater. Jordan wanted to study political science at the University of Texas-Austin, but was deterred because the school was segregated. She graduated from Texas Southern University, magna cum laude, with a double major in Political Science and History, in 1956. She became a member of Delta Sigma Theta Sorority Incorporated at Texas Southern University. She was one of few Black students in her law school class at Boston University. After law school graduation in 1959, Jordan taught Political Science at the Tuskegee Institute, in Alabama, before returning to Houston, in 1960, to take the Bar examination, and establish private law practice.
Barbara Jordan ran for a seat in the Texas House of Representatives in 1962 and 1964. She lost both campaigns before making history when she was elected to a newly drawn Texas Senate seat in 1966, thereby becoming the first Black person to serve in that body since 1883. On March 21, 1967, Jordan became the first Black elected official to preside over the Texas Senate. She was the first Black state senator to chair a major committee and the first freshman senator ever named to the Texas Legislative Council. Jordan then decided to run for Congress, and was elected in November 1972. In Congress, Barbara Jordan sponsored bills that championed the needs of poor, Black, and disadvantaged people. She sponsored legislation to strengthen the Voting Rights Act of 1965. She gained national notoriety for the statement she made at the 1974 impeachment hearing of President Richard Nixon. Casting a yes vote, Jordan stated, "My faith in the Constitution is whole, it is complete, it is total."
Having become a national celebrity, Jordan was chosen as a keynote speaker for the Democratic National Convention in 1976. She told the crowded convention "My presence here…is one additional bit of evidence that the American dream need not forever be deferred." She would return to address the Democratic National Convention again in 1992, and would become the first person of African descent selected to keynote a major political convention. President Jimmy Carter considered Jordan for attorney general and United Nations Ambassador, but she chose to remain in Congress. She was seriously thinking about challenging Sen. John Tower for re-election in 1978, but became ill and retired from politics.
In 1973, Jordan began to suffer from multiple sclerosis. She had difficulty climbing stairs, and started using a cane, and eventually a wheelchair. Jordan also suffered from leukemia.
Jordan wrote her autobiography Barbara Jordan: A Self-Portrait in 1979 and turned her attention toward teaching the next generation of leaders as a professor at the University of Texas at Austin. She became the Lyndon B. Johnson Centennial Chair of Public Policy in 1982. 
Jordan rarely discussed her personal life, but was a lesbian whose longtime partner, Nancy Earl, was an educational psychologist who would become an occasional speech writer. After Jordan's initial unsuccessful statewide races, advisers warned her to become more discreet, and not bring any female partners on the campaign trail. Jordan never publicly acknowledged her sexual orientation, but in her obituary, The Houston Chronicle mentioned her long and loving relationship with Earl. Barbara Jordan died of complications from pneumonia on January 17, 1996. She became the first African American woman to be buried in the Texas State Cemetery.
This biography is offered in loving memory of Barbara Jordan, who fought, unflinchingly, for civil rights and our bright futures.