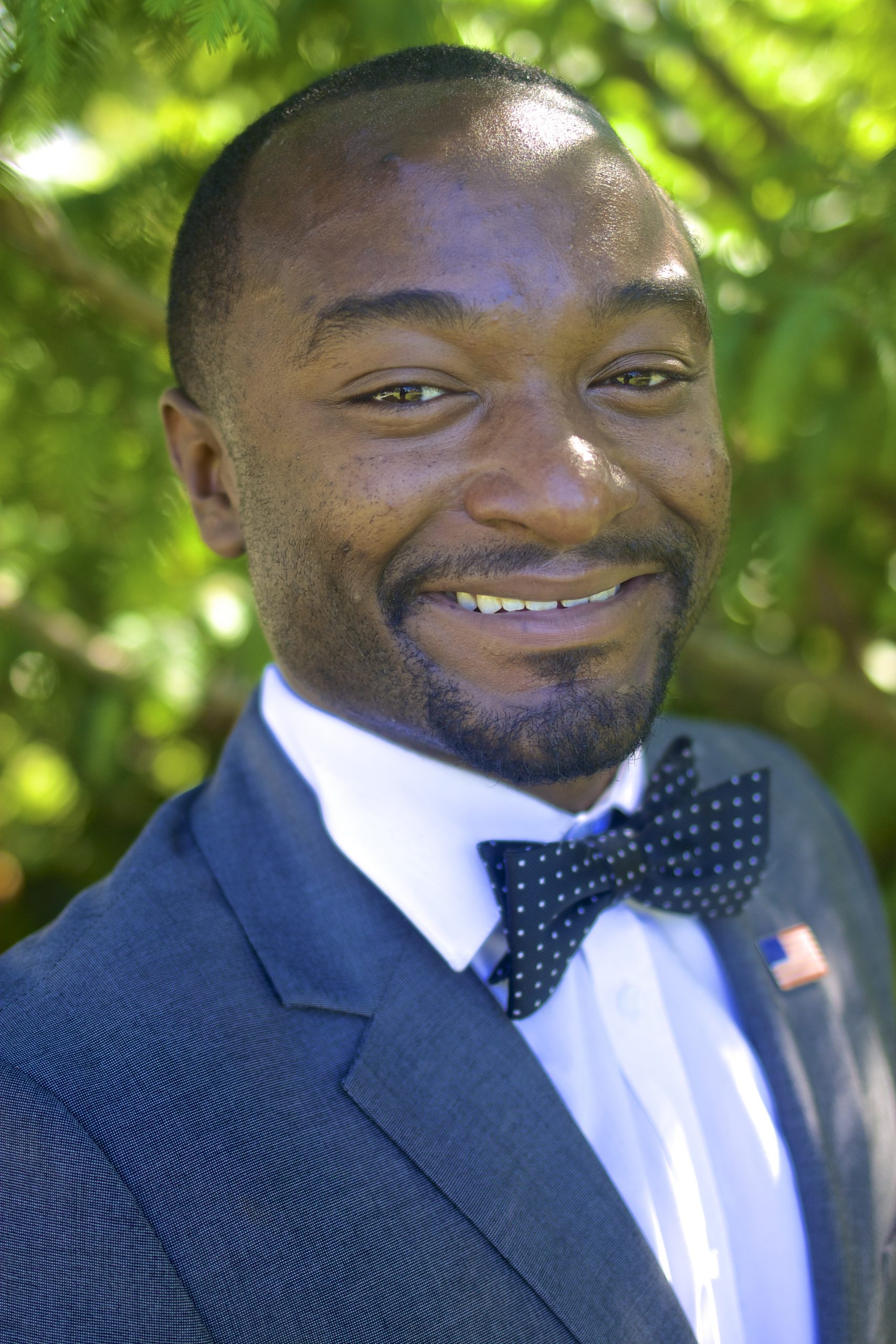 Terrance Laney
Terrance Laney was born on March 6, 1984. He is an accomplished organizer, activist, and political operative. Laney's work has centered on building movement to win policy changes for Black people, particularly the LGBTQ/SGL community.
Terrance Laney was born in McDonough, Georgia to Denise Mains and Danny Laney, and was raised by his maternal grandmother, Elizabeth Tanner. As a child, he was deeply impacted by issues surrounding his sexual orientation, and the pressures caused by growing up in poverty and the injustices manifesting in his family as incarceration, homelessness, drug addiction, and other health disparities. Despite these challenges, Laney became one of the first members of his family to graduate from high school and finish post-secondary education.
Terrance Laney completed his studies in 2007 with a BA in political science from Georgia Southern University. In college, he was involved with the debate team, the Gay-Straight Alliance (GSA), and wrote articles for the university's newspaper, "The Reflector." Laney also engaged in activism by protesting the campus appearance of Bernice King (the youngest child of Dr. Martin Luther King, Jr. and Coretta Scott King) after she marched against same-sex marriage and expressed opposition to LGBTQ equality in 2004.
Following college, Laney had the honor of interning with the Congressional Black Caucus, serving in the office of Congressman David Scott before becoming an inaugural member of the Congressional Black Caucus Foundation's Emerging Leaders Fellowship. Working on Capitol Hill inspired Laney to develop a passion for quietly creating change by developing an in-depth and practical understanding of the legislative process and the federal rule-making process.
With an expanding understanding of policy, Terrance Laney developed grassroots political skills by becoming a 2010 Center for Progressive Leadership New Leaders Fellow, and in 2012, a Young People For (YP4) – People for the American Way Foundation Front Line Leader. Laney applied his leadership and organizing skills at the National Black Justice Coalition, the Generational Alliance, and President Barack Obama's 2012 re-election campaign. In 2013, he focused on winning equal marriage rights for same-sex couples by organizing the successful Rhode Islanders United for Marriage campaign.
In 2014, Laney joined the staff of Congresswoman Maxine Waters, and had the "opportunity of a lifetime" to learn from "the fiercest advocate for civil rights in the United States House of Representatives" as she became the ranking member of the House Financial Services Committee. The same year, Laney became a founding member of BYP 100, serving on its national leadership team, and developing the organization's policy work as the national public policy co-chair. At BYP 100, Laney was instrumental in creating a policy-centered framework for young queer Black people to organize around protecting the Black community from police abuse ("The Agenda to Keep Us Safe"), and promoting economic justice ("The Agenda to Build Black Futures").
In 2015, Laney was appointed by Mayor Muriel Bowser as the deputy director of the Mayor's Office of LGBTQ Affairs, where he served as an advocate for LGBTQ people within the government of the District of Columbia. Three years later, he joined the DC Department of Housing and Community Development as special assistant to the director. In this capacity and any future opportunities, Laney says he will serve as a fierce advocate for creating opportunities for families like his own—people who need a fair chance at a better life.
In his spare time, Laney performs as a stand-up comedian, is active in his church at Unity of Washington, DC, writes, and travels.
We thank Terrance Laney for his activism and policy work, and for his unwavering support of our community.