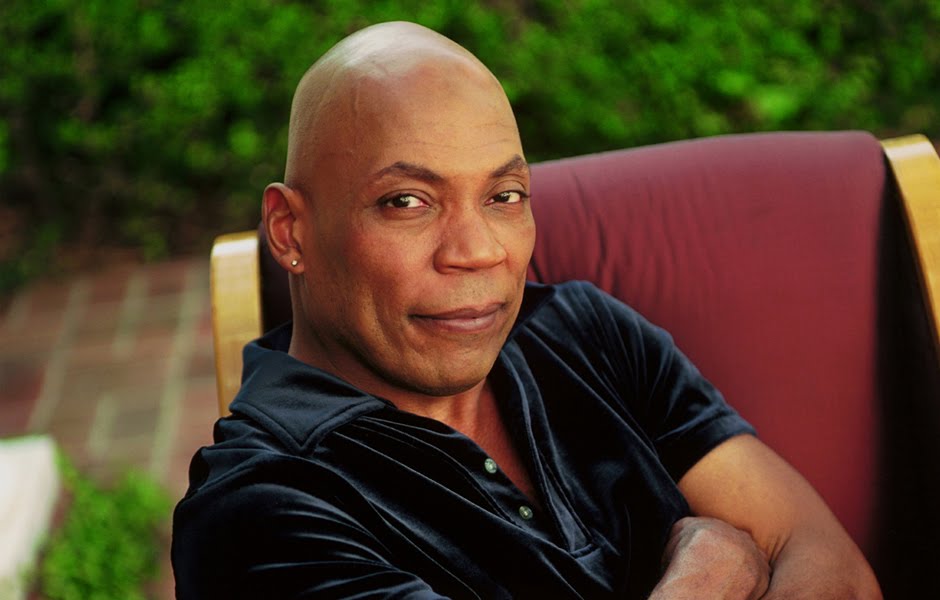 Paris Barclay
Paris Barclay was born on June 30, 1956. He is two-time Emmy Award-winning American television director and producer, and was elected by his peers to serve as the first African-American and openly gay president of the prestigious Directors Guild of America.
Paris K.C. Barclay was born in Chicago Heights, Illinois, and left his Harvey, Illinois neighborhood at the age of 14 to attend La Lumiere School, a previously all-white private, college preparatory boarding school in La Porte, Indiana. As a scholarship recipient, he was one of the first African-Americans to attend the school. Barclay then went on to Harvard College, in Cambridge, Massachusetts, where he was extremely active in student musical theater productions and the a cappella singing group the "Harvard Krokodiloes." During his four years there, he wrote 16 musicals, including the music for two of the annual "Hasty Pudding" shows.  One of his classmates at Harvard was current Supreme Court Chief Justice John Roberts. His Harvard roommate was novelist Arthur Golden, author of "Memoirs of a Geisha." In 2017, Barclay was awarded the prestigious Order of the Golden Sphinx by the Hasty Pudding Institute.
Moving to New York City to pursue his dream of creating projects for the stage, he studied under Stephen Sondheim and Charles Strouse at the American Society of Composers, Authors, and Publishers (ASCAP) Musical Theater Workshop. He eventually saw his show "Almost a Man," adapted from a Richard Wright story, produced Off-Broadway. Having conquered substance abuse problems, Barclay landed a stint working in advertising as a copywriter and creative supervisor at Grey, Batten, Barton, Durstine & Osborn (BBDO), Cunningham & Walsh, and Marsteller. The advertising world gave him a chance to direct commercials.
Paris Barclay then moved into music video directing and production through his own company, Black & White Television. He directed music videos for Bob Dylan, New Kids on the Block, Janet Jackson and Luther Vandross, Harry Connick Jr, and Barry White. Most notably, he created eight videos for LL Cool J, including "Mama Said Knock You Out," which won awards from both MTV and Billboard, and went on to be listed by The Rock & Roll Hall of Fame as one of the 500 songs that shaped rock and roll. In 2013, "Complex" magazine ranked "Mama Said Knock You Out" as one of the top 50 rap videos of the 1990s, crediting it with creating "one of the most crucial links in establishing the cultural bridge between boxing and rap."
Barclay was often hired to direct videos for films, introducing audiences to "House Party" in 1990, "White Men Can't Jump" in 1992, "Mo' Money," also in 1992, "Posse" released in 1993, and "Cool Runnings" also in 1993, among others. In 2012, Barclay directed his first music video in 16 years, working once again with LL Cool J and R&B star Joe on the video for "Take It."
His music video reel convinced producer John Wells to hire him as a director for the short-lived series "Angel Street" (CBS, 1992), and that connection with Wells eventually led to his directing for NBC's "ER." Along the way, Barclay oversaw episodes of other series ("Second Noah" and "Sliders") before he settled in at "NYPD Blue." In three years there, Paris Barclay would receive two Emmy Awards for Outstanding Directing for a Drama Series, the second of which was for the episode titled "Hearts and Souls," a farewell to Jimmy Smits' character Bobby Simone that has been ranked one of TV Guide's 100 Best Episodes of All Time.
Barclay's attempt to leap to the big screen resulted in Shawn and Marlon Wayans' comedy parody, "Don't Be a Menace to South Central While Drinking Your Juice in the Hood" for Miramax in 1996. He also produced the television films "The Cherokee Kid" for HBO and "The Big Time" for TNT. In 2000, Barclay joined forces with fellow "NYPD Blue" producers Steven Bochco and Nicholas Wootton to create "City of Angels," a medical drama with a predominantly African-American cast including Blair Underwood, Viola Davis, Octavia Spencer, Maya Rudolph, and Vivica A. Fox. The show aired on CBS for two seasons while winning two NAACP Image Awards.
Paris Barclay is currently among the busiest television directors in the industry, having directed more than 150 episodes of programs including "The West Wing," "CSI," "Lost," "The Shield," "House," "Law & Order," "Monk," "Numb3rs," "City of Angels," "Cold Case," "Sons of Anarchy," "The Bastard Executioner," "The Mentalist," "Weeds," "NCIS: Los Angeles," "In Treatment," "Glee," "Smash," "The Good Wife," "Extant," "Empire," and "Scandal."
In addition to his two Emmy wins and six nominations, Barclay has received four Peabody Awards, a Director's Guild of America Award (among ten nominations), and a WGA nomination for co-writing "Pedro" with Dustin Lance Black. He has also received the Bridge Award from the Cornerstone Theater in Los Angeles for over 20 years of contributions to theater, and was named by POWER UP as one of the Top Ten Gay Men in Entertainment. He is the 2001 GLAAD Stephen F. Kolzak Award winner in honor of his outstanding representation of the LGBT community, and the recipient of the 2004 Pan-African Film Festival Pioneer Award and Project Angel Food's Founder's Award. He also received the 2012 Upton Sinclair Award from the non-profit Liberty Hill for "unwavering idealism and vision," and in 2012, he and husband Christopher were bestowed the Family Values Award from In the Life Media, given to "individuals whose representation of LGBT families serve as an inspiration for all Americans." "Advertising Age" featured Barclay on its cover as one of 2011's 50 Most Creative People. In 2014, he was inducted into the NAACP Hall of Fame.
After ten years together, Barclay and his husband Christopher Mason married in 2008. They are the proud fathers of two adopted children from the Los Angeles County foster care system, William and Cyrus.
We thank Paris Barclay for his impressive contributions to television, music videos, cinema, and the stage, and for his advocacy for our community.