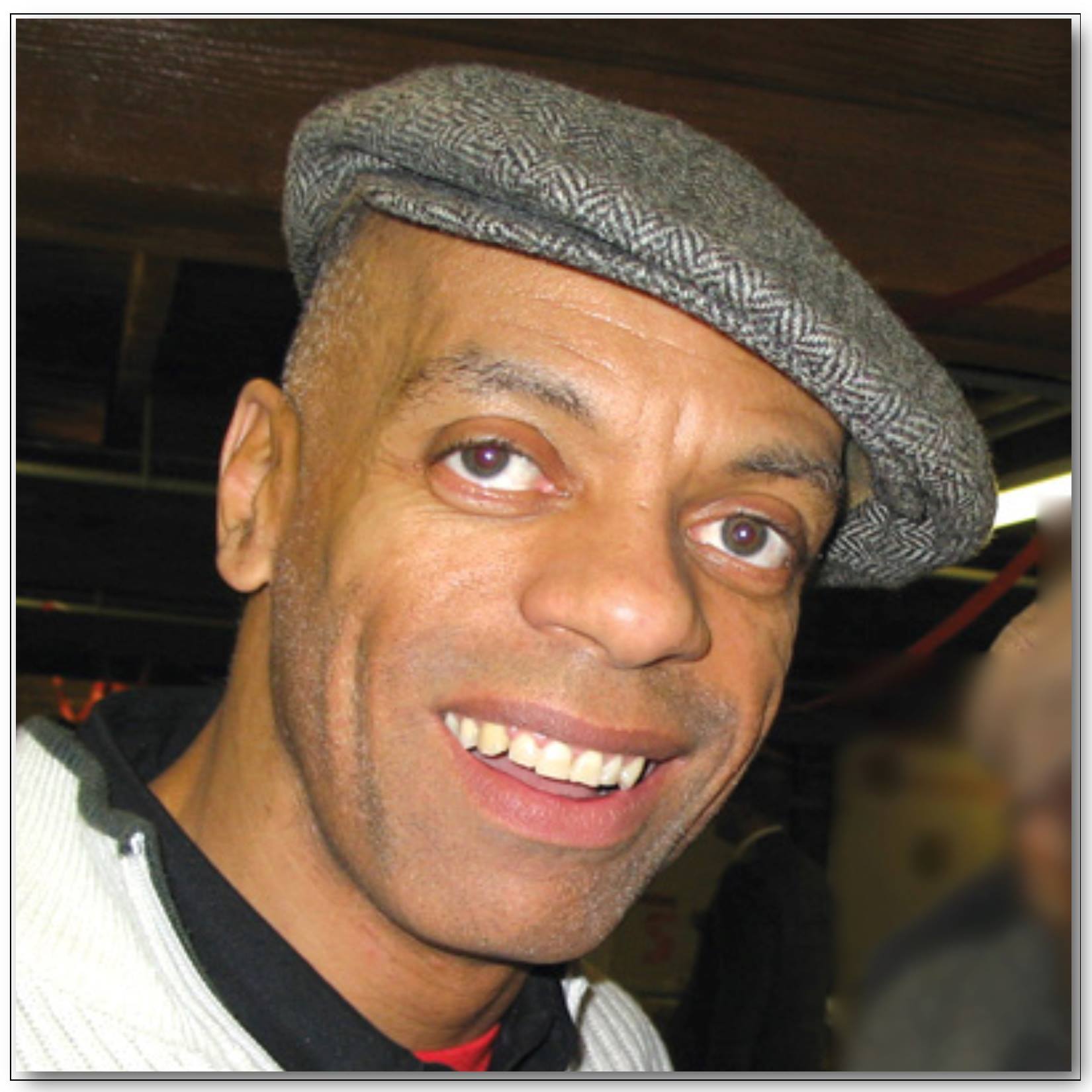 Earnest Hite
Earnest Hite was born on August 24, 1954 (to January 15, 2008). He was a respected HIV/AIDS and Black gay activist, health educator, and youth worker for community-based groups in Illinois and the San Francisco Bay area. He was also a frequent contributor to "BLACKlines" and "OUTlines" (now "Windy City Times").
Earnest Edward Hite, Jr. was born in Urbana, Illinois, the oldest child of Earnest, Sr. and Dorothy L. Patterson Hite. He was a product of the Champaign, Illinois public school system, graduating from Centennial High School in 1972. Hite earned his associate of arts degree from Parkland College, before continuing his education at the University of Illinois at Urbana, Chicago State University, and National Louis University in Chicago.
In 1981, Hite moved to Chicago, and spent the next seven years working at the University of Illinois Hospital. After becoming one of the city's most high-profile openly gay Black men, he co-founded Image Plus in 1987 after testing positive for HIV. The organization, which he started with life partner and best friend Leon White, offered support to young gay and bisexual men of African descent.
Hite joined the HIV/AIDS staff at Cook County Hospital as a health educator, and volunteered with the hospital's growing HIV/AIDS program. In the following years, he served as an employee or volunteer at several organizations, including the Garfield Counseling Center, the Minority Outreach Intervention Project, the Kupona Network, the 10% Show, the BROTHERRS Project, the Chicago Black Lesbian and Gay Organization, Chicago Outlines, the Night Ministry's Open Door Youth Shelter, and the City of Chicago's Advisory Council on Gay and Lesbian Issues. Hite was president of ADODI from 2003-2005, and, later, worked as a prevention manager for Better Existence with HIV (BEHIV).
In 1991, "Jet" magazine quoted Hite in a report about a study linking homosexuality to a physiological difference in the brains of gay men. He was concerned about the findings, stating, "There are environmental, sociological, and biological aspects…a combination of things that we have not been able to pin down…that would give meaning to the sexual behavior of men who engage in sex with other men."
Adding that he feared the study would inspire African American men to discriminate against their LGBTQ brothers, Hite added, "Because you are homosexual or choose that lifestyle, you don't fit into that mold, you get tagged sissy, fairy, fruit, which demeans and is negative. It leads directly to discrimination…To discount us because of an area of our lives puts them [Black men] in the role of the oppressor."
In May 1993, Hite became the first openly gay, African-American male to receive the prestigious Stonewall Award in recognition of his contributions to quality of life for the gay and lesbian community. A year later, he was inducted into the Chicago LGBT Hall of Fame.
Hite was a member of the Salem Baptist Church, was active in the Baptist Training Union and Youth Choir, and sang in the St. Luke C.M.E. Church Youth Choir, all in Illinois.
On January 15, 2008, Hite was driving on a snow-covered U.S. Route 20 in Indiana, when he lost control of the vehicle and collided with an oncoming garbage truck. He was transported to Porter Hospital, where he was pronounced dead. Hite was 53.
We remember Earnest Hite for his activism, writing, and support of the HIV/AIDS and LGBTQ community.