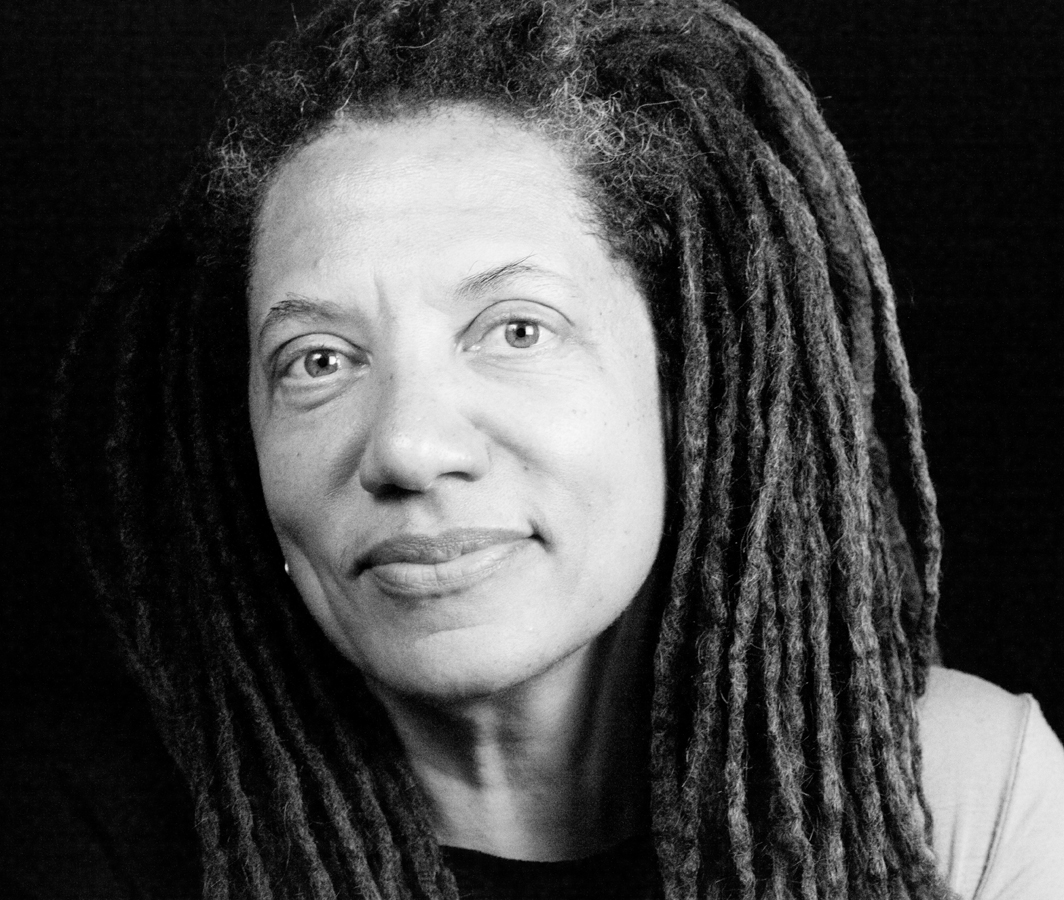 Nikky Finney
Nikky Finney was born on August 26, 1957. She is an award-winning American poet, respected academic, and social justice and cultural preservation advocate. In a 2011 interview with "Poets and Writers" magazine, Finney declared, "I'm trying to have a conversation about truth." Finney has long encouraged other lesbian poets to write, publish, and read their work.
Born Lynn Carol Finney in Conway, South Carolina, she is one of three children, and the only daughter of Ernest A. Finney, Jr., a respected attorney and retired chief justice for the state of South Carolina. Ernest Finney served as head legal counsel for the Friendship 9, a group of Black junior college students arrested and charged when trying to desegregate McCrory's lunch counter in Rock Hill, South Carolina. Her mother, Frances Davenport Finney, was an elementary school teacher. Both of Nikky Finney's brothers are attorneys in South Carolina.
Nikky Finney was educated in both the Catholic and South Carolina public school systems during the era of desegregation. She was very close to her maternal grandmother, Beulah Lenorah Butler Davenport, and felt connected to the nearby South Carolina sea. Finney immersed herself in books and writing poetry, acquiring the nickname "Nikky" after poet Nikki Giovanni, who would later become a friend and mentor. Finney graduated from Sumter High School in 1975, and went on to attend Talladega College, an historically black college in Alabama, where she was mentored by renowned poet and essayist Dr. Gloria Wade Gayles.
After graduating in 1979, Finney turned to photography and documenting Black contributions to creativity and culture in the United States. She matriculated at Atlanta University, working in the African American Studies department, and joined the Pamoja Writing Collective community writing workshop. She also immersed herself in the poetry and visual arts of the Black Arts Movement. After abandoning graduate studies due to limited opportunities, Finney returned to working in photography in Talladega. She joined the staff at the National Black Women's Health Project, and traveled to Nairobi, Kenya, for the United Nations conference, "End of the Decade of Women," in 1985.
Finney's first book of poems, "On Wings Made of Gauze," was published by William Morrow in 1985. She relocated to Northern California, where she continued her work as a poet and became involved in progressive causes. From 1989-1990, Finney was a visiting writer in the English department at the University of Kentucky, and was eventually offered a permanent position on the faculty. She would remain there for more than two decades, becoming a Provost's Distinguished Service Professor of English.
Her second book of poetry, "Rice," was published in 1995 by Canadian publisher SisterVisions, and received a PEN American Open Book Award in 1997. Finney's story cycle, "Heartwood," geared toward literacy students, was published in 1998 by the University Press of Kentucky. She took a temporary leave from the University of Kentucky in 1999 to hold the Goode Chair in the Humanities at Berea College, the first interracial and coeducational college in the American South.
Finney's third book of poetry, "The World is Round," was released in 2003, and was honored with the Benjamin Franklin Award for Poetry. In 2007, she became interim director of the African American Studies and Research Program at the University of Kentucky. That same year, "The Ringing Ear: Black Poets Lean South," was published by the University of Georgia Press under the auspices of Cave Canem, an organization that fosters opportunities for African American poets. The collection, which was edited and introduced by Finney, highlighted the work of one hundred African American poets who are from or wrote about the South. From 2007-2009, Finney served as the Grace Hazard Conkling Writer-in-Residence at Smith College in Northampton, Massachusetts.
"Head Off & Split," Finney's fourth book of poems, was published in 2011, and was honored that year as the winner of the National Book Award for Poetry. Her acceptance speech at the awards ceremony, touching on race, reading, and writing, was so extraordinary that host John Lithgow called it "the best acceptance speech for anything that I've ever heard in my life." "Head Off & Split" was also selected as the 2015-2016 First Year Book by the University of Maryland, College Park, providing students the chance to discuss issues using a common text. The University of Maryland also commissioned her work, "The Battle of and for the Black Face Boy," which, in 2015, became the first feature-length poem to be published in the "Oxford American."
In addition to traveling, and writing for journals, magazines, and other publications, Finney holds the John H. Bennett, Jr., Chair in Creative Writing and Southern Letters at the University of South Carolina in Columbia. She returned to her beloved home state in 2013 after teaching creative writing at the University of Kentucky for more than twenty years. Finney wrote in an open letter to her readers, "The University of South Carolina, graciously, made me an offer I could not refuse."
Finney is a founding member of the Affrilachian Poets, a writing collective based in Lexington, Kentucky, and served on the faculty and is an honorary director of the Cave Canem Foundation, which she called "the major watering hole and air pocket for black poetry."
We thank Nikky Finney for her impactful poetry, her lifelong commitment to teaching, and for her many contributions to our community.