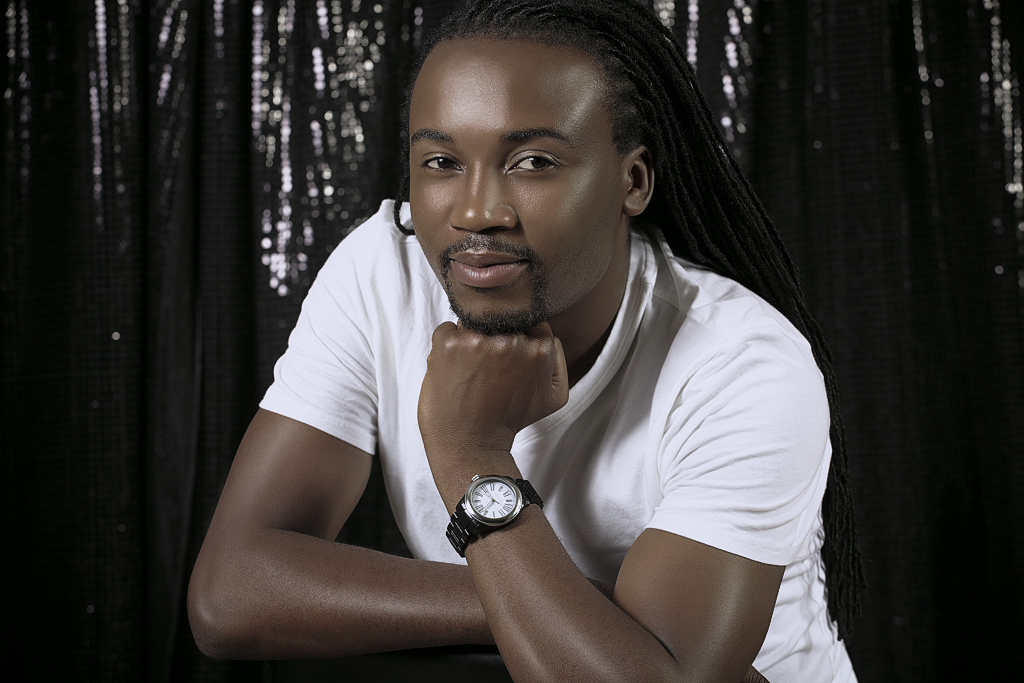 Frank Malaba
Frank Malaba was born on September 7, 1981. He is an acclaimed actor, poet, radio producer, and human rights activist.
Frank Malaba was born the second child of five in Bulawayo, Zimbabwe, to Malachi-Allen Malaba-Ncube, who was a soldier, and his mother, Sheirly Sihle Mlilo, a seamstress. He attended Founders High School in Bulawayo, where he graduated in 1999. While in school, Malaba was part of the debate club. It was also here that he discovered his love for poetry and writing, which you can check out at www.frankmalaba.blog.
Following high school, Malaba focused on theatre training at Bulawayo Theatre, before joining Amakhosi Theatre and crossing over into television acting. During this period, he decided to extend his training into the technical side of television, and enrolled at Media Village in Cape Town, South Africa, where he qualified in screenwriting, producing, and directing for television. Acting roles soon followed in Zimbabwe and South Africa. Although Malaba never attended any prestigious performance schools, he continues to make his mark in television and stage.
Growing up in Zimbabwe as a gay Black man who was into the arts scene was no easy task. State-sponsored homophobia made it difficult for Malaba to be open about his sexual orientation, although a few people knew and accepted him unreservedly. His was a slow coming out process that started with some family members, then the entire country once in South Africa a few years later. This allowed Malaba to be more vocal and open about the plight of LGBTIQ people across the continent. In so doing, he attracted a lot of negative media from his country of birth.
In 2008, Malaba was threatened by plainclothes policemen in Zimbabwe after he had given a television interview about opinions he had of the political violence during the presidential election period. He started getting threatening and blackmailing phone calls. Malaba left the country a week later, after he was threatened with jail time and physical violence.
Malaba's current human rights advocacy is an extension of the work he has done on radio as the producer and host of "Radio Today Outspoken," which ran from 2009 to 2012, and was the only encompassing and affirming radio show that fully dealt with the issue of LGBTIQ rights in Sub-Saharan Africa and beyond. When funding and international support for the program dried up, it only compelled Malaba to move onto another powerful platform—his poetry.
Malaba has a passion for storytelling in various forms; creativity is the umbilical cord that connects him to all things spiritual, forbidden, celebrated, and human. His poetry is a celebration of the freedom of an African soul. Malaba's book of poetry, "If Words Could Speak," explores love openly. It deals with international issues of human rights, and doesn't shy away from issues of same-sex love under the African sun. The work will be available soon through his website.
Malaba's inspiration comes from the subtleties in mundane life. His greatest conviction in life is to work for the empowerment and betterment of women and children. Malaba has a passion for human rights across the world, and a keen interest in the issue of gay rights and those of women and children on the African continent. American jazz and folk vocalist Nina Simone has also had a great impact on Malaba's life. She was not only dedicated to her craft, but did not shy away from standing up for what she believed in. To Malaba, she represents strength, love, and dedication.
Frank Malaba enjoys seeing LGBTIQ youths and adults become comfortable in their own skin, opening up and creating a progressive dialogue, and growing into contributing citizens that have found purpose in spaces that wouldn't otherwise even see them as human. Malaba treasures the Black and SGL/LGBTI/Queer community because homophobia has threatened their very dignity. He is appalled that governments in Africa attempt to decide whether they deserve to live or not.
In July 2014, Malaba was named one of 200 young South Africans making a difference on the continent. It was a significant step in recognizing same-gender-loving (SGL) Africans as contributors in an otherwise homophobic environment. South Africa has a very progressive constitution that is a beacon of human rights on the continent.
Aside from his LGBTIQ activism, Malaba volunteers with the Nal'ibali Reading Project, an organization that encourages reading for enjoyment among children and adults as a way of cultivating interest in literacy. He believes the only way that communities can achieve change and tolerance is through education.
Malaba is in the process of completing his new play, "Broken Pathways," which explores the issue of male-on-male rape in Africa, and the taboos of talking about it. It touches on the effects of rape as a weapon of war, and its impact on the people conceived out of these situations. It also brings the hope of reparations for the affected. The play will tour many cities around the world.
Malaba loves the sound of the ocean, and can often be found walking along the shore, listening to music or crafting his next poem or play.
We thank Frank Malaba for his contributions to the world, and for his unflinching support of our community.