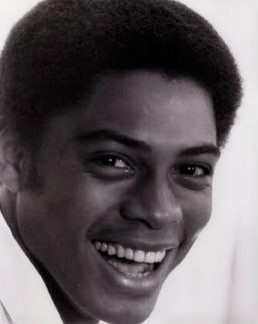 Gilbert Price
Gilbert Price was born on September 10, 1942 (to January 2, 1991). He was an accomplished baritone singer and award-winning actor.
Gilbert Price was born in New York City, one of three children born to Leon and Carmen Price. His father had had some experience in show business, having worked with Redd Foxx as a comic. His maternal grandmother was from St. Kitts. When Price's parents separated, his father moved to Charlotte, North Carolina, where he fathered three other children with his new wife.
Price was educated first in New York City public schools, but his Protestant parents transferred him to a Catholic elementary school, believing he would get a stricter education with nuns as teachers. In elementary school, he reportedly converted to Catholicism. As a teenager, he was educated at Erasmus Hall High School in Brooklyn, where he stood out for both his talent, and his gentle, easygoing manner. Price became a lead singer in the school choir, along with fellow member Barbra Streisand. Price graduated in 1960.
Price went on to formal voice and theatre training at the American Theatre Wing. After touring in the early 1960s with Harry Belafonte and the Leonard de Paur Chorus, he became a protégé of Langston Hughes, and played a lead role in Hughes' pioneering gospel musical, "Jerico-Jim Crow," which appeared off-Broadway in 1964. It was based on a book written by Hughes, and was co-directed by Alvin Ailey. Price won a Theatre World Award for his role, and received widespread acclaim from critics for his first professional appearance, including a "Life" magazine article, "Stages Fill with Anger and Eloquence, A Burst of Negro Drama."
A review of his performance in "The New York Times" noted, "When he appeared on stage, I saw a fellow of fairly small frame, strikingly handsome, with dark brown eyes, a winning smile, and shining white teeth. But the moment he started to sing, I was hardly conscious of anything else except The Voice. From that modest physique issued a radiant stream of ravishing beauty and expressivity, which, when the occasion demanded, expanded to so enormous a size as to seem almost a physiological impossibility."
Langston Hughes reportedly fell in love with Price, and the two were inseparable throughout the musical's run. Unpublished love poems of that time by Hughes were addressed to a man he called "Beauty," believed to be Price. Warren Allen Smith called Price his "paramour" and were a couple for nearly thirty years.
In 1964, at the age of 22, Gilbert Price ran onto the stage and electrified audiences with a single song, "Feeling Good," in the second act of "The Roar of the Greasepaint—the Smell of the Crowd." A "Variety" reviewer singled out Price's "lusty, full-voiced" rendition of the song as the production's "real musical click." "That's Price's only song, but it indicates well a little of what he can do." The show's two stars each wore a body microphone to be heard, but Price was said to neither use, nor need one to reach every corner of the Shubert Theatre. He was nominated for a Tony Award for Featured Actor in a Musical for his remarkable performance.
A life member of The Actors Studio, Gilbert Price was nominated three times for Tony Awards: for "Lost in the Stars" in 1972, "The Night that Made America Famous" in 1975 (for which he received the 1975 Drama Desk Award for Outstanding Featured Actor in a Musical), and a 1978 adaptation of "Kismet," renamed "Timbuktu!," for which Price appeared alongside Eartha Kitt, and received the Lorraine Hansberry Award as well as the Tony nomination for his role as Mansa. His appearances at the 27th, 29th and the 32nd Annual Tony Awards were especially memorable.
Price made guest appearances on several television talk and variety shows, including "The Ed Sullivan Show," "The Red Skelton Show," and "The Merv Griffin Show." He was also known for his exemplary oratorios, and was invited by Leonard Bernstein to perform his acclaimed "Mass" in 1971. Price performed at Bernstein's request for the opening at the John F. Kennedy Center.
Gilbert Price continued to tour and perform occasionally around the world. His exceptional voice was especially in demand in Europe, but he also appeared in Australia, Canada, and in the former Soviet Union. After "Timbuktu!" and its weekly paycheck of around $2,000, Price was unable to find employment. He had never before had a regular job, not even temporary work. For a decade he tried, always complaining about agents, and about the dearth of jobs for blacks on Broadway and concert halls.
In 1987, he made an unpublicized trip to Cuba to sing for political prisoners. He was entertained at a party where Castro appeared, and he was surprised that the revolutionary Cuban was graying. The first American entertainer to be allowed into a prison for political prisoners, Price performed and talked with many, but avoided political subjects. When one prisoner gave him a wad of paper that he took from inside his shoe and placed in Price's hands, he requested that the note be given to a relative of his near Hartford, Connecticut. The prisoner's family was never located.
Receiving an offer to teach at a school in Vienna, Price left the United States and told friends he was happy to be in such an artistic and music-appreciating environment. He recorded one CD in Vienna, but it was difficult to market, and sold poorly. In 1991, when Price did not show up at his classes for several days, students went to his apartment and found him lifeless. He had died unexpectedly of accidental asphyxiation, due to a faulty space heater. Price, who was 48, had long suffered from diabetes, but it was not believed the illness contributed to his death.
Gilbert Price was buried at Feuerhalle-Simmering cemetery in Vienna. A memorial service was held on February 5, 1991, at the Actors'' Chapel at St. Malachy's Roman Catholic Church in Manhattan. He was survived by his father, Leon, of Charlotte, North Carolina, and a sister, Jeanette Stargill, of New York.  His papers are held in the archives of the Schomburg Center for Research in Black Culture in Harlem.
We remember Gilbert Price in appreciation of his transformative contributions to music and theatre, and his lifelong support for our community.