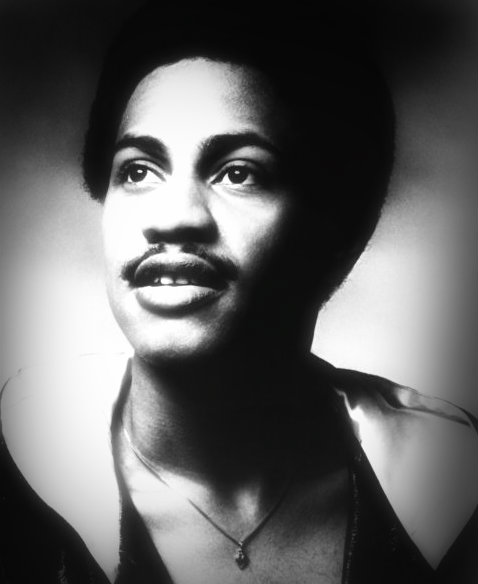 Keith Barrow
Keith Barrow was born on September 27, 1954 (to October 22, 1983). He was an R&B, soul, and disco singer and songwriter with a distinctive falsetto, best known for his 1978 hit, "You Know You Wanna Be Loved." When he passed away at age 29 in 1983, Barrow became one of the earliest known deaths during the dawn of the AIDS crisis in the United States.
Keith Errol Barrow was born in Chicago to Clyde Barrow, a welder, and noted minister and civil rights leader Rev. Willie Barrow. It took the couple ten years to conceive, and Keith was their only child. Keith Barrow was raised in the Church of God, and his first experience with singing came through gospel music. Rev. Barrow told the "Windy City Times" in 2004, "He had music in his bones and in his soul; he started writing music when he was eight." As a teenager, Barrow started a gospel group, the Soul Shakers. He was class president at Shiloh Seventh-Day Adventist Academy, and went on to earn a bachelor's degree in psychology from Wartburg College in Waverly, Iowa, and a master's degree in educational psychology from New York University.
In 1973, Barrow recorded the gospel LP "Keith Barrow" for Jewel Records. Three years later, he signed with Columbia Records/CBS, and wrote the Top 50 R&B hit "Teach Me (It's Something About Love)" for the group Blue Magic. Barrow's self-titled debut secular album, produced by MFSB guitarist/songwriter Bobby Eli at Philadelphia's famed Sigma Sound Recording Studios, was released in 1977. The debut single, "Precious" received little fanfare, but the second and final single, "Mr. Magic Man" gained some attention. The album also contained Barrow's own version of "Teach Me (It's Something About Love)."
Work soon began on Barrow's sophomore effort, "Physical Attraction," released in 1978. Produced by Michael Stokes, the album spawned Barrow most well-known hit, "You Know You Wanna Be Loved," which reached #26 on the R&B chart in the summer of that year. Other top tracks from the LP included "Physical Attraction," "Joyful Music," "If It's Love that You're Looking For," and "Turn Me Up," a disco hit that can still be heard in dance clubs around the world today.
In the summer of 1979, Barrow fell ill while in Europe to perform. In the "Windy City Times" interview, Barrow's mother recalled, "One night…he called me from Paris and said, 'Momma, I don't think I'll be able to go on stage tonight. I really feel sick.' I said, 'Oh, you'll be alright.' I prayed for him and then he called again a couple of hours later and he said: 'Momma, I can't perform. I have to go; they have to take me to the hospital.' That's when he found out that he had [what was later determined to be] HIV."
Despite the setback with his health, Barrow signed with Capitol Records and recorded what would be his final studio album, "Just As I Am," featuring the single, "Why Love Half the World (When You Can Love the Whole World)." He moved from New York to Chicago in June of 1983, and was diagnosed with AIDS at Michael Reese Hospital; within a few months, Barrow had succumbed to the disease.
More than a thousand mourners packed Barrow's memorial service in Chicago, including Roberta Flack, who performed "The First Time Ever I Saw Your Face." Patti LaBelle, unable to attend, provided a taped message of condolence. The Rev. Jesse Jackson called Barrow a "sensitive, totally involved young man" who "sang not with his voice alone but with his total being." The service was attended by many of Barrow's friends in the music industry, as well as those in the LGBTQ community. At the funeral at Vernon Park Church of God the following day, the tone was more subdued, with references to Barrow's return "to the way of God" prior to his death. According to friends, Barrow had struggled to reconcile his deeply-held religious beliefs with living an openly gay life while in New York.
It wasn't until 1988 that Barrow's mother publicly acknowledged that her son was gay, although she had always supported him. "When I found out he was gay, I never ostracized him," she told "Jet" magazine. "I never put him aside. I brought him closer to me, because I felt that if there was a problem he didn't need to be pushed aside. I told him that anything that you have on your mind, you can discuss it with mommy, and he did." Earlier, at a religion and health conference in Chicago, Rev. Barrow revealed to the gathering that her son's cause of death was AIDS.
In "Rhythm and Blues, Rap, and Hip-Hop," author Frank Hoffman concludes, "Keith Barrow's career remains one of largely unfulfilled promise." Although he only recorded four studio albums before his untimely death, music fans look back fondly on Barrow's impact on music. In a 2011 piece in "The Virginian-Pilot," music and entertainment writer (and future Ubuntu Biography Project honoree) Rashod Ollison wrote of Barrow being a gay Black man in the straight-presenting world of R&B.
"On the cover of his 1977 self-titled debut, he's caught laughing with his head thrown back. On the back, he stares straight ahead at the camera, his Afro fierce. It's a 'butch look,' to be sure," said Ollison. "But after a few notes of the first song on Side One, the gimmicky 'Mr. Magic Man,' you know the deal. What Keith tried to mask or tone down in publicity shots, he set free behind the microphone…Hip-hop has long spawned mannish boys in modern R&B. They sing callous lines in affected voices. Some hide behind tattoos and Wal-Mart swagger. But they're not fooling everybody. Mainstream soul remains conservative, perhaps even a little delusional. Keith still would have had a hard time fitting in."
We remember Keith Barrow for his immeasurable contributions to the world of music, and for his support of our community.